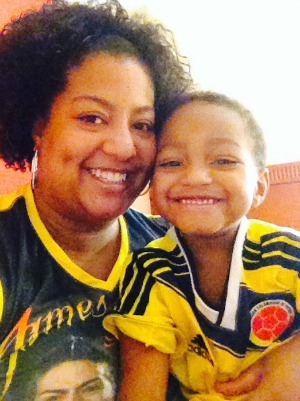 As a single parent of a child, Gail, had done everything right. She had gone to college, received a degree, and secured a good paying job. But she missed her family. They lived many thousands of miles away, in Columbia, her mother's birthplace. Her parents loved her, and they desperately wanted to spend time with Gail and her son Mateo.
So in an effort to be close to her family, Gail decided to move to the city where her parents lived. She was fortunate to secure a position teaching English. She registered Mateo online for placement in the same school district as her teaching job and then went through the process of selling all her possessions in the United States, including her car, furniture, clothes, and personal belongings. It was difficult to say goodbye to the good life she had worked so hard to create all those years. But the love for her family pushed her forward. Soon it was time to pack a suitcase and fly to a new adventure in Columbia.
Upon arriving, however, Gail was given the bad news that a teacher's strike had engulfed the city, and she would not be able to work as a teacher. Likewise, the school where Mateo was enrolled had closed as well and would not open until the strike was resolved. People said that the strike would go on for a long time. She and Mateo were able to live with her parents, but as the strike continued she depleted her emergency funds, and she had to scramble to buy basic needs and take care of her son. She didn't want to be a burden to her family, and she began to miss her friends back home in the states and the benefits of a stable economy and paying job. Columbia had limited electricity, few transportation options, and limited employment opportunities.
So Gail decided to move back to the United States. She used her last savings and purchased tickets to Phoenix where she hoped to rebuild her life. She was grateful to be back in the country she loved so much. She immediately secured a part-time job, but the position paid a low wage and she was barely able to stay afloat. Gail felt panic that she had squandered her chances by moving to Columbia and was now in an equally difficult situation.
Gail needed to find a lifeline, a resource that could help her find a firmer footing. Then, a friend from Mesa suggested she move to El Rancho apartments, a low-cost housing community. Gail did and was able to receive the assistance of A New Leaf's unique MesaCAN service. MesaCAN is a community action organization with the mission of helping residents in emergency situations through financial support, budget coaching, building life skills, and workforce development. MesaCAN's helpful staff worked with Gail to provide assistance and help her with the first month's rent and utilities, as well as coaching and budget planning. It was exactly what she needed at this time of need.
MesaCAN is a vital service in the Valley and is dedicated to helping people find hope in difficult situations. The programs of MesaCAN helped transform Gail's life, and now she has a full time job with a determination to create a better life for her and her son. In an effort to pay it forward, Gail decided to volunteer at MesaCAN and recently joined the MesaCAN Tripartite Board where she will be able to make a lasting impact on the lives of other mothers and families in need. She was accepted onto the Board in February 2018.
Gail is now sharing her story as a part of Community Action Month – a time when community action organizations like MesaCAN raise awareness of their services and promote anti-poverty efforts in local neighborhoods. If you know of someone who needs a lifeline just like Gail, you can find more information about A New Leaf's MesaCAN services on the MesaCAN page at TurnANewLeaf.org.