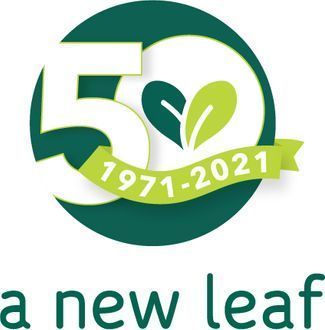 2021 marks the 50th anniversary of A New Leaf. Originally known as PREHAB of Arizona, we've been Helping Families, Changing Lives since 1971 with a wide range of services for people in need. 
Throughout this year, we invite you to celebrate this half-century of service to the community, honor the visionaries who have made this essential work possible, and build on their legacy for the next 50 years. 
Watch for more details soon on how you can join in celebrating this major milestone for A New Leaf.  
---
Putting Safety and Essential Services First
---
With the recent spread of COVID-19 and the disruption it has caused in the Valley, A New Leaf is taking steps to address the crisis and protect the health of clients, staff, volunteers, donors, and the community at large. 
A variety of precautionary measures have been implemented, such as minimizing gatherings, social distancing, enhanced deep cleaning and sanitation of facilities, encouraging everyone to practice good hygiene. 
This is consistent with the advice published by the Centers for Disease Control (CDC) and the Arizona Department of Health Services (ADHS). Additionally, staff members are working from home, utilizing tele-health protocols, and using phone sessions when possible. See more details on our efforts by clicking above.
---
Watch A Tour of A New Leaf's Services
---
---
About A New Leaf
---
Welcome to A New Leaf. We are a community nonprofit organization, and since 1971 we have been providing a broad spectrum of services to help individuals and families in crisis. Last year we served 26,973 residents across the Valley.  
Vulnerable families receive emergency help and life-changing programs for a new start – transforming their lives to become thriving members of the community. Their successes include employment, healthier lifestyles, high school diplomas / GEDs, college degrees, life skills and proud self-sufficiency.
A New Leaf is a recognized leader in crisis and family services with 30+ program sites Valley wide – from foster care to children's behavioral health services to financial literacy. 
We welcome your support, volunteer time and contributions. Enjoy your time on our website and visit us on social media. A New Leaf is dedicated to your success.