Our Mission: Helping Families . . . Changing Lives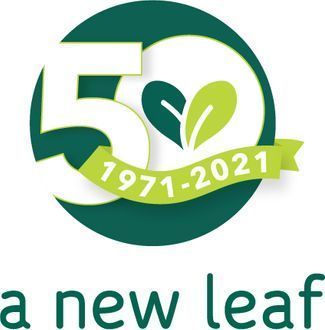 ---
We Provide Essential Community Resources
---
Last year A New Leaf served 26,973 individuals with resources, including homeless and domestic violence shelters with services, affordable housing solutions, youth services, foster care, counseling, financial literacy, neighborhood economic development, workforce support, and community services.
---
We Change Lives
---
We provide a broad spectrum of support services to help individuals and families succeed. From basic needs to career development to budgeting, A New Leaf focuses on providing the critical skills to achieve lifelong independence. Our clients' successes include employment, healthier lifestyles, enhanced life skills, high school diplomas / GEDs, college degrees, and self sufficiency. 
---
Our History
---
A New Leaf was founded in 1971. The agency promotes the concepts of "growth, hope, change and new beginnings." Throughout its existence, A New Leaf has remained committed to the mission of "Helping Families . . . Changing Lives," relying on generous donors and volunteers to leverage resources and increase impact. With a strong board and long-time dedicated leadership, A New Leaf serves as a vital community resource.
---
Our Growth
---
The demand for additional services led us to expand our programs into a wide array of offerings, including the following:
Domestic violence shelters, transitional homes, and programming
Temporary shelter and basic needs, helping the homeless, youth, individuals and families
Affordable housing support
Community assistance programs
Neighborhood economic development
Workforce support
Early Childhood Education
---
Community Impact
---
A New Leaf provides an annual report to the public regarding progress in serving the most vulnerable populations in the Valley. We use pre- and post-standardized assessments, which allow adults and children to report and see changes in their skills as they participate in our programs. Standardized assessments also enable A New Leaf to track improvement and trends over time. Additionally, A New Leaf . . . . 
Serves 182,000 meals annually
Provides 76,000 nights of shelter annually
Hosts 12,000 counseling sessions annually
Reaches 26,973 individuals and families with critical resources
For more information, call 480-969-4024.