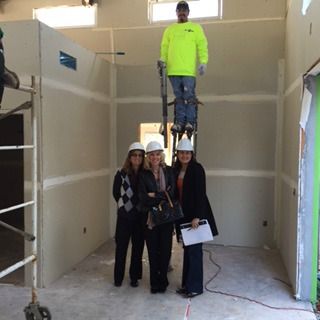 Construction of A New Leaf's La Mesita Family Homeless Shelter is nearing its end point. The new 18-unit facility, located on the same campus as the La Mesita Apartments, will welcome its residents in April of this year.
The shelter will be the only shelter in the east valley housing families with children. The shelter will provide basic needs and support services such as after school programs, job assistance, financial literacy classes and case management support.
Situated next to the light rail on Main Street in downtown Mesa, the La Mesita Family Homeless Shelter will offer a true community feel, with public events and a Volunteer Center on campus. Residents of both the shelter and La Mesita Apartments will have ready access to community resources offered through partnerships with the City of Mesa, Maricopa County and nonprofit organizations in the Valley.
"We are grateful for the outpouring of support from the community to support the construction of this new building," said TorrieTaj, Deputy CEO of A New Leaf. "Residents will have a safe, secure home and a starting point on their journey to independence."
The La Mesita Sharing Hope Campaign continues to connect donors and community leaders to this important project. For more information, please call 480-464-4648.