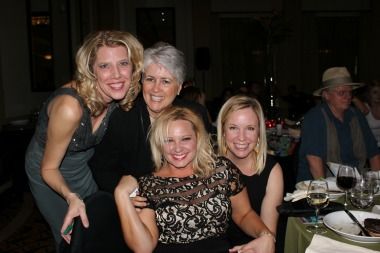 With the help of generous donors and volunteers, A New Leaf's gala event brought in a gross of $298,000, the biggest amount in its 31-year history.
Celebrating "Havana Nights," guests enjoyed live entertainment, Havana-inspired food and drinks, dancing, and an inspiring message from Amber Black, who successfully completed from A New Leaf's program and is now volunteering at A New Leaf.
Honorary Chair for the event was David Rousseau, President of Salt River Project (SRP), and the event was emceed by April Warnecke, meteorologist at 3TV.
Funds raised will benefit A New Leaf's homeless and domestic violence shelters. "We are so grateful for the generous support of attendees, donors, volunteers and partners," said Mike Hutchinson, Chair of A New Leaf's Board of Directors. "These precious dollars will provide a safe haven for individuals and families at a crossroads in life, escaping from homelessness, domestic violence, joblessness and family instability."
More than 350 attendees celebrated with festive Havana cocktail attire, and the event ran to the wee hours of the morning with a casino and entertainment. Plans are underway for next year's event. Interested to volunteer? Please call 480-464-4648.