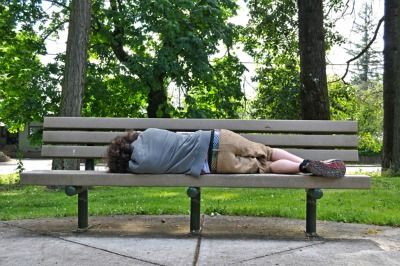 The rise in temperatures in the Valley is difficult to bear if you don't have air conditioning in your home. But what if you don't have a home at all?
As the temperature jumps, so does the number of homeless individuals and families. This phenomenon, called the "summer surge" relates to the increased demand for shelter beds and services. The causes are varied.
For example, relatives allowing families to stay in their homes find the situation to be less tolerable once children are out of school and at home all day. Also, parents are reluctant to move during the school year in the hope of preventing disruption of their child's education. Parents may have the extra burden of finding and paying for child care when the school year ends in order to maintain their own employment.
Each summer, Arizona emergency rooms find themselves with nearly 2,000 visits for heat-related illnesses. Between 2000 and 2012, there were more than 1,500 deaths from exposure to excessive heat. The 29,000 individuals experiencing homelessness across the state annually are especially vulnerable during these months.
A New Leaf is a critical resource during the summer, both providing bottled water and safety information, and shelter and services to our homeless neighbors.
You can join our campaign to fight homelessness during the summer. Donate today, and you will keep our community safe, while saving lives. We need your help!