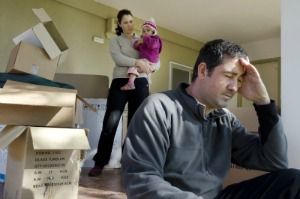 Homelessness is all around us – and even though the economy is improving, countless people are slipping into homelessness long after the Recession ended.
Take a look at the latest data from CNN and the Bureau of Labor Statistics:
• 8 million Americans are still unemployed, and 565,000 Americans are homeless.
• 44.7 million Americans are currently on food stamps, whereas before the financial crisis there were only 26.3 million people on food stamps.
• Mid-wage and higher-wage jobs were among the biggest casualties of the labor market downturn following the Great Recession. During the recovery period over the next four years, it was low-wage jobs that surged.
• The average duration of unemployment remains stuck at almost 28 weeks, which continues to be a record in the entire post-war era.
• The employment-to-population ratio for 25 to 54 year olds remains at 77.4 percent, down over two percentage points from pre-recession levels. Considerably fewer "prime age" workers have jobs than before the Recession began.
Homelessness is real. The Economic Recovery has not improved the lives of many Americans, and in most urban cities homelessness is rising at a fast clip.
The best minds addressing the financial health of the country should pay attention to the stories pouring out of cities like Phoenix, Los Angeles , Seattle and Atlanta: Americans struggling to make ends meet and who find themselves facing homelessness on the street.
It will take a country united to eradicate homelessness and transform our economy from the have-nots to the haves, from those without a home to those who are safe within the security of a permanent residence. Join the fight against homelessness, and forge a better tomorrow for our homeless neighbors today. A New Leaf is "Helping Families . . . Changing Lives."