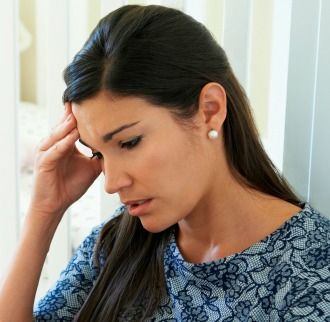 Alexa had dropped out of high school only two years ago after becoming pregnant with her daughter at the age of 15. Her boyfriend, Michael, promised her that he would provide for their new family. But, after several different jobs, things were not going well. Michael was having trouble holding down a position, but he wouldn't let Alexa work. To Alexa's shock, he began to take out his frustrations on her and their child.
It started small. A few angry words here or there. Then threats. Surely he would never deliver on them. But then, very suddenly, it was violence. Alexa started to fear coming home each night, worrying about how to protect her child from an abusive partner. One night when things went too far, Alexa began to fear for her life. He had never hit her so hard, never entirely ignored her pleas to stop, it was as if he couldn't even hear her anymore.
Panicking, Alexa started screaming that she felt severe stomach pain, pleading with Michael to take her to a hospital. Not knowing what to do, Michael took Alexa to an emergency room. Holding her child tightly, she politely asked that Michael check her in at the front desk. The moment she was out of his grasp, Alexa rushed to a nurse passing through the waiting room and told her she needed help, she needed protection, and she needed it now.
That night, Alexa arrived at A New Leaf's Autumn House with her daughter, scared and alone. Staff immediately placed Alexa in a housing unit, stocked with all the basic necessities of a home. The immediate safety and stability was overwhelming for Alexa; she could not believe that someone was here for her, when all this time she had felt alone.
As the days passed, Alexa and her daughter became very active in the services offered at Autumn House, enrolling with a children's specialist to develop her parenting skills and strengthen her bond to her daughter. She attended all of her case meetings, setting an ambitious goal to secure custody of her daughter, finish high school, and get a work permit. Autumn House staff secured Alexa a meeting with a nonprofit attorney, who agreed to represent Alexa in family court and also to help her secure a work permit. Alexa also reconnected with her high school principal who permitted her to begin attending classes again. Together, they set a plan for Alexa's graduation.
After securing employment with the assistance of Autumn House's workforce development program, Alexa transferred to a domestic violence shelter closer to her work. Upon leaving, Alexa was set to proceed with her lawyer in family court hearings and to secure her work permit. She had started attending high school classes and had begun saving for a security deposit for a new place to live as well.
Alexa felt deeply thankful to have been able to work on her own challenges with such kind, attentive, and genuinely caring people. "I have deep gratitude for Autumn House's assistance and support" said Alexa, with eyes to a brighter future. A New Leaf is honored to have been able to assist Alexa with her journey toward safety, stability, and happiness.