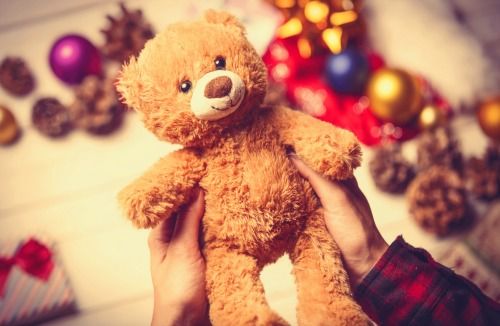 A heartfelt story for the holidays from our Foster Care Services:
It's the yuletide season and more than 18,000 children are in the foster system statewide. Just a few days until Christmas. And then - Friday comes with a wonderful story of hope and family.
This past Friday, we placed a loving child with one of our foster families, the Williams family. The family just adopted two other young children last week, but the family wanted to continue helping others throughout the holiday season.
The child arrived on Friday morning with nothing but a small duffle bag filled with a few summer clothing items. The foster mother called us in a bit of a panic. The four-year-old girl needed warm winter clothes, pajamas, toiletries, and something special under the Christmas tree. We gathered some of the remaining holiday donations available at the office, but we did not have any clothes in the little one's size. What to do?
We decided to call Arizona Helping Hands, a wonderful agency in the Valley. I explained the situation, and that I would be willing to come get any items they might have had. Helping Hands was planning to close at 1 pm, and this phone call happened at 12:15 pm. Dan, the amazing man in charge, allowed an exception. He said they would stay until we had time to get there. There were four people waiting to immediately help. They gathered winter clothing, toys, and a GIANT teddy bear and loaded up my car for me.
I drove another hour to get to the foster home. The foster mother answered the door in tears of joy as I carried in this giant bear, a car seat, and bags of clothing inside. The kids, naturally, began dogpiling on the bear and each other in fits of giggles and squeals. Hugs, tears, and smiles were plentiful. It was the most perfect Christmas ever!