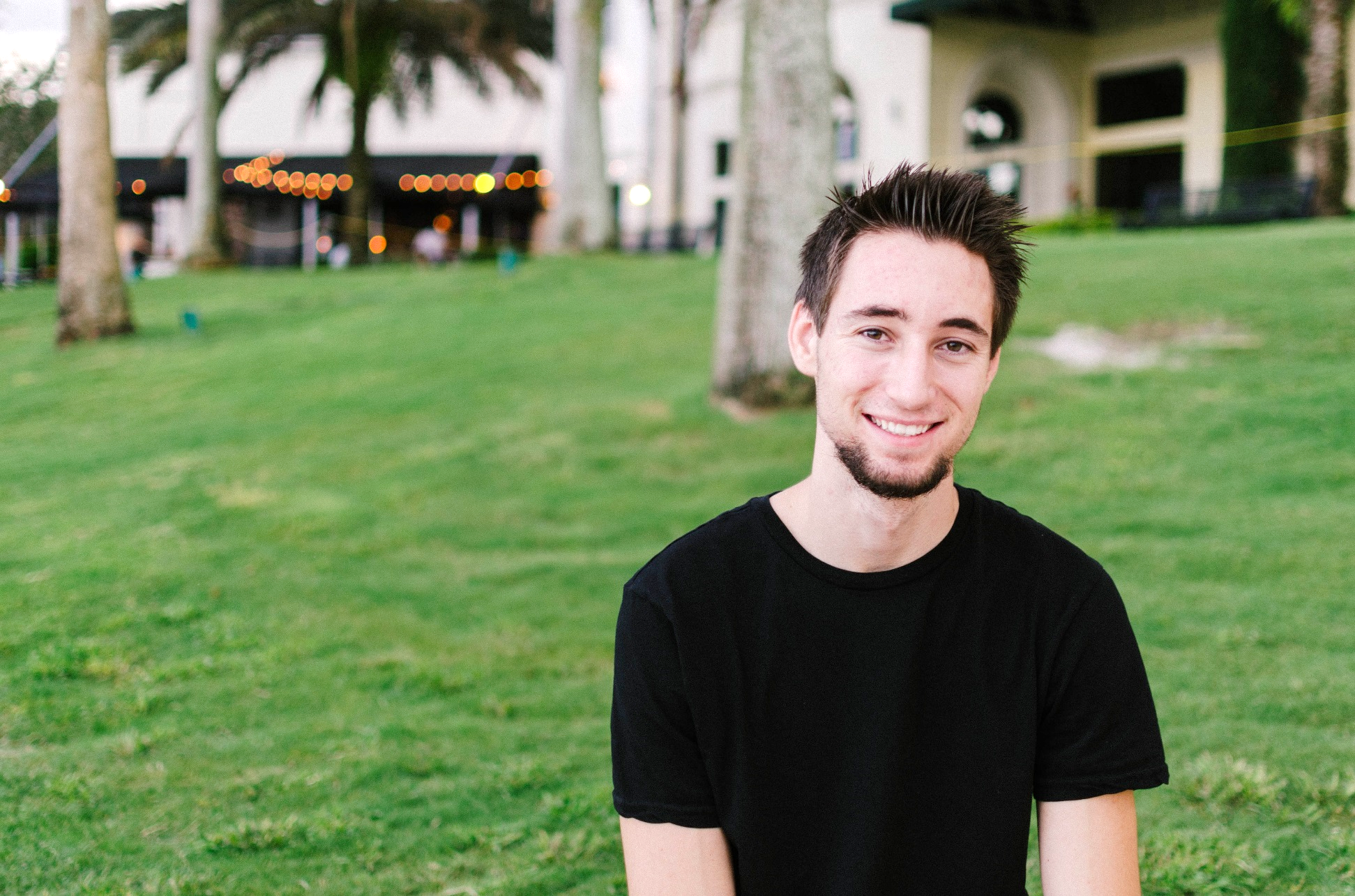 When Keyton arrived at A New Leaf's East Valley Men's Center, he wasn't sure anyone could help him anymore. "I didn't feel I had any options anymore. I reached out again and again, but no one was there to help me. So I lost hope and gave up in a lot of ways."
Keyton had been released from prison on a non-violent offense in the fall of 2017 and spent over six months homeless on the streets, trying to find a job and housing. But as a felon, he was not able to even apply for most opportunities. Keyton felt his mistakes had shut the door on his future and on his ability to redeem himself. He felt hopeless.
But everything changed in March of 2018 when Keyton finally got off the streets and was admitted to A New Leaf's East Valley Men's Center. For the first time in six months, Keyton had a bed in which to sleep, food to eat, and a support system around him. Soon after arriving, Keyton was assigned a dedicated case manager, Mike, who was prepared to create a plan to get Keyton on his feet, get him access to much-needed services, and address his most serious challenges to stability.
After a brief psychological evaluation, Mike found that Keyton read at a 3rd grade level, wrote at a 2nd grade level, and performed math at a 3rd grade level. Recognizing these results as serious developmental delays, Mike was shocked to find that no one had ever tested Keyton. Mike knew that Keyton would never be able to live fully independently without help. Developmental delays created a huge barrier to employment and self-care, and Keyton needed services to stay stable.
Mike filed paperwork with the State of Arizona, and shortly after Keyton was given access to much-needed resources for developmentally challenged adults. He would now be able to get assistance with finding a job, practicing life skills, processing emotions, and more. This was life-changing for Keyton, who had always struggled with understanding how to budget, manage his time, and take care of himself. He would now have consistent support to ensure his stability and happiness.
With these new support services and resources, Mike knew that Keyton was ready to move towards independent housing. Together, they searched for an affordable apartment near his new, full-time job at a restaurant. Mike eventually found a room to rent in Phoenix for developmentally delayed adults that charged only $480 a month, with all the utilities paid. With his bills consolidated, Keyton would have a much easier time budgeting.
Keyton moved out on May 10th, excited to have his own place and take care of himself. With help from Mike and other services, Keyton has been able to stay employed, housed, and stable.