Senior Leadership
A New Leaf's staff leadership carries many years of experience in the nonprofit sector and directs the day-to-day operations of the organization.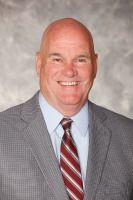 Michael Hughes, Chief Executive Officer
Michael Hughes serves as the Chief Executive Officer of A New Leaf. In his role as CEO, he is responsible to implement the strategic goals and objectives of the organization and to work with a diverse team to give direction and leadership to further the agency's vision and mission.  He has welcomed the growth and expansion of A New Leaf into a $40 million agency annually, critical to the social services capacity of the Valley. He holds an M.S. degree in Education from Nova University and a B.A. degree in Education from Arizona State University.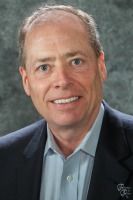 Joe Dulin, CFRE, Chief Philanthropy Officer
As lead strategist for A New Leaf's philanthropy, Joe leads a dynamic team of development professionals in creating and guiding the implementation of a multi-year plan for increasing voluntary revenue to support the mission of the organization. Joe brings more than 30 years of experience in philanthropy and nonprofit management to A New Leaf. He is a graduate of Indiana University and a long time member of the Association of Fundraising Professionals.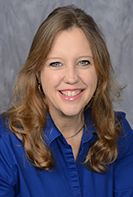 Kathy Di Nolfi, Chief Program Officer
Kathy Di Nolfi has many years of experience working in the roles of community advocate, staff leader, board member, and volunteer. She has worked for A New Leaf for more than 20 years. She received her B.S. degree in Social Relations from the University of California, Riverside. Since then, she has worked in the areas surrounding domestic violence and homelessness prevention and community action with roles of direct service and administration.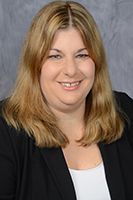 Catherine Dyciewski, Chief Financial Officer
Catherine Dyciewski has more than 30 years of professional experience in finance and management.  She leads the finance department at A New Leaf with responsibility over all fiscal matters, including accounting, budgeting, internal controls and financial policies. Prior to serving at A New Leaf, Catherine served as Chief Financial Officer for United Way of Greater Mercer County in New Jersey. She is a graduate of Rutgers University.  She serves on the Finance Committee for Girl Scouts – Arizona Cactus-Pine Council and Chairs a CFO networking group.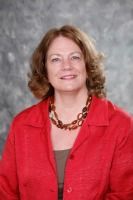 Connie Orr, Chief Operations Officer
Connie Orr has 20 years experience in the administrative leadership of several for-profit and nonprofit agencies. She has been with A New Leaf for almost 20 years. In her current role as Chief Operations Officer, she oversees the operations of the organization, including facilities, information technology, quality controls, and accreditation. She is certified by the Arizona State University Lodestar Center for Nonprofit Management and attended Arizona State University.