A New Leaf Partners with The Church of Jesus Christ of Latter-day Saints
---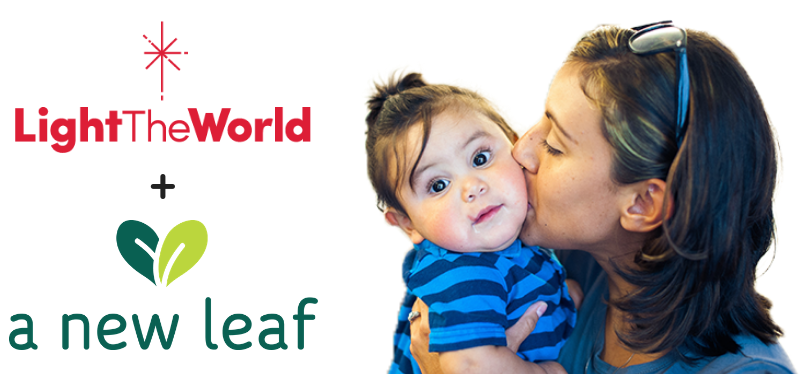 ---
What is Light the World?
---
The popular #LightTheWorld campaign asks people to take the 25 days leading up to Christmas and turn it into a season of service, lifting and helping others in small and simple ways. As part of this campaign, Giving Machines – essentially large, red vending machines – have been placed in locations throughout the world to provide a way for people to give an instant act of service.
Light the World vending machines look like typical snack machines, but they offer a different kind of fare: socks, blankets, shelter nights, and more. These vending machines are different — you don't buy the items for yourself. Instead, each "purchase" is actually a direct gift to a family in your community, giving them the things they need most.
Watch these incredible, and fun, machines in action below:
---
When and Where is Light the World?
---
Light the World machines will be active the full month of December and are stationed in Gilbert's stunning Water Tower Plaza located at 45 W Page Ave, Gilbert, AZ 85233. View the exact location below:
---
How Can I Participate in Light the World?
---
You can make an impact by making a gift through one of the Light the World vending machines! By making a gift, you will be joining in a huge community effort to serve those most in need, making an incredible local impact. You will truly be spreading joy, hope, and love to our shared community!
The best part is that ONE HUNDRED PERCENT of all donations go directly to support families in our local community, saving lives and protecting children.
You can also make a gift online through the simulated vending machine and checkout system below: