Meet Lonique.
You saved her life.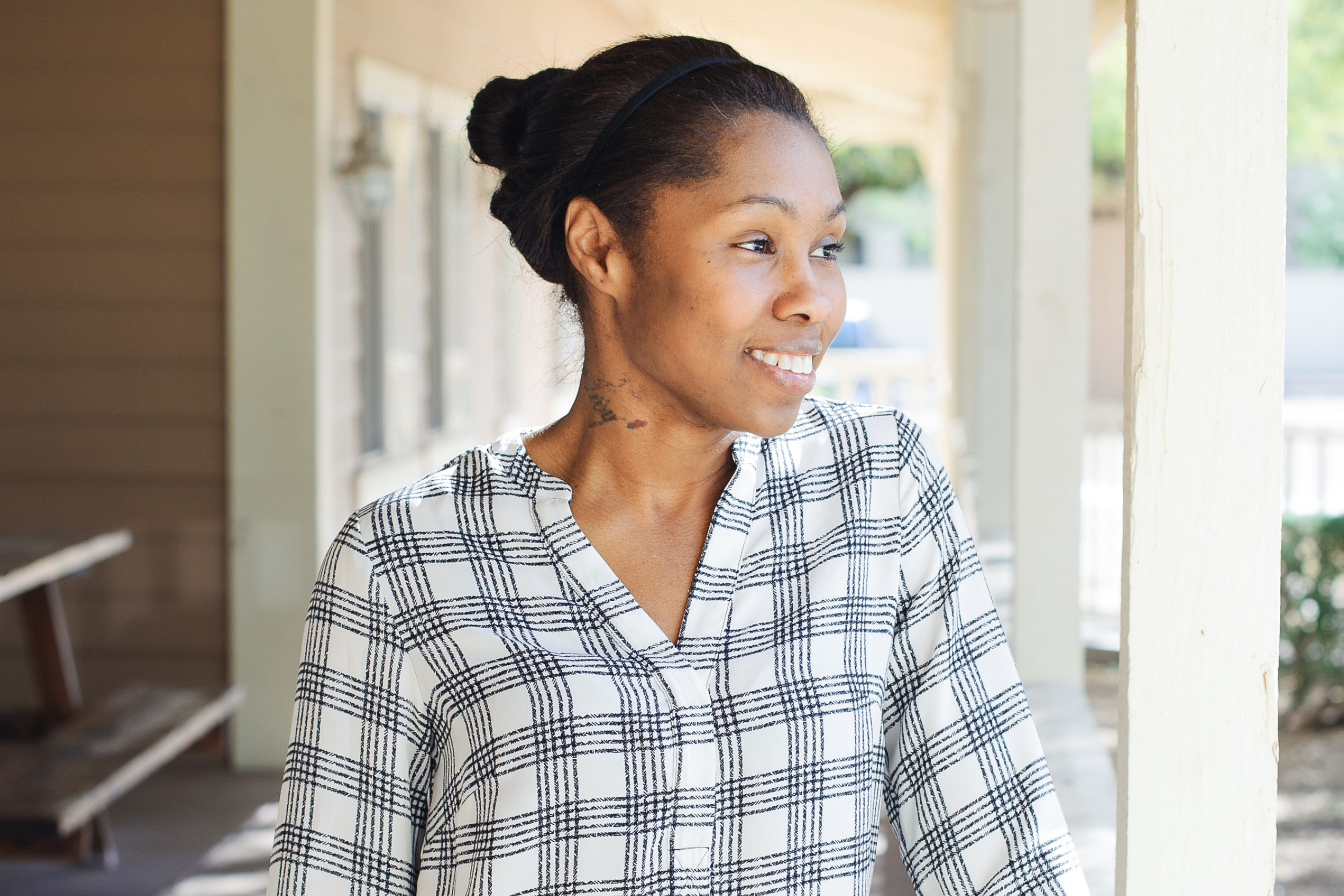 A single mother of three young children, Lonique had fought hard to build a safe and stable home for her family.
"In Michigan, I was making over $15 an hour, I had a house, a car, my credit score was over 700. We were happy." She was doing well, but things were still hard as a single parent.
So when Michael, the father of their daughter, promised that his new job in Arizona could provide for them, she took a chance. In September, Lonique moved to Arizona, with just a few hundred dollars in her pocket.
But Lonique quickly found that Michael had lied to her about many things.
"He quit his job without telling me. We didn't have anywhere to stay. I had to put all of us up in a hotel just to keep us off the streets." 
Soon, Lonique started running out of money and was uncertain about her future.
"It was terrifying. I was thousands of miles from home, with no family, no money, no job, and three kids to provide for. The closer we got to running out of money, the angrier he got, and the more helpless I got."
"The night before I left, he used the last $10 in our checking account to buy beer at a gas station. I told him he couldn't do that anymore, and then he dragged me out of the car and choked me. The next day, he threatened to hurt our daughter – that's when I knew I had to leave and I called A New Leaf's Domestic Violence Hotline."
Lonique and her children were brought to A New Leaf's Faith House Shelter that same night. Faith House would provide safety and stability to Lonique's family for the next several months. It was a turning point.
"When I first got to Faith House, I felt there was no hope… but every day got easier. Now I feel free."
With A New Leaf's Faith House providing a safe place to sleep, travel assistance, free child care, and an attentive staff to help Lonique's family recover from the trauma of abuse, things started to look a little brighter.
She was able to secure a job, got a car, and started planning for her long-term independence.
And when she felt low, Faith House's staff was there to make sure Lonique knew she was never alone.
"My caseworker was my emotional rock, my motivation. She'd tell me 'Lonique, it's okay to cry. But you get back up, and you keep going – for your kids, and for you.' And I did."
After her stay at Faith House, Lonique was accepted into a housing program with the help of her caseworker. Lonique knows that Faith House saved her family, and her life.
"Without Faith House, I don't know where I'd be. I am so thankful."
Reflecting on her experience, Lonique felt strong. "If you need help, seek it. You will be okay. There were so many times I thought I couldn't make it alone, that I felt like going to a shelter was the wrong choice for my kids, that I thought I should stay with him for my kids.'
"But I didn't need to. Because of Faith House my kids are safe now, and I have a home. You only set yourself back, the longer you stay." 
Help someone like Lonique today, by donating!