Inspire Hope by Becoming a Monthly BeLeafer!
While every gift makes a difference, the monthly BeLeaf Club donations help in a special way. When A New Leaf Foundation has a set amount coming in every month from dedicated BeLeafers, we can bridge the gaps in program funding in advance. This makes it possible to help more Arizonans seeking escape from domestic violence or who need emergency shelter.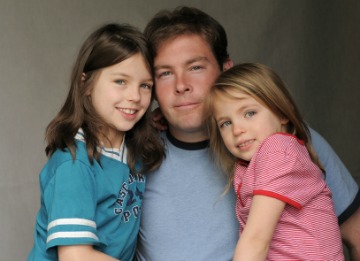 Benefits of Becoming a Monthly BeLeafer
The BeLeaf Club is an easy and convenient way for you to make regular, monthly gifts to A New Leaf Foundation through secure, automated credit card debits. A complete annual statement will be provided each January for tax purposes.
Benefits:
• Knowing your gift will inspire people to break the cycles of domestic violence and homelessness
• Monthly gifts help cut postage, paper, administrative and overhead costs — thereby increasing the impact of your donation.
• Regular updates on the impact of your donations and invitations to special A New Leaf Foundation events.
• Recognition in A New Leaf publications — unless you choose to donate anonymously.
• All club members will receive an "I'm a BeLeafer" window cling. 

When you become a Monthly BeLeafer, there is no limit to what we can achieve! 
$10 a month can provide three bus or light rail passes so a homeless person can look for a job
$25 can feed a homeless family for one day
$50 can provide basic needs for one person for a month
$100 can provide one person with one night of shelter, case management, financial classes and literacy counseling