A New Leaf's Planned Giving Legacy Family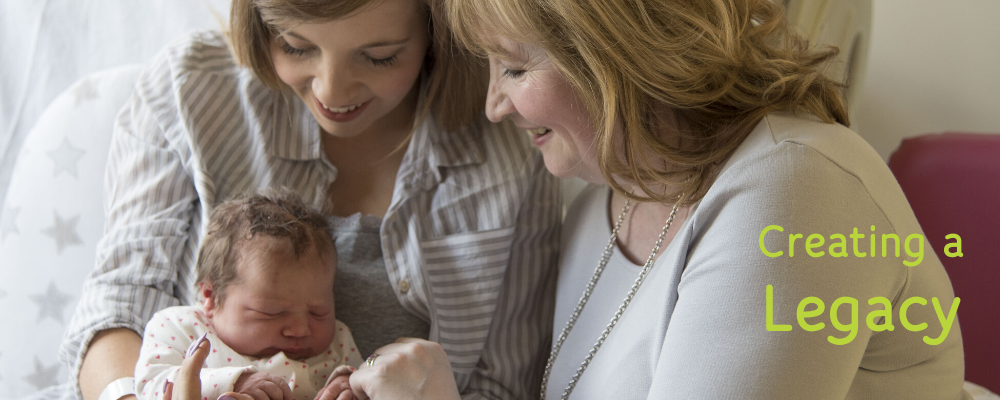 ---
Why A Planned Gift Matters
---
When you make a planned gift to A New Leaf, you are creating a lasting legacy that will continue helping families…changing lives for years to come.
Some donors who want to have a significant impact on peoples' lives by making a transformational gift may find it easier through a planned gift rather than from current income or savings. A planned gift can provide you an opportunity to say what you want your legacy to be – for example, to support children's programs, services for survivors of domestic abuse, specific shelters, or other programs. Planned gifts also may be permanently endowed, creating a reliable source of annual revenue for these programs.
Planned gifts may also provide significant tax advantages, including reduction in income taxes and/or estate taxes. Certain types of planned gifts can provide income back to the donor for a period of time or for their lifetime. Planned giving as part of an estate plan may also reduce or eliminate probate expenses. Some donors also consider a planned gift to be a meaningful way to express to loved ones what they want their legacy to be.
---
Planned Gift Options
---
There are many planned gift options to choose from that allow you to make a remarkable impact on a cause you care about. To make this easy for you, here are some resources on how to give a planned gift:
A New Leaf recommends that you consult your legal or financial advisors when considering what type of planned gift best suits your unique circumstances.
---
Contact Information
---
For more information about making a planned gift to A New Leaf, please contact:
Brad Harris, CFRE, CAP®
Senior Director of Estate and Gift Planning
Cell 602.320.1185
---
The Legacy Family
---

When you make a planned gift to A New Leaf and notify us of your intentions, you become a member of our Legacy Family, by name or anonymously. As a Legacy Family member, you will be invited to our annual donor appreciation events as well as other special programs.
Have you already included A New Leaf in your estate plan? Please let us know so we can thank you and learn what you want to accomplish through your planned gift. We want to stay in touch to ensure that we understand your priorities and are meeting your expectations. 
You can download our Legacy Gift Notification Form below, then print and mail the completed form to the address listed: 
Designated Address

A New Leaf
Attn: Philanthropy Department
868 E. University Drive
Mesa, AZ 85203
---
Inspiring Legacies
---
We are forever grateful to all who have remembered A New Leaf as part of their legacy. Here are two recent examples of how planned giving can make a tremendous impact:
Bob is Ending Domestic Violence

Bob wanted to honor his mother's memory, so he included A New Leaf as a percentage beneficiary of his retirement assets. With careful planning, his gift in memory of his mother has provided more than $115,000 in support for Autumn House.

Kay is Ending Homelessness

Kay cared deeply about children in foster care and also wanted to help men experiencing homelessness. She put A New Leaf in her trust as a percentage beneficiary of her estate. Her gift provided more than $475,000 for our foster care programs and the East Valley Men's Center.
---
Planned Giving Advisory Council
---
A robust group of allied professionals support A New Leaf as members of our Planned Giving Advisory Council. They bring expertise on estate, tax, and financial planning, real estate, trusts, and complex philanthropic gifting strategies. A New Leaf is proud to recognize them for their commitment to our mission and their volunteer service.
Carina E. Burtell, AAMS (Chair)

Financial Advisor, Edward Jones Investments

Alan R. Davidson, CCIM

Real Estate – Gift Advisory Services/Consulting

Darlene Hagan, CPA

Shareholder, Hunter Hagan & Company, Ltd.

Tiffany T. House, CAP®

President and CEO, Gift Planning Institute

Edwin Knight, J.D.

Planned Giving Advisory Council

James Lukes

Business Development Consultant/Trust & Nonprofits

Larry Lytle, CFP®, CAP®

Financial Advisor, RBC Wealth Management

Todd W. Skinner, CPA

Partner, Skinner Clouse Group PLLC

Trevor Whiting, J.D., LL.M.

Partner, Dana Whiting Law PLLC