2017 Biz Bash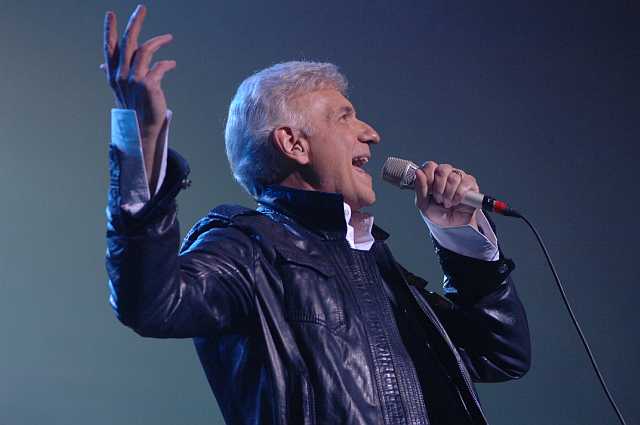 Join Us at This Year's Biz Bash on October 5!
The Arizona Biz Bash is the not-to-miss party of the year! Celebrating 11 years in Arizona, Biz Bash is the signature event for CoBiz Financial and puts the FUN into FUNdraising year after year. An exciting concert fundraiser, Biz Bash is a cool, fun, hip night on the town. And even better – it's all for a great cause – to give back to the community.
Take a Ride Down Memory Lane
Join us at Biz Bash and take a ride down memory lane with the rock 'n' roll music of the '70s & '80s with one of the most recognizable voices in American music history.
Dennis DeYoung is a founding member of Styx and the lead singer and writer on seven of the band's eight Top 10 Hits. His live concert with a six piece band showcases all the STYX Greatest Hits spanning the '70s, '80s and '90s. The set includes all eight Top 10 hits including "Lady," "Babe," "Come Sail Away," "Too Much Time On My Hands," "Mr. Roboto" plus classic rock anthems "Renegade," "Blue Collar Man," "Suite Madam Blue," "Rockin the Paradise" and more.

Dennis is a legendary singer, songwriter, keyboardist, composer and record producer with a career spanning over 40 years. His voice is one of the most recognizable in the music world today and continues to inspire new generations of fans.
Tickets, Sponsorship, Donation
​Since its 2001 inception in Colorado, Biz Bash has distributed more than $5 million to local not-for-profits in Arizona and Colorado supporting underserved children and families.
Biz Bash features lively entertainment along with a delicious meal, hosted bar and a high-end silent auction. All event proceeds are donated to two non-for-profit beneficiaries, including A New Leaf.
Visit the event pages for more information --
Buy Tickets - https://portal11.bidpal.net/Portal/bpe309379/tickets/preview.html
Become A Sponsor - https://portal11.bidpal.net/Portal/bpe309379/tickets/preview.html
Donate To The Silent Auction - https://bidpal.formstack.com/forms/bizbash
More Information - http://www.cobizfinancial.com/bizbash/az/Pages/default.aspx