November is Homelessness Awareness Month, and we plan to highlight the incredible work that donors, volunteers, and supporters of A New Leaf make possible in our shared community. Homeless families across the Valley are able to find safe shelter and food, all thanks to people like you. 
You have much to celebrate! Your support in the last year has allowed A New Leaf to open a brand new family homeless shelter in Surprise, AZ called the West Valley Housing Assistance Center. This shelter now offers 7 apartment style units for families experiencing homelessness.
Additionally, A New Leaf opened a 100 bed shelter in Phoenix! This is a brand new program and is already serving the community. And there is so much in the works with housing expansions at our La Mesita Campus and the East Valley Men's Center. 
This is all good news, but there is still so much to do. Homelessness has skyrocketed in the last year, and housing has become unaffordable for tens of thousands of families across the Valley. Your community needs you now more than ever. 
To address this crisis of homelessness, our partner Arizona Public Service (APS) has stepped up to DOUBLE any donation you make before December 31st, 2022. You can help TWICE as many families by making a donation today. If you are able to help by making a donation, please know that we are so deeply thankful for your support. Every bit helps families facing crisis.
Together, we can change our community for the better. No family, no child should have to face homelessness alone. With your help, they won't be alone.

Joe Dulin
Chief Philanthropy Officer
A New Leaf
Click Below to See Exciting News!
YOU HELPED VANESSA CHANGE HER LIFE FOREVER
VOLUNTEER UPDATES AND OPPORTUNITIES
DONATION CENTER UPDATES AND URGENT NEEDS
YEAR-END TAX SMART GIVING STRATEGIES FOR YOU
COMMUNITY PARTNER NEWS: VSUW AND VITALYST
EVENT NEWS: SAVE THE DATE FOR CAMARADERIE 2024
November 2023 Impact News: Your support gives hope to people like Vanessa!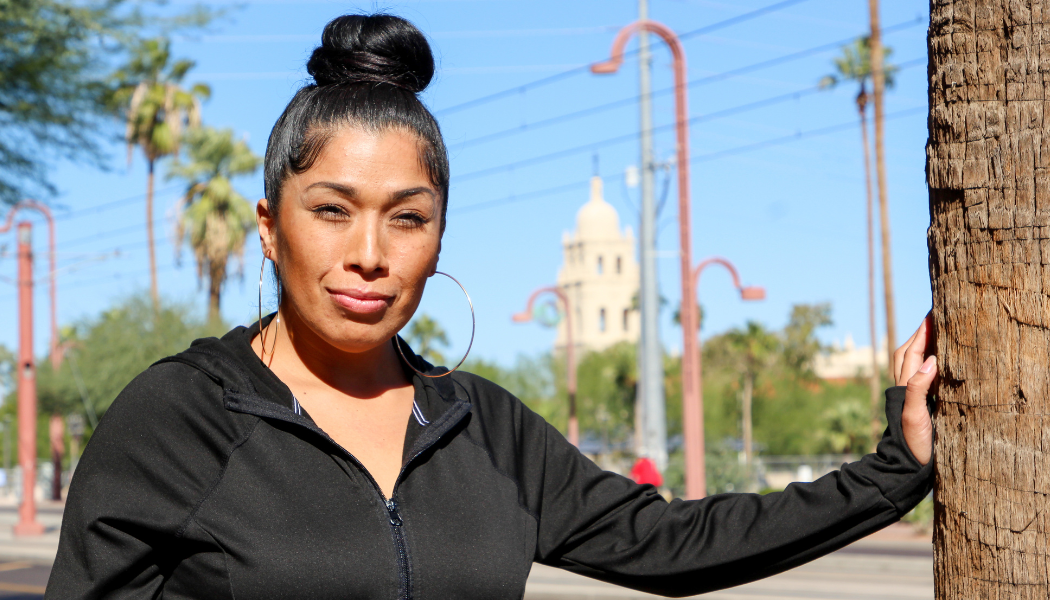 Vanessa dealt with addiction and homelessness before ending up in prison. It was there that she found A New Leaf's Freedom Through Housing program and started to turn her life around. Now she is sober, employed, and working to get her children back.
"My family had a long history of alcoholism and addiction challenges. My dad dealt with it, and now I'm dealing with it. I wish I never had to… it's really caused a lot of problems in my life and I ended up going to prison for nearly 2 years."
When Vanessa went to prison and sobered up for the first time in years. She finally got the clarity she needed to see that her life needed to change. She had lost many of the things in her life that were important to her.
"Before I went to prison, I was messed up on drugs and alcohol. But, um, my children didn't know. They knew something was wrong with me because I was always going through something, and was very absent. It's hard to talk about, but my mom has taken care of my children for a while now."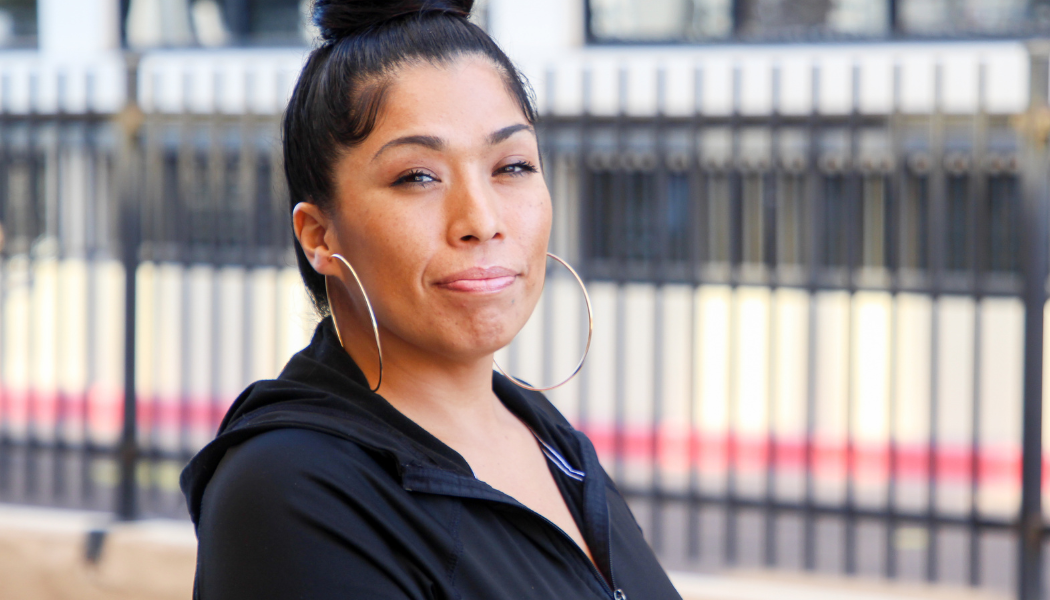 Vanessa made a brave choice, and enrolled in A New Leaf's Freedom Through Housing program while she was in prison. This program helped her plan for life after exiting the system, and would pay for her housing for up to 3 months as she got back on her feet. As long as Vanessa found work and held down a job, she would get the help she needed to start over. 
"I worked with my case worker at A New Leaf and found a job at a local gym. I picked up all the shifts I could get and stayed busy. Now here I am, three months later. I'm still sober, I love my job, and I'm working hard to save up for my own apartment. I couldn't do that without the help I've gotten from A New Leaf." 
The most important thing in the world to Vanessa is getting her children back in her life. She knows she needs some more time before she will be ready, but Vanessa has dedicated herself to achieving stability and independence for her family.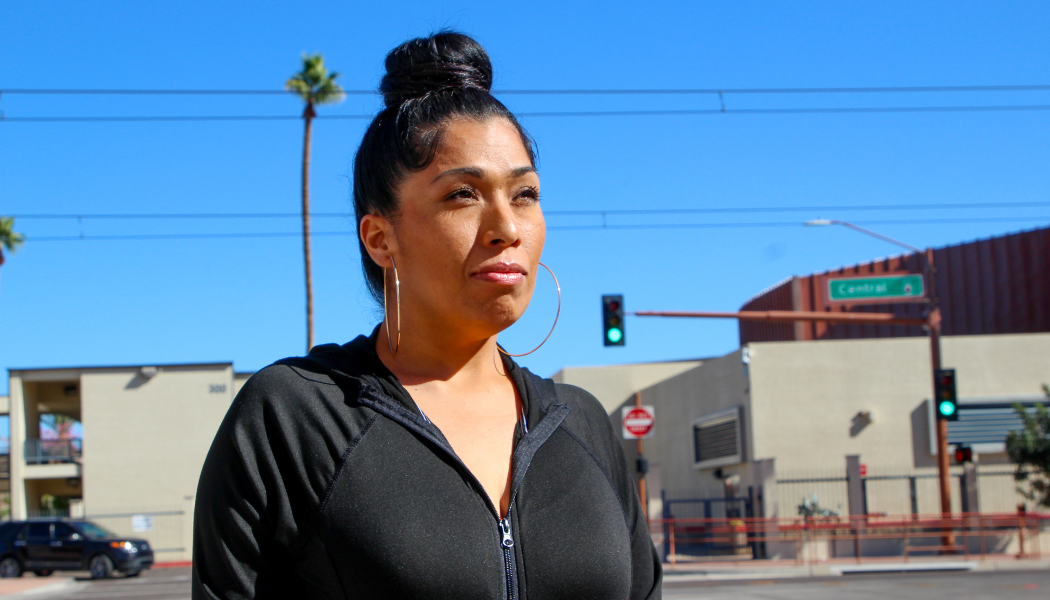 "My kids miss me, they love me as much as I love them. Everything I do now is for them. I plan to get licensed as a barber and then go to school so I can provide for us.  I want to go back to school and maybe be like an optometrist." 
"I may have made some mistakes, but the way I see it, the rest of my life is up to me, starting now. I'll make the most of it, thanks to A New Leaf."
Tanner Swanson
Communications Manager
A New Leaf
November 2023 Volunteer News:
Light the World this holiday season!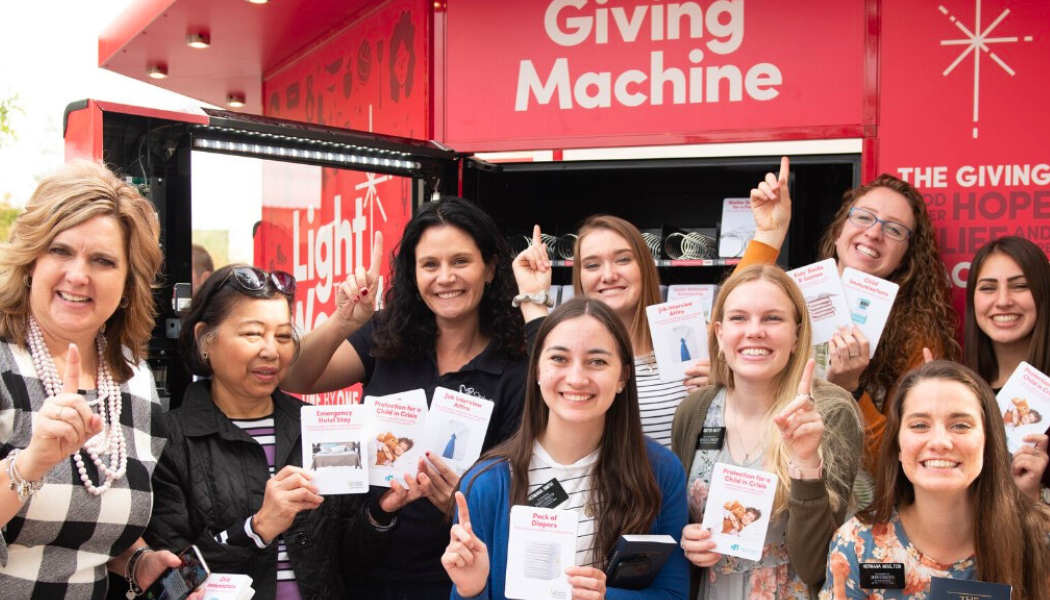 A New Leaf has proudly partnered with The Church of Jesus Christ of Latter-Day Saints as a benefiting charity in their Light the World campaign! A global initiative, Light the World encourages members of different communities to serve those in need and share the spirit of kindness during the holidays. Missionaries and volunteers across the state will be participating in this amazing effort! 
Light the World is responsible for Arizona's Giving Machine's. In case you didn't know, these bright red vending machines, which almost resemble wrapped presents, offer a festive but out-of-the-ordinary selection of choices. Instead of purchasing an item for oneself, the Giving Machines allow people to buy a gift for someone else who is struggling through a difficult situation such as homelessness or domestic violence, and in a fun and unique way.

Rather than getting a soda or snack, people can browse through nearly anything to gift to someone else, you can donate food, shelter, jobs training, and so much more through these machines. As it says on the side of the Giving Machines,100% of donations go to the charity of the donor's choice. A New Leaf was lucky to be one of the organizations included which people could support.
The Giving Machines will be present at locations throughout Arizona, spreading holiday cheer along with them. You can find machines in the East and West Valley, Tucson, Flagstaff, Prescott, Gila Valley, and Silver Creek. Find a machine near you and start spreading joy and making a meaningful difference in the lives of your neighbors today! 
Ongoing Volunteer Opportunities
If you are interested in helping your local community, get involved today! You can start by applying to our urgently needs volunteer opportunities, we are currently recruiting for the following ongoing roles:
• Front Desk Support at shelters and offices
•  Lead Donation Center Volunteers
•  Shelter Support Volunteers
•  Administrative Volunteers
•  Project and Events Chair
We are also looking for groups, churches, corporations, or anyone willing to serve meals in our shelters – especially during the holiday season ! This is one of the most direct ways to get involved with your community and give back to those in crisis. We are happy to work with you to find a convenient date and time to donate or serve a meal to those in need.
A New Leaf welcomes anyone interested in serving their community
to join us at one of our many program locations across the Valley. As a volunteer you will be making a direct impact in the lives of families and individuals in crisis. Please submit an application through our website or email us at
Volunteer@turnanewleaf.org
.
Raven Jordan Yosick
Volunteer Program Supervisor
A New Leaf
November 2023 Donation Center News: Thanksgiving Baskets Needed!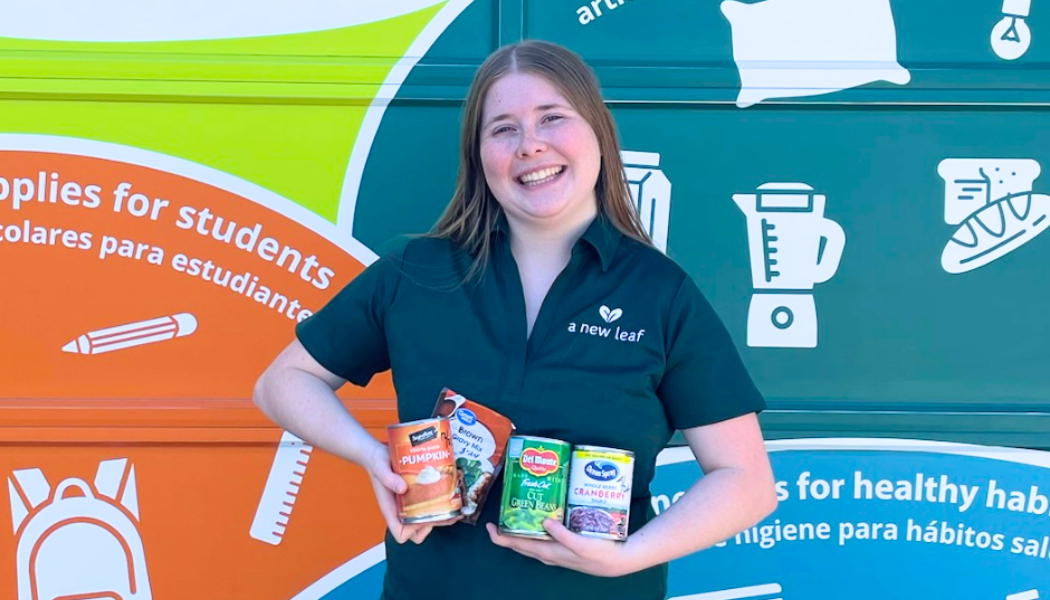 A New Leaf invites you to extend your generosity to our neighbors who are experiencing homelessness, domestic violence, and other crisis situations.
This Thanksgiving, we are gathering Thanksgiving baskets to provide a heartwarming and nourishing meal to families who might otherwise go without. Your donation can bring a sense of normalcy, joy, and community to those in need during this special time of year. Your Thanksgiving basket can include a variety of shelf-stable items that families can use to prepare a traditional Thanksgiving meal. Here are some suggested items to get you started:
Canned vegetables (green beans, corn, peas)

Canned cranberry sauce

Boxed stuffing mix

Instant mashed potatoes

Gravy mix packets

Canned pumpkin or pie filling

Pie crust mix or ready-made pie crusts

Canned fruit

Non-perishable dessert items (such as boxed cake mix or cookie mix)

Gift cards to local grocery stores for purchasing perishable items (like a turkey, fresh vegetables, or dairy products)
For your convenience, our donation center (2245 W. Ella Street, Building A Mesa, AZ 85201) is open Monday through Thursday from 9 am to 4 pm, and on Friday from 9 am to 3 pm. If you have any questions or need further information, feel free to call us at (480) 464-4648 or email us at donationcenter@turnanewleaf.org.
By contributing a Thanksgiving basket, you are directly impacting the lives of families in your community, offering them not just a meal, but a memory of kindness and community support. Let's come together to make this Thanksgiving a time of true giving and gratitude.
Alyssa Turley
Philanthropy Coordinator
A New Leaf
November 2023 Donor News: Tax-Smart Tips For The Season Of Giving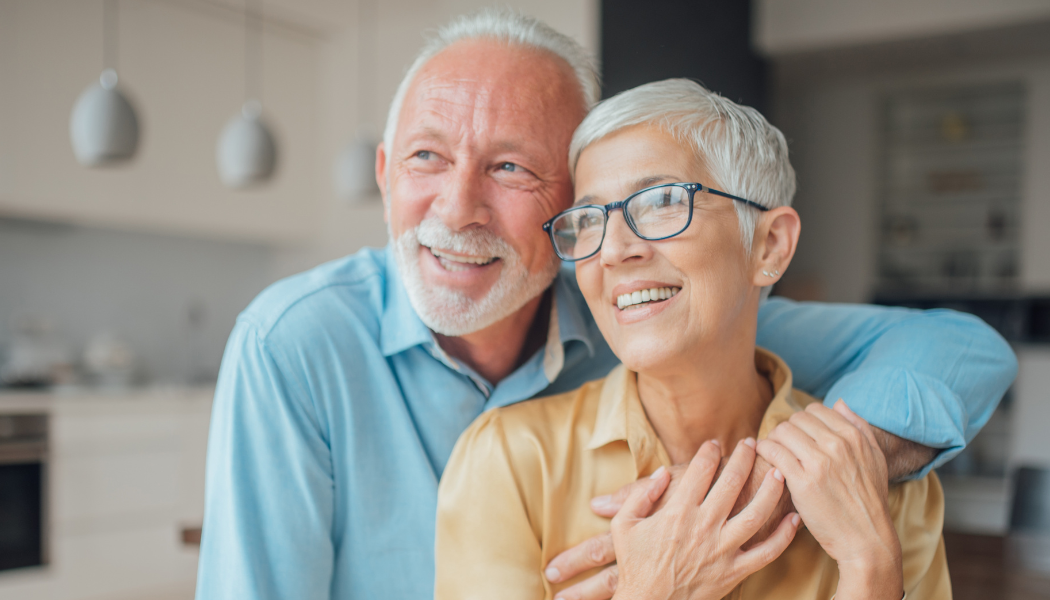 As you make your year-end giving plans, here are a few ideas that may benefit you at tax time while helping you make an even greater impact in your community.
Donate Appreciated Stock

If you have appreciated stock, consider transferring shares to A New Leaf instead of giving cash. That way you can avoid the capital gains tax and take a tax deduction for the fair market value of the shares. 

Give From Your IRA

If you are age 70½ or older, you can make a Qualified Charitable Distribution (QCD) from your IRA directly to A New Leaf and avoid paying tax on the income if you had taken the distribution. 

Business and Real Estate Assets 

If you are considering selling a business, or other appreciated property such as a residence or commercial real estate, donating a portion to A New Leaf can have a great impact on our mission while bringing you significant tax savings on your proceeds from the sale. 

Review Your Estate Plan

Year-end is also a good time to update or create your estate plan. An up-to-date will or trust can provide peace of mind to you and your heirs. And by naming A New Leaf among your beneficiaries, you will create a philanthropic legacy that will last for generations to come. 

Consult with Your Advisor

Before making a significant gift of assets, speak to your legal and financial advisors to determine which charitable and tax strategy will best suit your personal circumstances. Feel free to put them in touch with our charitable giving advisors on staff. 
For more information about giving from assets, year-end deadlines, and other charitable strategies, please contact Brad Harris, Senior Director of Estate and Gift Planning, at (602) 320-1185 or email bharris@turnanewleaf.org.
Brad Harris
Senior Director of Estate and Gift Planning
A New Leaf
November 2023 Community Partner News:
VSUW and Vitalyst
Homelessness is a pressing issue for communities across the Valley, and A New Leaf is working with key partners to help those in crisis to find stable, long-term housing.
At A New Leaf, our mission to help families and individuals experiencing homelessness is greatly enhanced by the support and collaboration of dedicated partners. This month, we are proud to spotlight the invaluable contributions of Valley of the Sun United Way (VSUW) and Vitalyst Health Foundation in expanding our Rapid Re-Housing (RRH) Services.
A New Leaf has been honored to be chosen as one of three nonprofit partners, alongside UMOM and CBI, to provide Rapid Re-Housing services. This program is a crucial step for individuals making the transition into permanent housing. Through Rapid Re-Housing, we offer essential support including rent and utility financial assistance, and case management services for up to 12 months. This support can be extended as needed, ensuring that the families and individuals we help can truly stabilize their lives.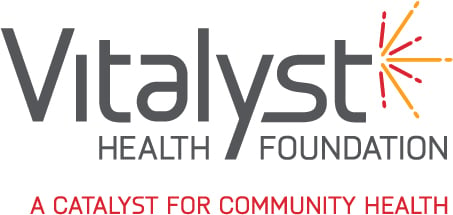 Valley of the Sun United Way and Vitalyst Health Foundation have been instrumental in rallying support from local foundations for this program while working with the City of Phoenix, helping to spearhead a multi-faceted strategy to address the pressing issue of homelessness. 
These programs are vital in moving people off the streets and into appropriate housing. A New Leaf's Phoenix Bridge Program is a proud part of this initiative. With the committed funding from VSUW and Vitalyst, A New Leaf is set to provide Rapid Re-Housing services to 40 households, marking a significant step towards reducing homelessness in our community.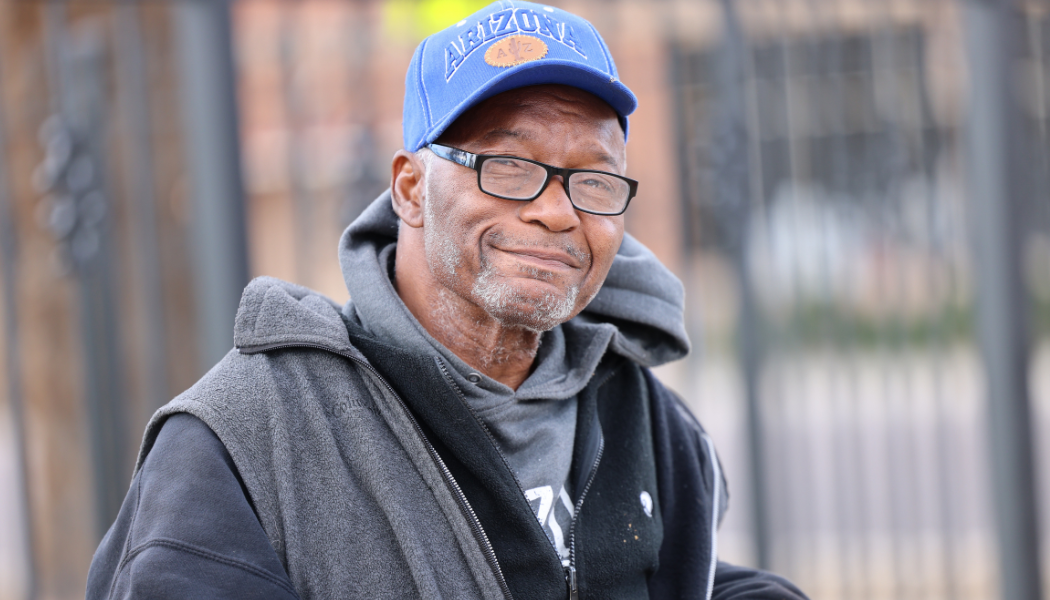 Only by working with partners like Valley of the Sun United Way and Vitalyst Health Foundation, can A New Leaf truly make an impact in our local community. Thank you to these partners.
The synergy of our collaborations with organizations like Valley of the Sun United Way and Vitalyst Health Foundation is more than just a partnership; it's a powerful force for community transformation. Together, we are not just offering temporary solutions but are working towards ending the cycle of homelessness, one family at a time. The Valley is a safer and stronger community, thanks to the work of these incredible partners. For more information on how to get involved, please contact Laura Bode, Director of Community Engagement, by clicking below:
Laura Bode
Director of Community Engagement
A New Leaf
November 2023 Event News: Save the date for Camaraderie 2024! 
Group photo from A New Leaf's 2023 Camaraderie Gala.
We are thrilled to invite you to A New Leaf's 35th Annual Camaraderie Gala, themed "A Night in Positano." This enchanting evening is set to be an unforgettable journey through the heart of Italy, filled with exquisite experiences, all for a meaningful cause. You'll be treated to a wine pull, silent and live auctions, exciting raffles, and more. Each element of the night is carefully curated to transport you to the charming streets and breathtaking vistas of Positano, Italy.
Date and Venue:

Mark your calendars for March 23, 2024, and join us at the luxurious JW Marriott Phoenix Desert Ridge Resort & Spa, located at 5350 E Marriott Dr, Phoenix, AZ 85054.

Schedule of the Evening:

5:30 pm: Begin the night with a Cocktail Reception and a chance to browse our Silent Auction.
7:00 pm: Enjoy a sumptuous Dinner followed by an engaging Program.
9:00 pm: The celebration continues with an After Party, featuring dancing and live entertainment.

Dress Code:

The attire for the evening is Black Tie optional. We encourage you to dress in your finest, ready to be whisked away to the Italian coast.
Registration will open soon, so keep an eye on your inbox! And don't forget that each moment spent enjoying the food, entertainment, and ambiance is also a moment contributing to the greater good. Your presence supports A New Leaf's efforts to provide shelter, food, and support to families experiencing homelessness. To get more involved, or for any questions please contact McCall Schnepf at mschnepf@turnanewleaf.org!
McCall Schnepf
Events Manager
A New Leaf