Hello to our incredible community!
October is Domestic Violence Awareness Month, and our attention is focused on women, children, and men seeking to escape abuse. A New Leaf works with cities, police departments, and other organizations across the Valley to help this vulnerable community, providing safety and shelter to thousands of survivors.
It is for this exact reason that A New Leaf has expanded our domestic violence shelter programming to Pinal County, opened the very first Rape Crisis Center in Arizona, and has started more robust work to address trauma and healing in survivors. We believe that the only way to address rising violence is through community action. We as a community must come together in solidarity and ensure that no survivor of abuse is alone as they seek safety. 
But these life-saving programs are only possible with the support of people like you. So this October, ask yourself what you can do to help someone escaping domestic violence. Consider giving your time to prepare a meal in one of A New Leaf's domestic violence shelters. Think about making a donation to provide shelter for a family fleeing abuse. Use your resources to help bring more awareness to this important issue.
Most importantly though, I want to thank you for all that you do. Your kindness and generosity protects children and families from domestic violence, saving the lives of thousands of survivors in our community. I cannot tell you what an impact that makes.

Joe Dulin
Chief Philanthropy Officer
A New Leaf
Click Below to See Exciting News!
HOW YOU SAVED ASTA FROM ABUSE
2022 VOLUNTEER APPRECIATION EVENT
WHAT YOU SHOULD DONATE THIS FALL
GIFTS THAT CAN CREATE CHANGE
WOMEN WITH ONE VOICE EVENT
October 2022 Impact News: Asta is Alive Today Thanks to You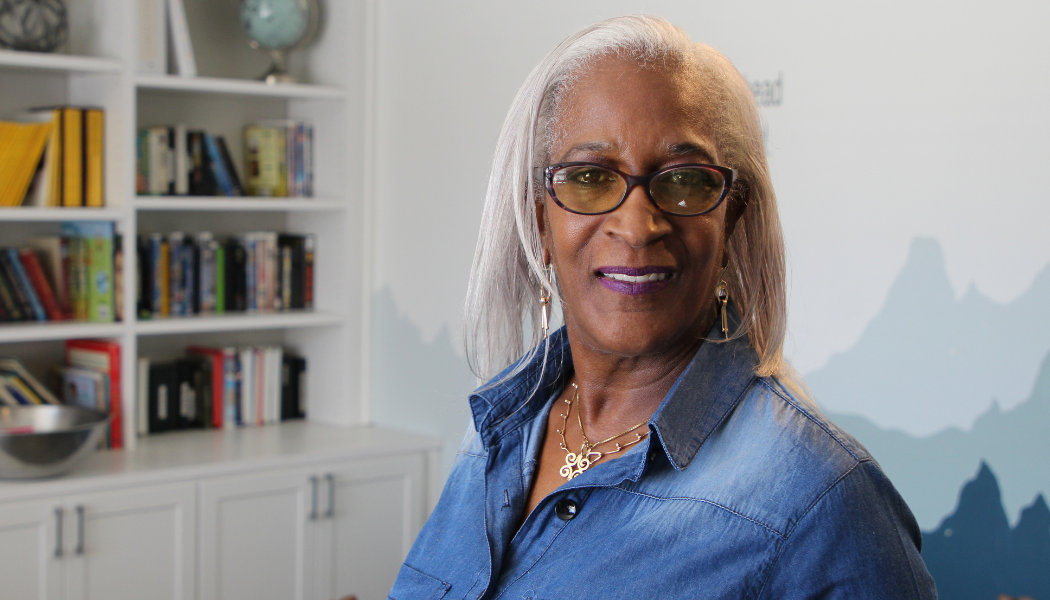 Asta was in her late 50's when she experienced an abusive relationship that nearly ended her life. Thanks to supporters like you, Asta was able to find safe shelter at A New Leaf as she worked to put her life back together.
A few years ago, Asta fell in love with a person she thought she could trust. At the age of nearly 60 she thought that she and her partner were a bit older, that they would treat one another with respect and dignity. For a while this was true, Asta and her husband were happy.
But a few months after their wedding things began to change. Her husband started calling her at all times of the day, demanding to know where she was and what she was doing. He started to control many aspects of her life from her schedule, to what she could eat, to who she could see. 
The abuse escalated quickly, and soon Asta's husband was pushing her, threatening her, tracking her phone, and keeping her away from friends and family. As the verbal and physical abuse got worse, Asta began to fear for her life.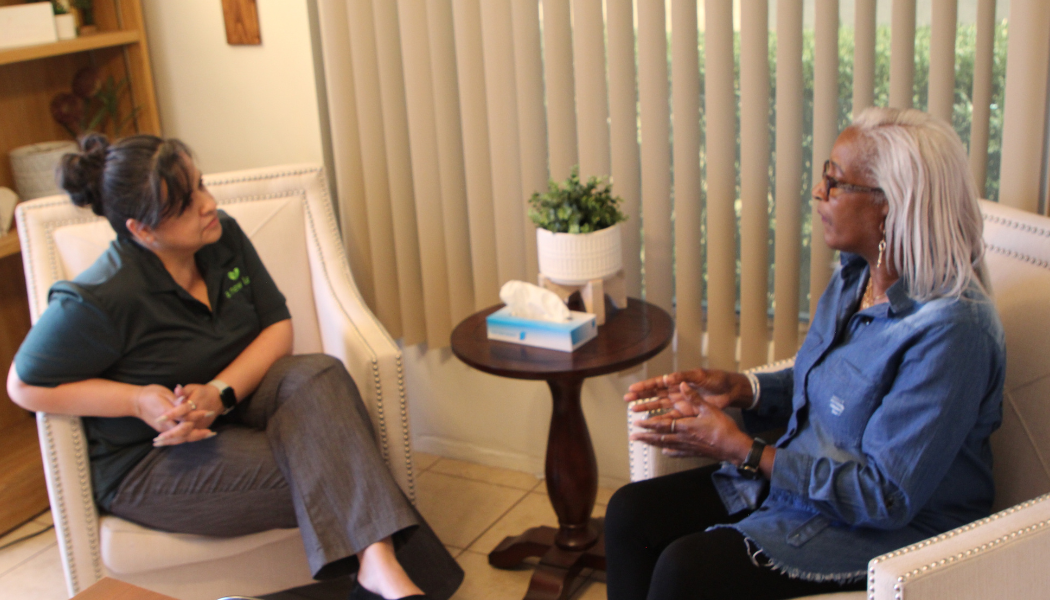 Her husband told her that he would kill her if she ever tried to leave him, and explained exactly how he would end her life. Asta knew things had to change and prepared to leave, but before she could, things took a turn for the worst. 
"He attacked me one night when I came home. Now he's a big guy, six foot five, 250 pounds – and he threw all of his weight into me when I turned away during an argument. I fell hard and nearly split my head open on a wall. At my age, that could have killed me. Easily."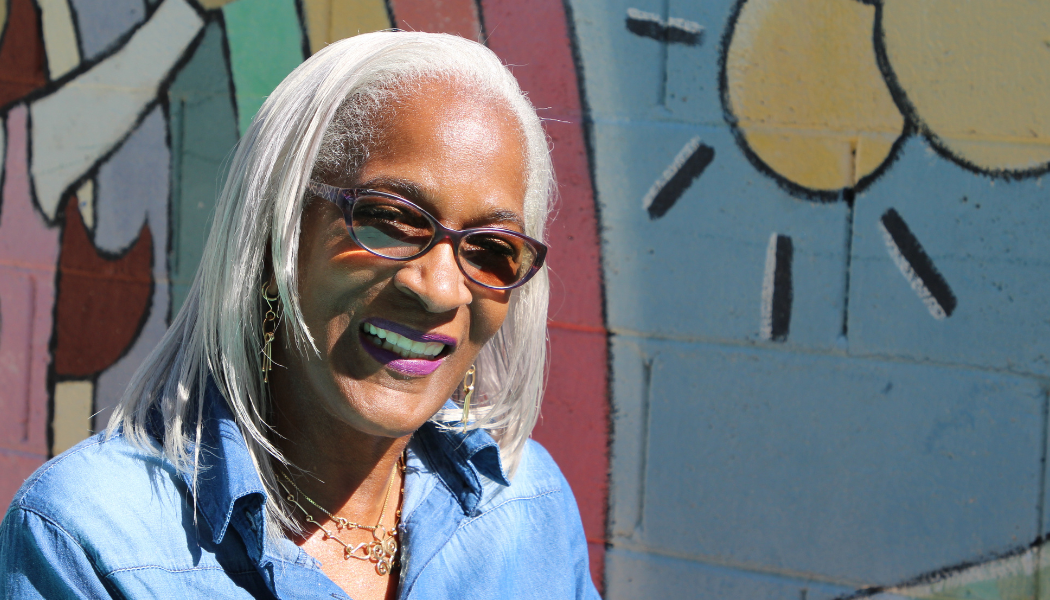 Asta didn't wait a second longer to escape, she knew that if she stayed she would die. When her husband was out of town for work, she packed everything she owned into her car and called A New Leaf's 24-Hour Hotline. A few hours later, Asta was welcomed into A New Leaf's Autumn House Domestic Violence Shelter. 
"When I got to Autumn House, I just broke down. After being alone and tortured by this man for so long, I finally had people around me that would help me, protect me. I can't tell you what it meant to know that people out there cared enough to help save my life."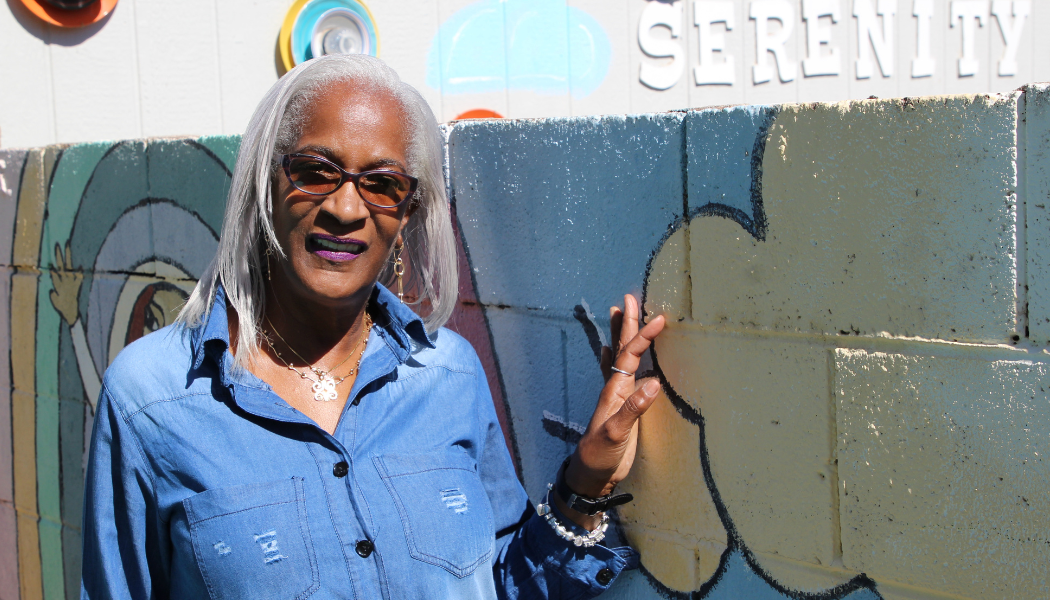 Thanks to supporters like you, Asta was immediately provided with counseling to overcome the trauma she had experienced. She began working with a personal advocate to make a safety plan that would allow her to stay hidden from her husband and achieve independence. A few months later, Asta is thriving. She is safe, living with family, working a new job, and wants to share her story with the people that helped her through her darkest time. 
"If people like you hadn't given your support to places like Autumn House, I may have died. But I'm alive today thanks to you. I will spend the rest of my life thanking everyone who helped me escape that horrible situation. So thank you, truly, for saving my life." 
Tanner Swanson
Communications Manager
A New Leaf
October 2022 Volunteer News: Appreciation Luncheon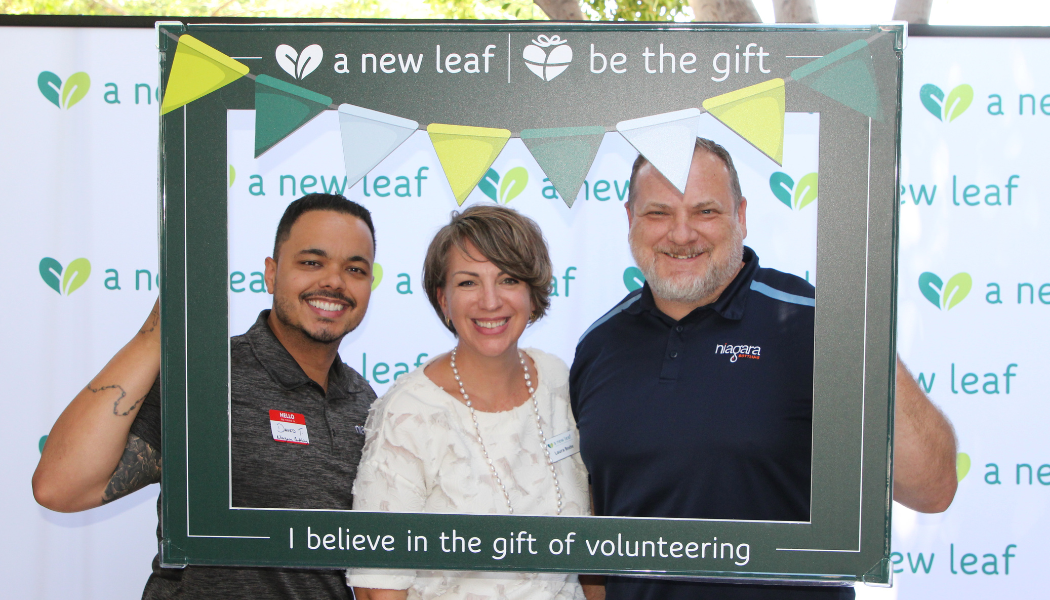 This September our Volunteer Team celebrated a growing community of dedicated volunteers by throwing an appreciation event to show thanks! Volunteers, interns, and board members are the people that make community organizations like A New Leaf possible. We count on these generous individuals to help survivors of domestic violence, families experiencing homelessness, and so many more.
With over 80 volunteers in attendance, this event brought together some of the very best people that serve through A New Leaf. Volunteers from A New Leaf's domestic violence shelters, donation center, homeless shelters, community programs, and more came together to network and recognize one another. A New Leaf truly believes that true change in our community starts through volunteering!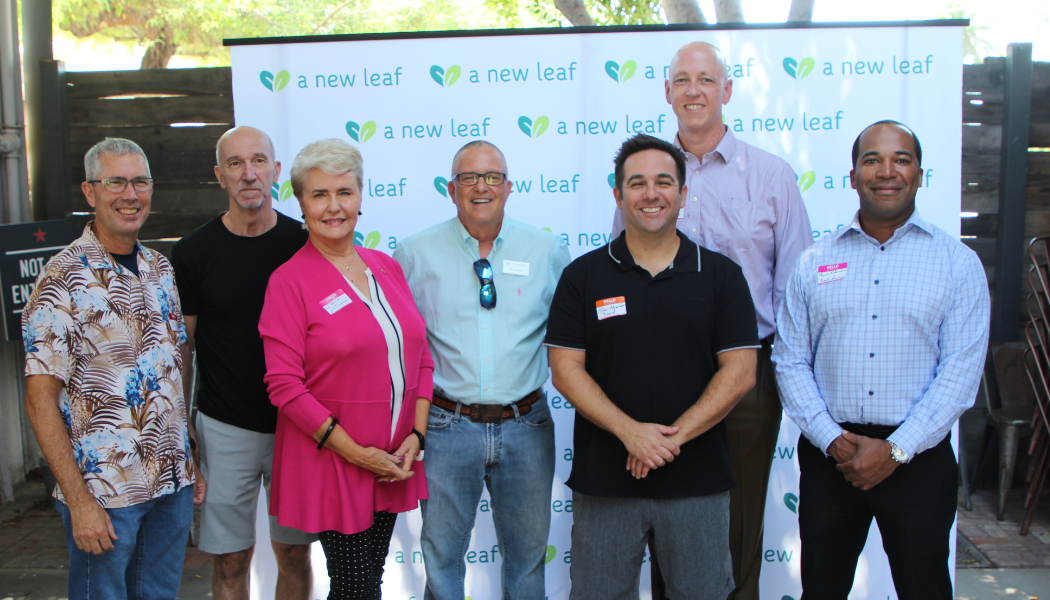 As our Volunteer Team looks to the future, we plan for massive growth! With more community needs than ever, we are counting on generous volunteers to make an impact. With more opportunities to come, we welcome any individual or group to consider donating their time and talents to improving our local community. See photos from the event below:
Paying Tribute to Past Volunteers
A New Leaf paid tribute to some of our most dedicated volunteers that had passed away in the last year at our 2022 Volunteer Appreciation Event. These remarkable individuals dedicated their lives to helping those most in need in our communities. From serving survivors of domestic violence, to sorting donated materials, to helping in homeless shelters across the Valley, these volunteers are among the most inspiring we've ever met.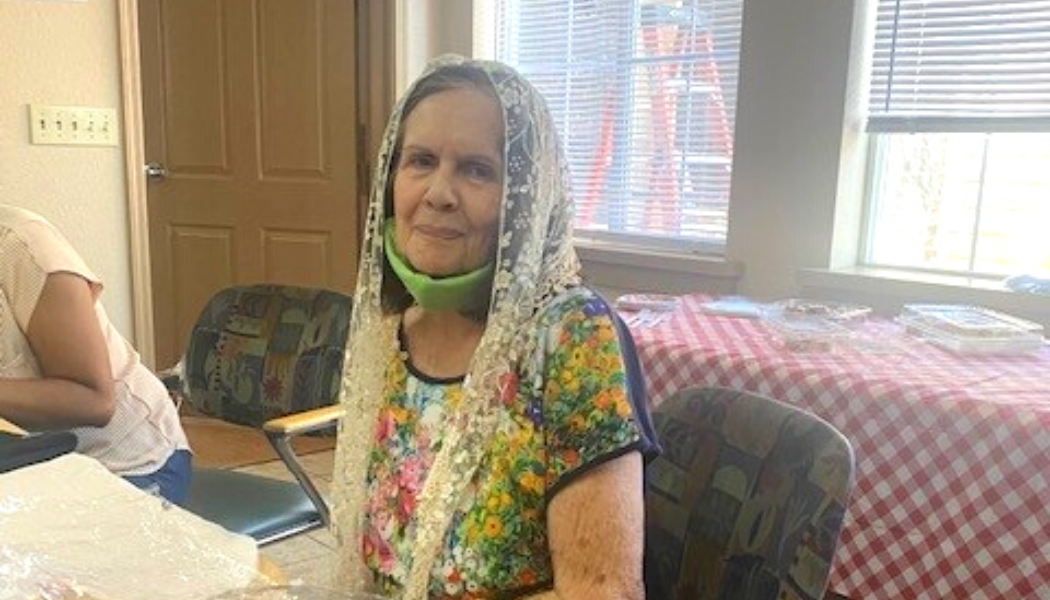 Susan Eisler Changed Lives
Susan was a volunteer with A New Leaf serving survivors of Domestic Violence at Faith House shelter for nearly 30 years. She dedicated countless hours to collecting donations of clothing, fundraising to support the shelter, and advocating for survivors in the community. She holds the record for the most hours ever served by a volunteer at A New Leaf. She will be deeply missed.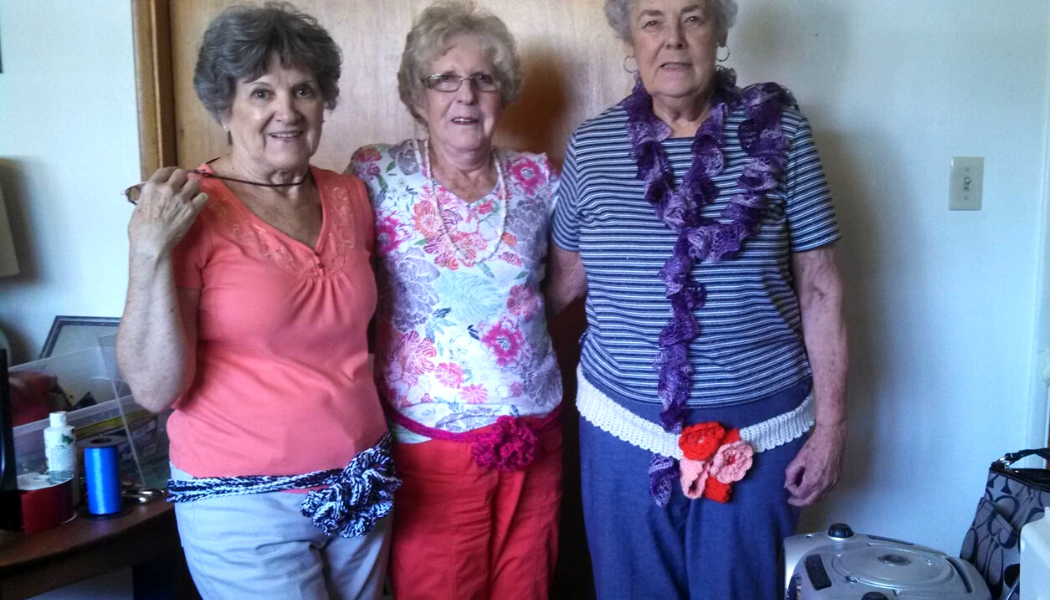 Dorothy's Legacy of Kindness
Dorothy's granddaughter Jessica found shelter from homelessness at La Mesita Family Shelter in the 1990's. This was the first time Dorothy had heard of such community programs, and she instantly wanted to help. For 20 years Dorothy (pictured in the middle) served as a volunteer with A New Leaf, and was known for her sweet attitude and words. She will be remembered for her endless warmth and kindness.
Ongoing Volunteer Results and Opportunities
 If you are interested in participating in other volunteer opportunities, we are currently recruiting for the following ongoing roles:
· West Valley VITA Volunteers ·
· Shelter Support at the East Valley Men's Center ·
· Administrative Volunteers ·
· MSW and BSW Field Instructor Volunteer Supervisors for Intern Supervision ·
· Special Project and Special Event Volunteers ·
For those looking for group volunteer opportunities or donation drive efforts, we are currently looking for those able to donate meals at A New Leaf's domestic violence and homeless shelters, groups able to participate in school supply drives, and those seeking to host holiday drives during the fall season.
A New Leaf welcomes anyone interested in serving their community to join us at one of our many program locations across the Valley. As a volunteer you will be making a direct impact in the lives of families and individuals in crisis. Please submit an application through our websites or email us at Volunteer@turnanewleaf.org.
Raven Jordan Yosick
Volunteer Program Supervisor
A New Leaf
October 2022 Donation Center News: What to Donate this Fall
This October we are asking generous supporters like you to donate items that will support A New Leaf's domestic violence shelters! We need your help to collect the food, bedding, clothing, toys, and more needed to help thousands of families and individuals facing domestic violence this holiday season. 
The holidays always see a rise in domestic violence, and we need your help to be prepared to give safety and shelter to survivors. Our Donation Center is in most need of holiday gifts and supplies (Halloween, Thanksgiving, Christmas), women's hygiene products, personal hygiene kits (toothpaste, deodorant, soaps, etc.), new women's and children's clothing, new bedding materials, and more. 
Donation drives are critical to A New Leaf's life-saving programs. They provide the most essential needs for the children, individuals, and families who are most in need in our community. You can help make sure that every family facing domestic violence is able to find safety and stability. Together we can end domestic violence and make sure families have a safe, stable home.
Bridget Talty
Senior Community Engagement Coordinator
A New Leaf
October 2022 Donor News: Gifts of Real Estate Are Transformative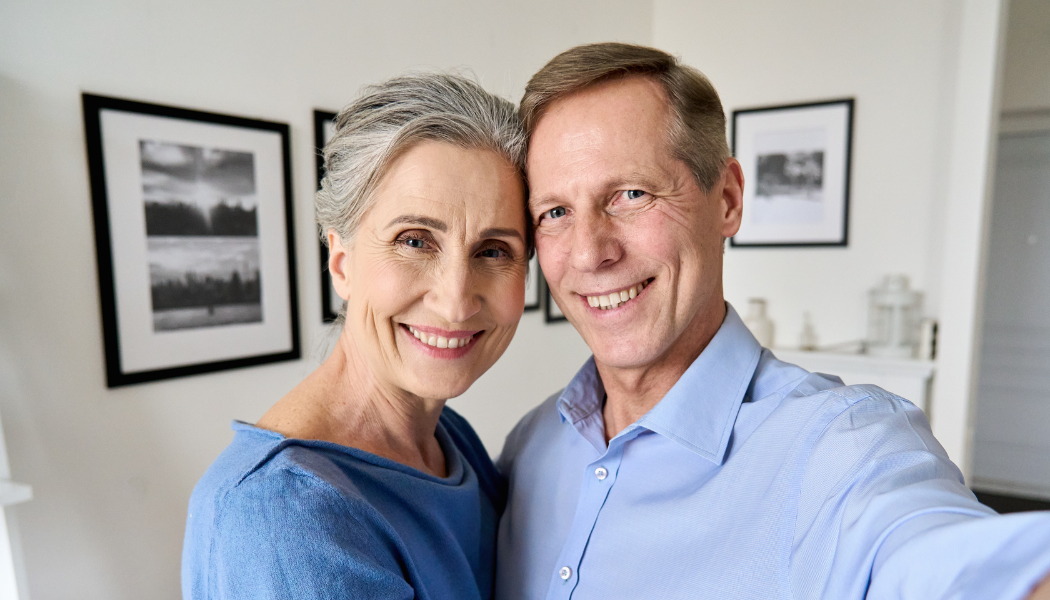 Betty and John gave back through real estate!

As longtime supporters, Betty and John knew their local community benefited significantly from the work of A New Leaf and they wanted to help. However, they were nearing retirement and the thought of making a large cash gift at this time in their life seemed risky.

 

While speaking with their financial advisor they settled on making a gift of real estate, a 4-unit apartment complex they had owned and managed for 30 years. In addition to taking the management load off their plates, their plan would help reduce their taxes, provide them income, and allow for a significant gift to A New Leaf.

By using their apartment complex to fund a charitable remainder trust, Betty and John were able to minimize any capital gains taxes, receive income for life and make a transformational gift in support of the work A New Leaf does to help individuals and families in crisis.
Have you Considered a Gift of Real Estate?
Have you thought of donating real estate and talked yourself out of it because it seems too complicated? While there are a few steps to making it happen, there are many benefits to both you and A New Leaf, and we are here to help.
Do you have a vacation home, rental or even a commercial property that is becoming too much for you to manage? Did you know, by gifting A New Leaf an asset of this nature, or even a portion of it, prior to it being sold, you can reduce or even eliminate the tax liability, secure future income and make an unforgettable gift to serve those most in need.
Make a Gift to Your Community Today
It all begins with a conversation. We encourage you to reach out to us, so together we can explore charitable planning strategies that can benefit you as well as A New Leaf. Contact Brad Harris at (602) 320-1185 or bharris@turnanewleaf.org for more information about making gifts of real estate or establishing a charitable remainder trust.
Brad Harris
Senior Director of Estate and Gift Planning
A New Leaf
This information is not intended as legal or tax advice. Please consult an attorney or financial advisor to determine which strategies are best suited to your circumstances.
October 2022 Community Partner News:
Bank of America Supports Survivors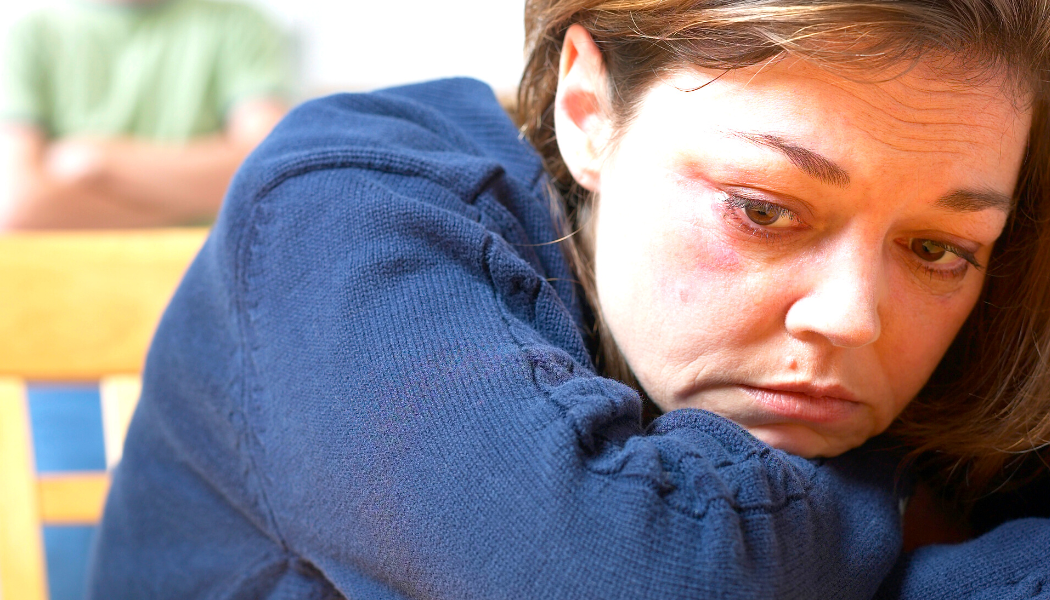 The Growing Threat of Domestic Violence

Currently it is estimated that 1 in 4 women and 1 in 7 men will experience domestic violence in their lifetime. This alone is heart-breaking, but the implications of these numbers go beyond the personal pain and suffering endured. 

The Department of Labor reports that victims of domestic violence lose nearly 8 million days of paid work per year in the U.S., resulting in a $1.8 billion loss in productivity for employers. Yet, according to research conducted by the Society for Human Resource Management, 65% of companies do not have a formal workplace domestic violence prevention policy and only 20% offer training on domestic violence.

Individuals experiencing domestic violence are often cut off from friends and family, often times as a control tactic by an abuser, and sometimes by the victim's choice because they are ashamed. A victim's workplace could be the one place where someone is able to spot the signs and offer help, whether it's a supervisor or a colleague that takes notice of the signs of abuse.
Bank of America's Life Event Services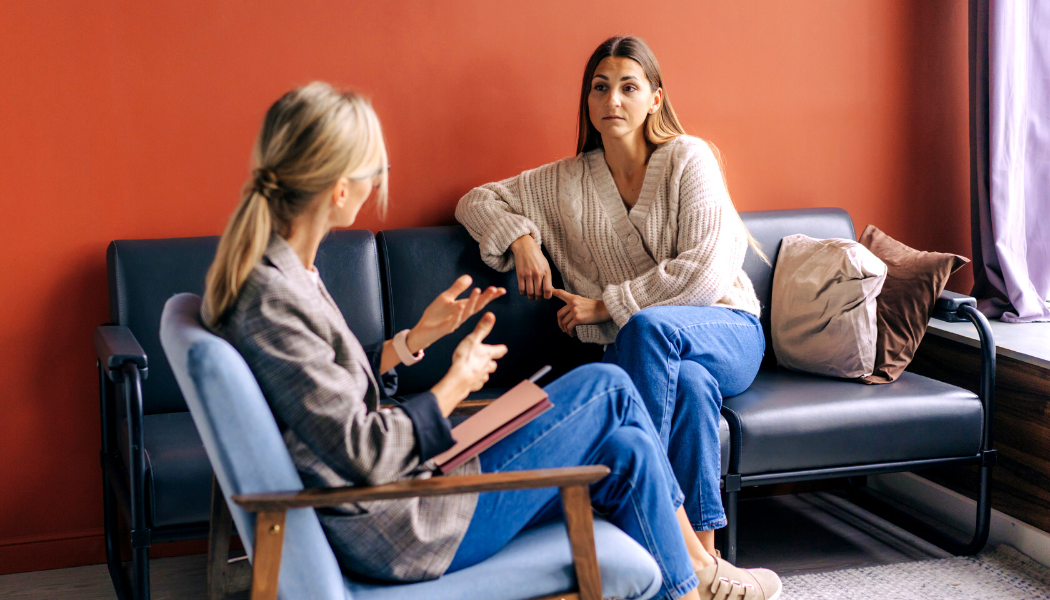 Bank of America's Life Event Services team provides support for employees and their loved ones impacted by domestic violence, including teen dating violence, relationship violence, and intimate partner violence. October 2022 marks Bank of America's ninth annual Domestic Violence Awareness Month Campaign, which reaches on average, more than 5,000 employees each year.  A New Leaf has been a local partner for more than five years and has also been included in National platform sessions.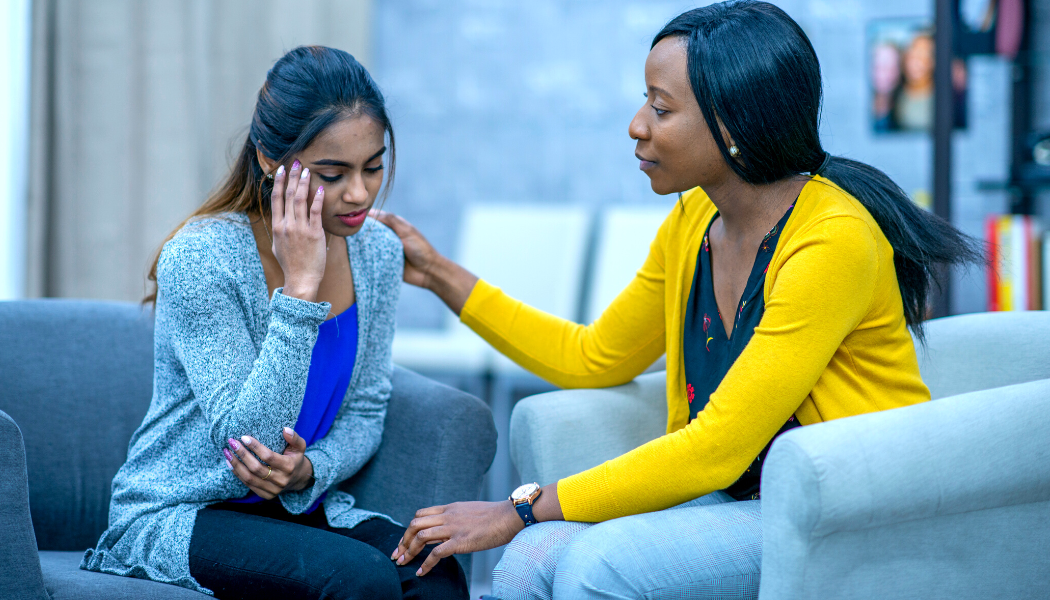 Some of the services available to bank employees include 24/7 confidential counseling at no cost, financial support for employees experiencing a financial hardship resulting from a sudden and unexpected event including domestic violence, providing access to experienced attorneys, and access to no cost back-up care when a primary caregiver is temporarily unavailable. 
A New Leaf is grateful for Bank of America's partnership and for serving as a model for how employers can support survivors of domestic violence. Employers are legally obligated to create and maintain a safe work environment and they should have policies, procedures, training, and resources in place for responding to and supporting employees experiencing domestic violence. 
A New Leaf welcomes the opportunity to partner with local corporations to establish this support for employees in need of services. Please contact A New Leaf's Director of Community Engagement, Laura Bode, at lbode@turnanewleaf.org for more information and to find out how a corporate contribution can make an important impact in our community.
Laura Bode
Director of Community Engagement
A New Leaf
October 2022 A New Leaf Event: With One Voice Luncheon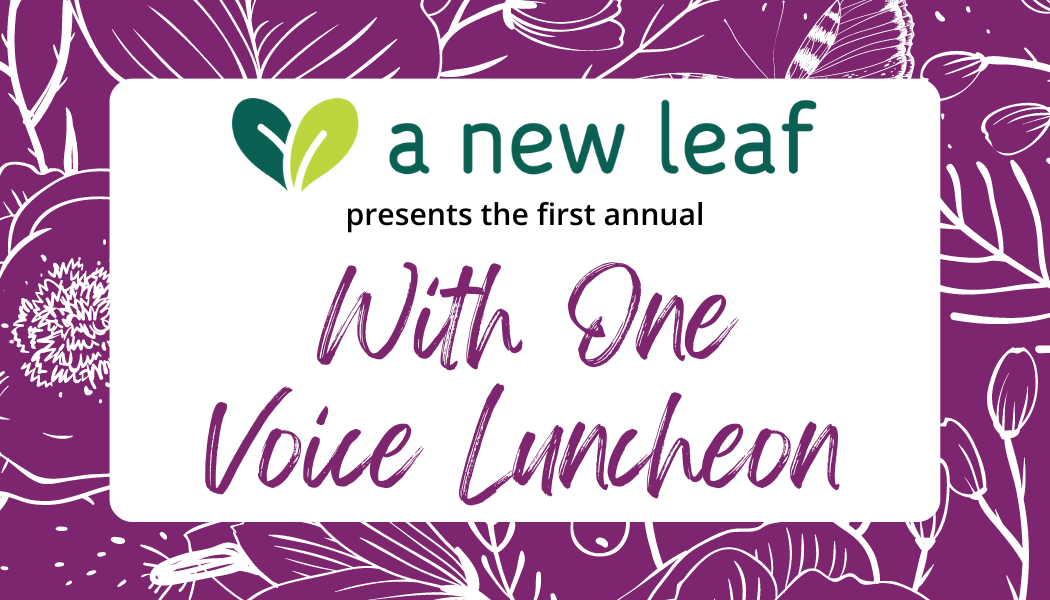 Kellie Snyder
Special Events Manager
A New Leaf