This month is incredibly important – it is Domestic Violence Awareness Month. We know that domestic violence impacts thousands of families across the Valley, placing parents and children in danger. We also know that domestic violence is the leading cause of homelessness among women and children. But thanks to people like you, A New Leaf is taking action.
Your support saves lives in our community by providing safety, shelter, and support to survivors like Lonique! In this newsletter, you will get to meet Lonique's family and hear her story of survival. Without people like you stepping up to volunteer and donate, A New Leaf would not be able to serve survivors in desperate need of help. 
Donors, volunteers, and supporters like you make change possible in our community. Your generosity is what gives thousands of people safety and shelter when they need it most. If you want to make even more of an impact, please consider participating in a food drive, volunteering, or attending one of our upcoming events. 
Just take a few moments to skim over this newsletter to see all the good things happening in your community. Together, we are putting an enormous amount of positivity and good energy into the world. You deserve to see all of this good, and to know how your gifts of support change lives. Because every bit of time, money, and support you offer truly helps those most in need. 
Never forget that your are our most important partner in ending homelessness and domestic violence. Your bravery, kindness, and determination gives us the strength to solve these pressing challenges. That's a beautiful thing.

Joe Dulin
Chief Philanthropy Officer
A New Leaf
Click Below to See Exciting News!
YOU GAVE SAFETY AND SHELTER TO LONIQUE
VOLUNTEER UPDATES AND OPPORTUNITIES
DONATION CENTER UPDATES AND URGENT NEEDS
FREE LUNCH AND LEARN EVENT ON ESTATE PLANNING
COMMUNITY PARTNER NEWS: DIANE AND BRUCE HALLE FOUNDATION
EVENT NEWS: WITH ONE VOICE 2023 LUNCHEON SUCCEEDS
October 2023 Impact News: How your donations gave Lonique safety and shelter from abuse!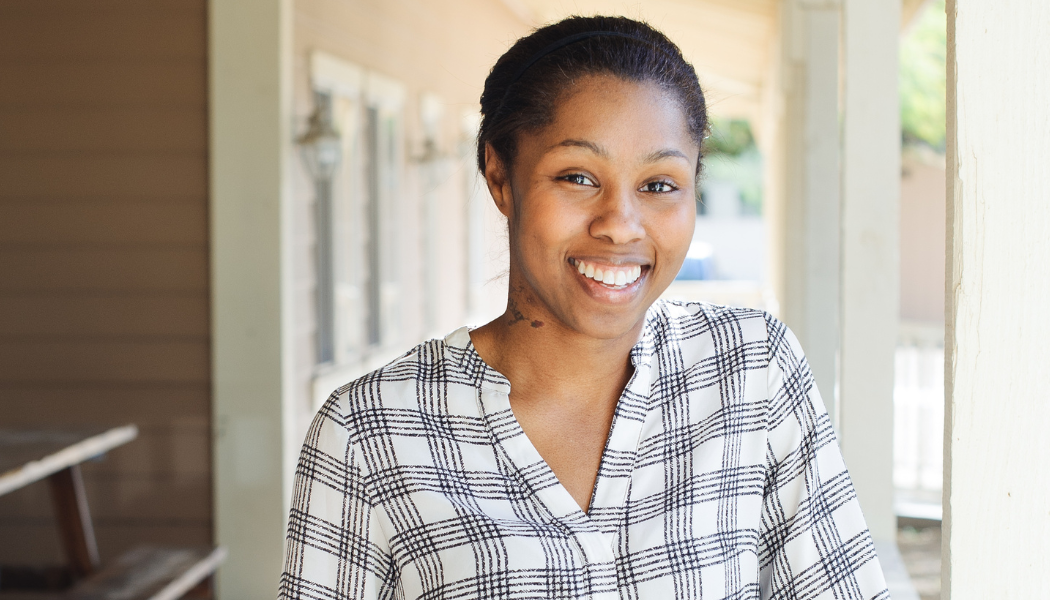 Lonique was trapped in an abusive home and desperately wanted to leave. Thanks to donors like you, A New Leaf was able to answer her call for help. Because of your kindness, Lonique and her children found safety at Faith House Domestic Violence Shelter.
A single mother of three young children, Lonique had fought hard to build a safe and stable home for her family. "In Michigan, I was making over $15 an hour, I had a house, a car, my credit score was over 700. We were happy." She was doing well, but things were still hard as a single parent.
So when Michael, the father of their daughter, promised that his new job in Arizona could provide for them, she took a chance. "My family is the most important thing to me. I would do anything for my children. If they could have a father that was there for them, I felt I had to try to make it work."
In September, Lonique moved from Michigan to Arizona, with just a few hundred dollars in her pocket. "I left everything I had behind. Arizona was supposed to be a fresh start." But Lonique quickly found that Michael had lied to her about many things. "He quit his job without telling me. We didn't have anywhere to stay. I had to put all of us up in a hotel just keep off the streets."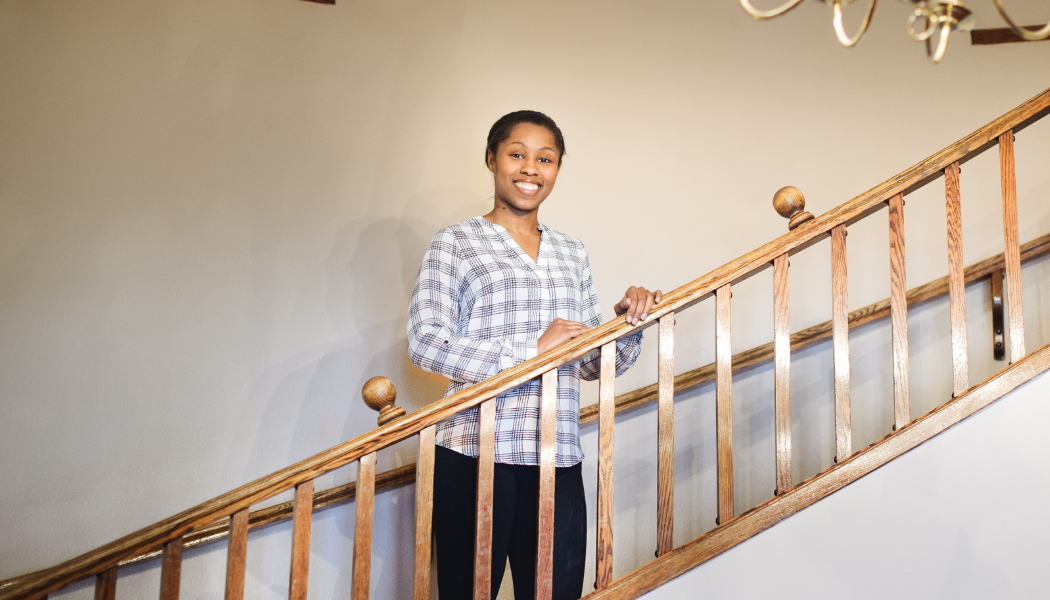 Soon, Lonique started running out of money. "It was terrifying. I was thousands of miles from home, with no family, no money, no job, and three kids to provide for. The closer we got to running out of money, the angrier he got, and the more helpless I got." Michael started drinking and stealing money from Lonique to pay for his habit.
"The night before I left, he used the last $10 in our checking account to buy beer at a gas station. I told him he couldn't do that anymore, and then he dragged me out of the car and put his hands on me. The next day, he threatened to hurt our daughter. That's when I called A New Leaf's Domestic Violence Hotline."
Lonique and her children were brought to A New Leaf's Faith House Women's Crisis Shelter that same night. A 24-hour Emergency Shelter serving 200 women and children a year, Faith House would provide safety and stability to Lonique's family for the next several months.
It was a turning point. Lonique recalled, "When I first got to Faith House, I felt there was no hope… but every day got easier. Now I feel like I can breathe again." With A New Leaf's Faith House providing a safe place to sleep, travel assistance, free child care, and an attentive staff to help Lonique's family recover from the trauma of abuse, things started to look a little brighter. She was able to secure a job, got a car, and started planning for her long-term independence.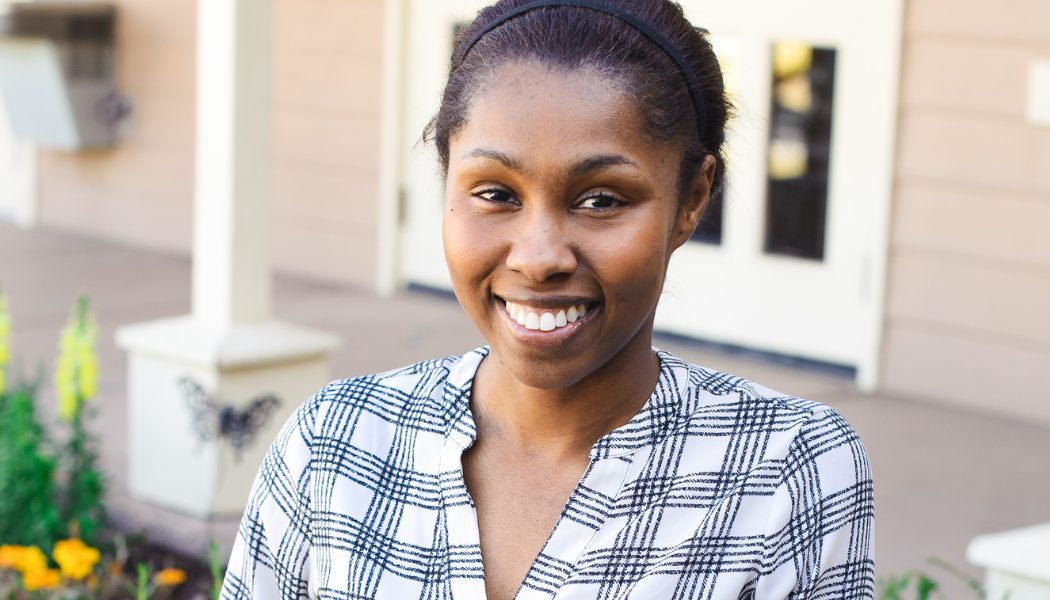 And when she felt low, Faith House's staff was there to make sure Lonique knew she was never alone: "My caseworker was my emotional rock, my motivation. She'd tell me 'Lonique, it's okay to cry. But you get back up, and you keep going – for your kids, and for you.' And I did."
After spending four months in Faith House, Lonique was accepted into a 2-year housing program with the help of her caseworker. Lonique knows that Faith House saved her family, and her life. "Without Faith House, I don't know where I'd be. I am so thankful."
Reflecting on her experience, Lonique felt strong. "If you need help, seek it. You will be okay. There were so many times I thought I couldn't make it alone, that I felt like going to a shelter was the wrong choice for my kids, that I thought I should stay with him for my kids.'
"But I didn't need to. Because of Faith House my kids are safe now, and I have a home. You only set yourself back, the longer you stay with a person who want to hurt you."
Tanner Swanson
Communications Manager
A New Leaf
October 2023 Volunteer News: Your local community needs your help!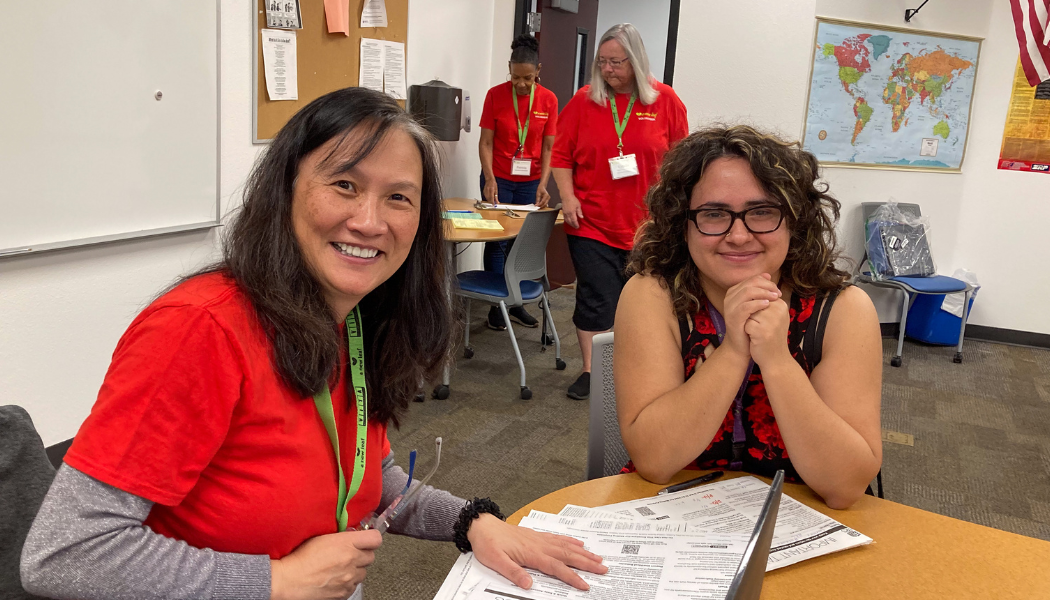 Volunteers through A New Leaf's VITA program provide free tax preparation services to low-income families and individuals across the West Valley! Volunteer with this program today!
A strong community is built by the hands of those willing to uplift each other. One way that A New Leaf is striving to build that strength is through our VITA program. The VITA (Volunteer Income Tax Assistance) program is a beacon of hope for many low-income households. With the help of devoted volunteers, we offer tax preparation services free of charge. This ensures that our neighbors not only save money but also receive every penny they're entitled to from their tax returns.
We're reaching out to compassionate people like you because the VITA program is currently seeking volunteers. If you or someone you know has a heart for service, please consider lending your time and skills to this community-driven initiative. Best of all, volunteering with VITA requires no prior experience – anyone can do it! As a volunteer, you will be thoroughly trained by both A New Leaf and the IRS to ensure you are well-equipped to assist.
By volunteering through the VITA program, you will be empowering low-income families. By ensuring that these households get their maximum tax return – without paying preparation fees – you promote financial stability and freedom. While preparing taxes may seem like a small or mundane task, this program saves families millions of dollars every year. These savings help people purchase a home, go to college, or provide for their children. It truly makes a different.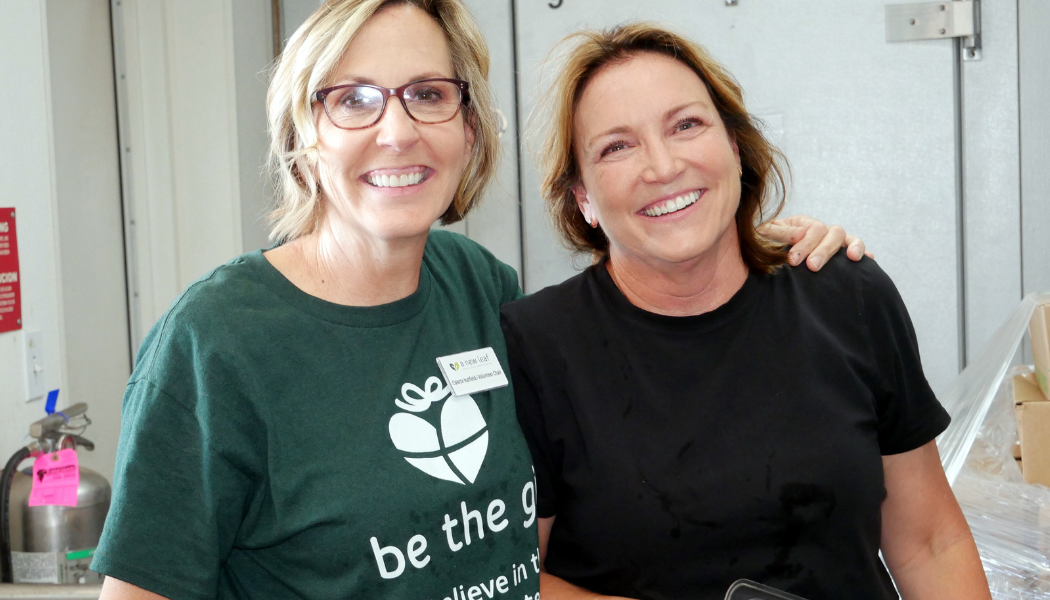 Ongoing Volunteer Opportunities
If you are interested in helping your local community, get involved today! You can start by applying to our urgently needs volunteer opportunities, we are currently recruiting for the following ongoing roles:
• Front Desk Support at shelters and offices
•  Lead Donation Center Volunteers
•  Shelter Support Volunteers
•  Administrative Volunteers
•  Project and Events Chair
We are also looking for groups, churches, corporations, or anyone willing to serve meals in our shelters across the Valley! This is one of the most direct ways to get involved with your community and give back to those in crisis. Providing a meal and serving it to families in A New Leaf's shelters is a powerful experience, and we are happy to work with you to find a convenient date and time.
A New Leaf welcomes anyone interested in serving their community
to join us at one of our many program locations across the Valley. As a volunteer you will be making a direct impact in the lives of families and individuals in crisis. Please submit an application through our website or email us at
Volunteer@turnanewleaf.org
.
Raven Jordan Yosick
Volunteer Program Supervisor
A New Leaf
October 2023 Donation Center News: Families recovering from homelessness need your help!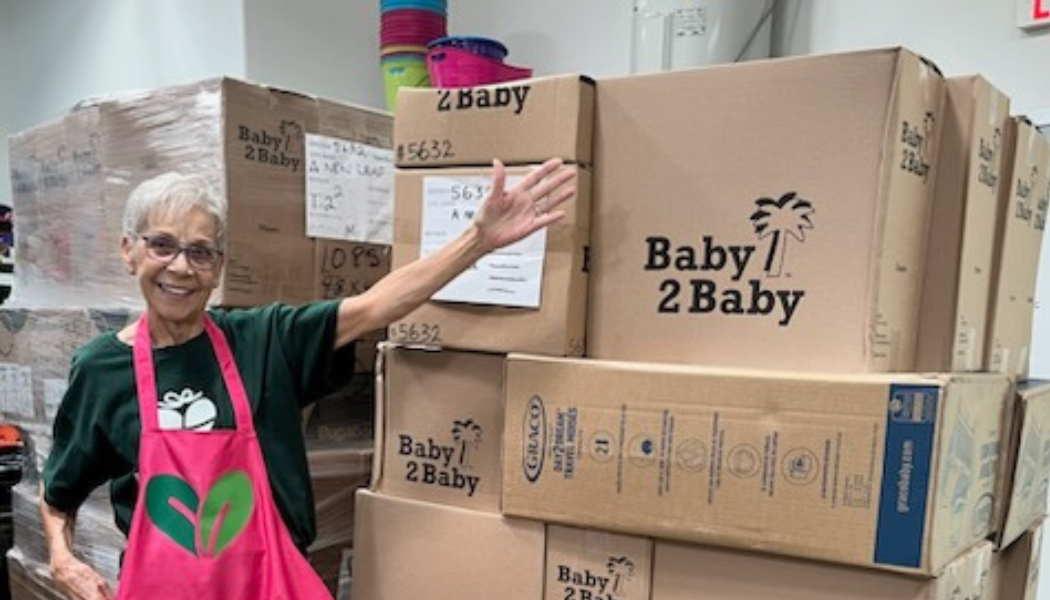 A New Leaf thanks Baby2Baby for their incredibly generous donation of two entire pallets filled with diapers, wipes, strollers, and pac n' plays! Over the last several months, we have seen the number of evictions in the Valley skyrocket, and many parents with young children have been forced into homelessness. Donations like this help make sure that A New Leaf is able to serve these families, giving parents and children the basic goods they need to get by.
Baby2Baby's generosity directly translates into healthier lives for children and families served by A New Leaf. With such a dangerous spike in homelessness occurring in our community, we need more partners – and generous donors like YOU! – to step up and help. Thank you for being a beacon of hope and kindness in our community!
With a surge of families fleeing from homelessness and domestic violence, we need your help to put together baskets of basic household goods. A New Leaf relies on community members like you to help rehome thousands of families every year in the Valley!
You can give the perfect welcome basket to someone moving into a new home after homelessness! Sometimes the hardest part of overcoming homelessness is all the simple things we take for granted. Soap, deodorant, shaving supplies, cleaning wipes, and so much more can really add up! This month, our staff have seen a shortage of hygiene products and basic household goods like:
standard bed pillows

twin size sheets

hand towels

bath towels

antibacterial wipes

window cleaner

toilet cleaner

sponges

dish detergent

multi-purpose cleaning

disinfectant spray
Show kindness for a family in crisis, by helping A New Leaf put together welcome home baskets. These simple supplies can instantly make a family feel at home, while making sure they have everything they need to provide for their children. Make a small donation of these urgently needed items and you will be changing someone's life forever. Thank you! 
Sharma Glenn
Donation Center & Contributions Supervisor
A New Leaf
October 2023 Donor News:
Free Estate Planning Luncheon!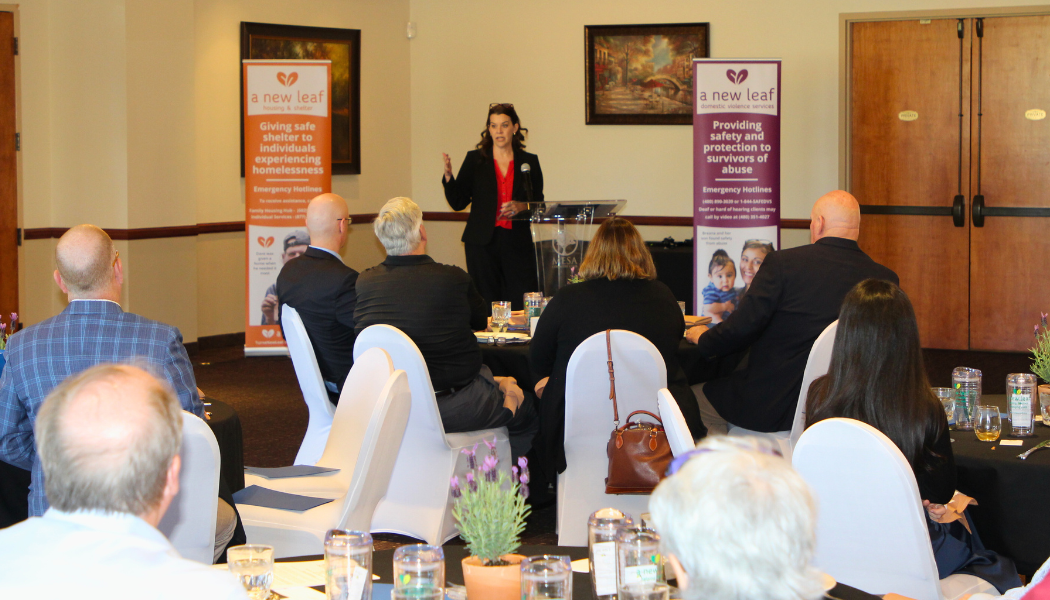 A New Leaf's Professional Advisors Council to host
free estate planning luncheon!
Don't have an estate plan? Don't worry, the state of Arizona has created one for you! But if you'd rather make your own decisions about how your assets will be distributed after your lifetime, then you don't want to miss A New Leaf's upcoming Lunch & Learn program.
Maybe you have a plan but it was drafted years ago, or there have been changes in your life that might require an update. Here's your chance to hear from four area professionals in estate, tax, and charitable planning! Connect directly with these experts and ask them your questions.
Tuesday, October 24, 2023
11:30 AM – 1:30 PM
Mesa Country Club
660 West Fairway Drive
Mesa, AZ 85201
Free registration!
You may attend at no cost.
Our incredible speakers include: Trevor S. Whiting, JD, LLM, MBA, Dana Whiting Law | Todd W. Skinner, CPA, Skinner Clouse Group | Darren L. Richardson, JD, Eastman Estate Planning PLLC | Tiffany T. House, CAP®, CEPA, FCEP, Tax, Estate, and Charitable Strategist
This event is offered free of charge to supporters of A New Leaf. Space is limited, and advance registration is required. Please register no later than October 18th. For more information, contact Brad Harris, Senior Director of Estate and Gift Planning, at (602) 320-1185 or email bharris@turnanewleaf.org.
Brad Harris
Senior Director of Estate and Gift Planning
A New Leaf
October 2023 Community Partner News:
The Diane & Bruce Halle Foundation!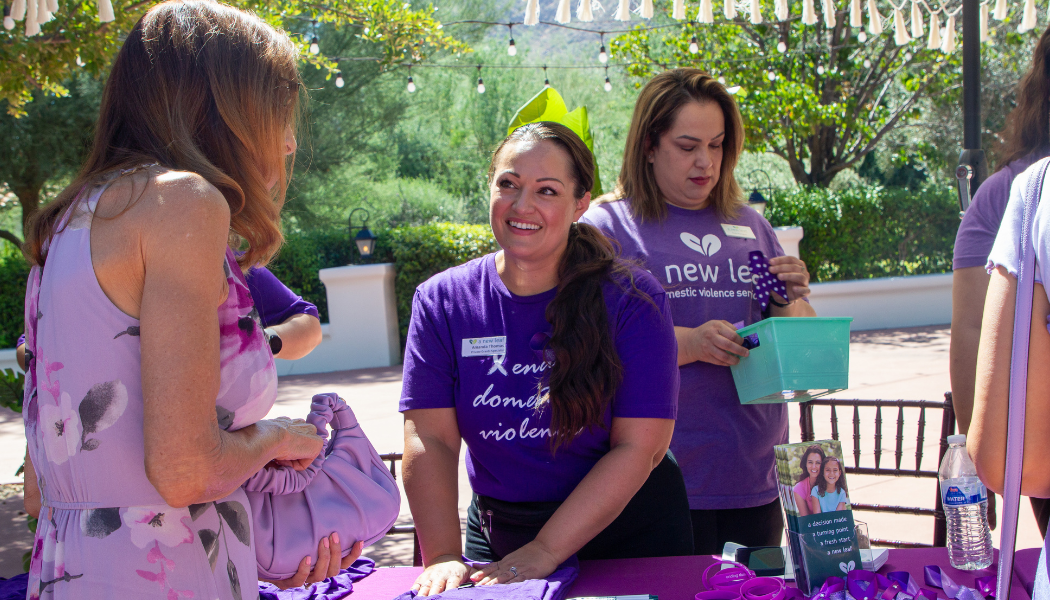 Support from like-minded organizations amplifies A New Leaf's ability to make a difference in your local community. This month, we wish to highlight our partnership with the Diane & Bruce Halle Foundation.
The Diane & Bruce Halle Foundation has a clear mission: "To strengthen the daily opportunities and lifelong outcomes for the people and communities of the State of Arizona." Their goal aligns directly with A New Leaf's mission of "helping families, changing lives." Through our partnership, we are making real changes in the lives of Arizonans.
A significant part of our collaboration focuses on A New Leaf's domestic violence programs. With the funding we receive from the Diane & Bruce Halle Foundation, we've been able to offer safety and shelter to thousands of families across the Valley. Their support goes beyond funds; it's a commitment to end domestic violence and provide a safer environment for affected families.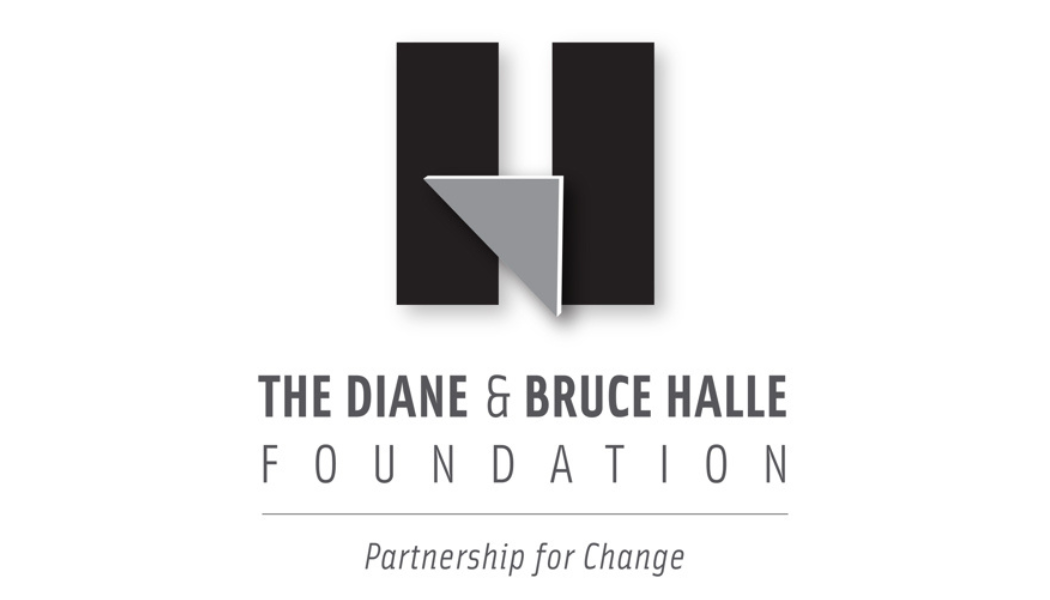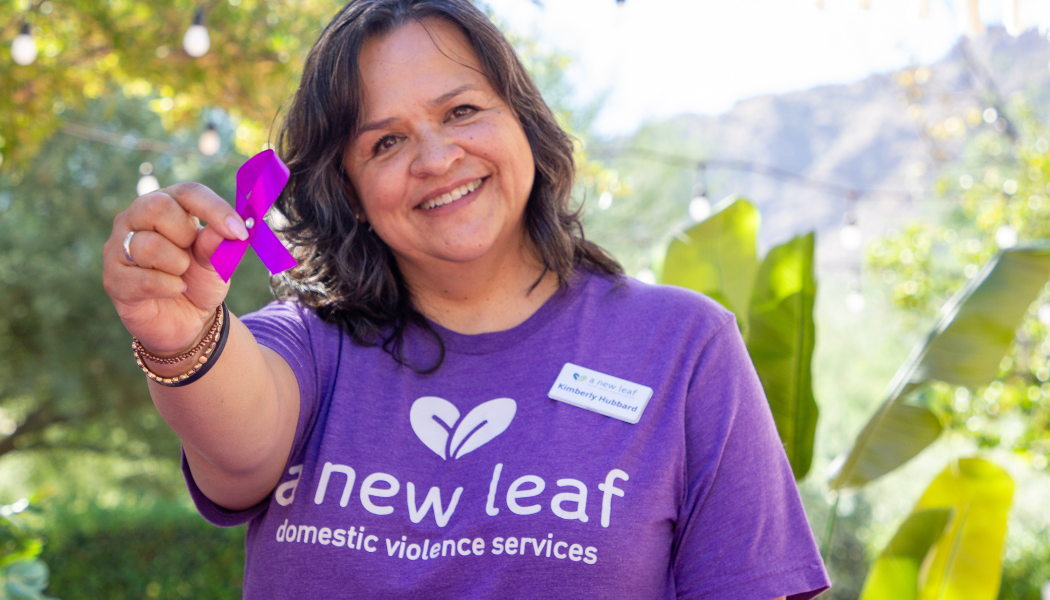 The support from the Diane & Bruce Halle Foundation is essential to our work. Because of this remarkable organization, A New Leaf is able to help more victims find safety and rebuild their lives. We believe that every person deserves a life free from violence, and The Diane & Bruce Halle Foundation's support helps us ensure that more families can find peace and security. Their dedication to improving lives in Arizona is evident in their support, and it plays a crucial role in our fight against domestic violence.
We are deeply grateful to the Diane & Bruce Halle Foundation. With their ongoing support, we can continue our work and assist more families in need. We extend our sincere thanks to them for their generosity and commitment. Their significant contribution is helping us make a real difference in our community. Together, we are making progress in our mission to help families and change lives.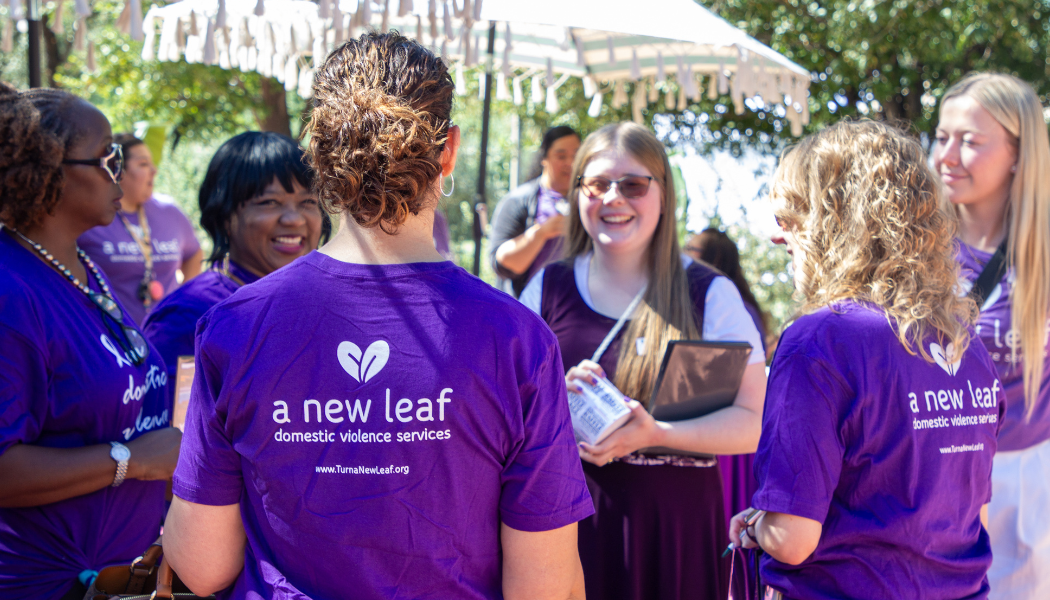 The ripple effect of the Diane & Bruce Halle Foundation's support cannot be overstated. Each dollar, each resource, and each moment of their commitment translates to real-life transformations for families facing crisis!
The synergy between A New Leaf and the Diane & Bruce Halle Foundation serves as a testament to what can be achieved when organizations come together with a shared purpose. As A New Leaf continues to advocate for and assist those facing domestic violence, having partners like the Diane & Bruce Halle Foundation bolsters our capacity to respond effectively and promptly. Their dedication means more families find refuge sooner, more individuals receive essential counseling, and more children experience stability in trying times.
A New Leaf is grateful to the Diane & Bruce Halle Foundation and is dedicated to working with community partners to help families domestic violence and abuse of any kind. For more information on how to get involved, please contact Laura Bode, Director of Community Engagement, by clicking below:
Laura Bode
Director of Community Engagement
A New Leaf
October 2023 Event News: With One Voice Luncheon a success!
A New Leaf's 2023 With One Voice Luncheon will bring together passionate people like you to help end domestic violence in Maricopa County!
Thank you so much to all the attendees of A New Leaf's 2023 With One Voice Luncheon! We are so grateful to have shared this impactful afternoon with so many inspirational people! We are happy to share we raised $160,881.20 during the luncheon, and we could not have done it without people like you. These generous donations will directly support services for domestic violence survivors in your local community.
As we heard at the Luncheon, 1 in 4 women and 1 in 10 men experience domestic violence in their lifetime. These staggering statistics mean that no one is immune to the impact of abuse. Whether experienced personally or by someone close to you, we have all been affected by domestic violence in some way. Please know your donation is already at work giving safe shelter, legal advocacy and counselling to survivors in need.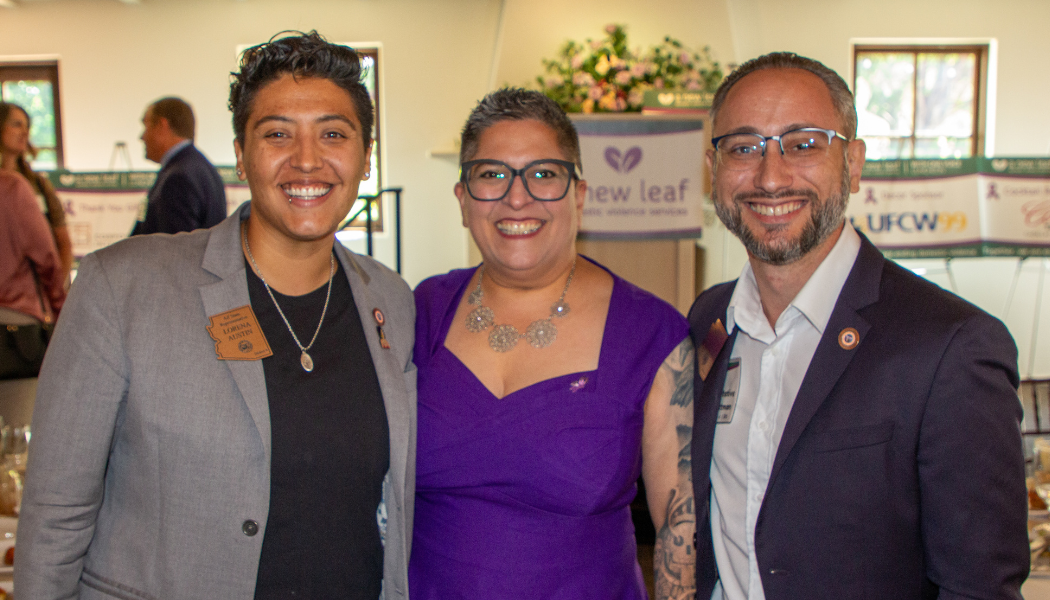 We hope we can continue to count on your support; there are so many ways to get involved! Joining our "Be Their Voice" Domestic Violence Support and Advocacy Team is a great way to stay informed through updates and our Lunch & Learn with A New Leaf's Leadership. Encouraging others through hosting an intimate group in your home in partnership with A New Leaf Staff is another great way to share the message. To get more involved, or for any questions please contact McCall Schnepf at mschnepf@turnanewleaf.org!
McCall Schnepf
Events Manager
A New Leaf