La Mesita Family Homeless Shelter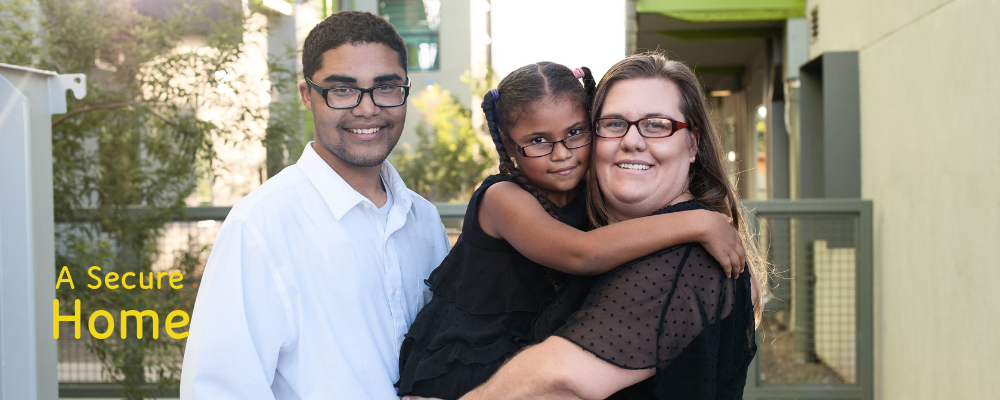 ---
Helping Families, Changing Lives
---
A New Leaf's La Mesita Family Homeless Shelter is a 16-unit family shelter that provides a broad array of services to help homeless families with minor aged children to become self-reliant.
It is the only shelter in the East Valley that allows parents to bring their children with them, a critically needed resource for families in crisis.
To access The Family Housing Hub, call 602-595-8700. Families will discuss shelter needs and be placed on the service priority list for shelter services.
---
Providing a Helping Hand to Local Families in Need
---
The La Mesita Family Homeless Shelter serves approximately 250 adults and children annually and is reserved for families screened and referred by the Family Housing Hub, Maricopa County's Coordinated Entry System specifically for families. 
Families can stay up to 120 days in 1 or 2 bedroom apartments with basic needs provided upon entry including food, clothing, hygiene and household items.
---
Services from Our Hearts to Yours
---
The La Mesita Family Homeless Shelter delivers comprehensive services meant to assist families with becoming stable and secure in their housing and basic needs. Services include
Temporary Emergency Housing

Families stay up to 120 days and are provided with basic needs.

Case Management

Each family develops a plan to become self-sustaining.

Onsite Resident Services

Workforce development, financial literacy classes, after school program, assistance accessing healthcare, legal aid, and many more.

Permanent Housing

Housing needs are addressed by the Housing Stability Resource Coordinator in collaboration with the case manager during the families' stay.
---
29 Years and Counting
---
The La Mesita Family Homeless Shelter was established in 1991 and joined A New Leaf in July 1998. The current La Mesita Shelter, as a part of the La Mesita Community Campus, opened April 2015.
---
Location
---
---
Contact Information
---
Corie Billingsley
Campus Program Manager
Michelle Alberti
Program Director
(480) 964-0683 x 4702