Family & Community Resources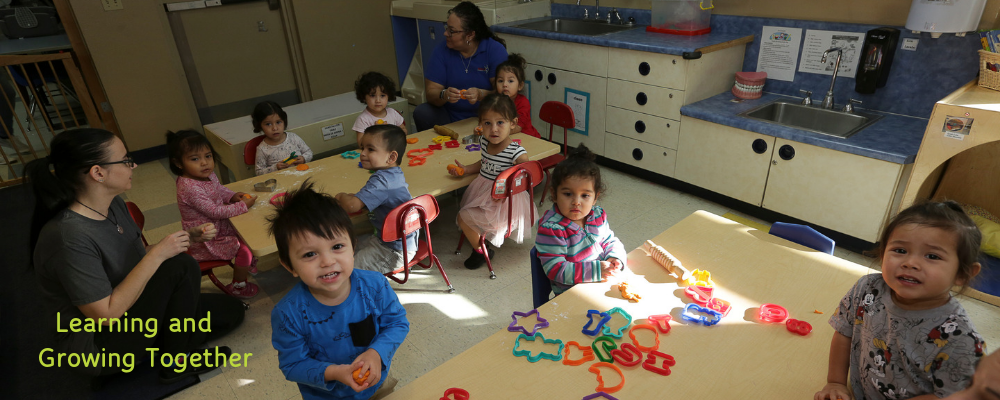 ---
Resources to Utilize
---
A New Leaf – Find extensive services and programs across the Greater Phoenix area. 
​
Find Help Phoenix – Find free and almost free services in Maricopa County.   
​
First Things First - First Things First partners with families and communities to support the healthy development of young children. 
​
Arizona Department of Health Services/Child Care Licensure - Find licensing and certification information about child care, behavioral health, assisted living, foster home inspections, long-term care facilities, hearing aid dispensing, and more.  
​
Child Care Resource and Referral (CCR&R) - Provides consumer education, information and resources to families, providers, and the community about child care. Services are available at no cost.  
1–800–308–9000
Arizona Department of Economic Security (DES) - DES works with families, community organizations, advocates and state and federal partners to realize the collective vision that every child, adult, and family in the state of Arizona will be safe and economically secure. DES oversees the Arizona child care subsidy.
(602) 252-4045
Children's Action Alliance - A non-profit, non-partisan organization dedicated to promoting the well-being of all of Arizona's children and their families through research and policy development. 
(602) 266-0707
Diaper Bank of Central Arizona - The Diaper Bank of Central Arizona provides diapers to partner agencies that work with people in need. The agency has agreed to provide an emergency supply of diapers to those in immediate need.
(602) 759-5499
Child Crisis Center - Child Crisis Arizona's mission is to provide Arizona's children a safe environment, free from abuse and neglect, by creating strong and successful families. Call for resources and workshops.
(480) 969-2308  
Arizona Child Abuse Hotline - To report suspected child abuse, neglect, exploitation or abandonment call the toll free Arizona Child Abuse Hotline at 1-888-SOS-CHILD
1-(888)-767-2445
​
Arizona Department of Child Safety - The Arizona Department of Child Safety is a human service organization dedicated to achieving safety, well-being and permanency.  
​(480) 247-8560
Birth to Five Helpline - The Birth to Five Helpline is a free service open to all families with young children looking for the latest child development information from experts in the field. The Fussy Baby program is a component of the Birth to Five Helpline and provides support for parents who are concerned about their baby's temperament or behavior during the first year of life.  
877-705-KIDS (5437) 
​
Southwest Human Development Good Fit Counseling Services - Parenting today can feel overwhelming. With so much information available, how do you know if you are doing the "right" thing for your child? How do you know when normal behavior becomes problem behavior?  
(602) 266-5979
​
Maricopa County Department of Public Health Immunization Schedule - The Centers for Disease Control and Prevention's recommended vaccine schedule has been in use for 50 years. A child vaccinated by the CDC's tried, tested and true vaccine schedule will have immunity to over 14 diseases by the age of two. 
http://www.maricopa.gov/publichealth/services/immunizations/child/vaccines.aspx
ZEROTOTHREE – The skills and behaviors you can expect from your baby at every stage from birth to 3.  
HealthyChildren – More on developmental stages from the American Academy of Pediatrics
Centers for Disease Control - Developmental milestones checklists from the Centers for Disease Control and Prevention
​
PBS - A child development tracker for insights on the stages of growth, from PBS Parents.
---
Research
---
The HighScope Perry Preschool Study - A randomized control trial, showed the long-term benefits of high-quality preschool for children from disadvantaged backgrounds, including higher graduation rates, fewer teen pregnancies, higher median income, less dependence on government services and more. http://www.highscope.org/Content.asp?ContentId=219
Landmark studies of the Chicago Child-Parent Center Program - An established early childhood intervention for low-income children in public schools, has shown better long-term educational and social outcomes – higher rate of high school completion, more years of education completed, and lower rates of juvenile arrest, violent arrest and school dropout. http://clstudy.org/Ch2/Index.html
The Abecedarian Project - Another groundbreaking research study, demonstrated the positive, long-term effects of high-quality early care and education, including being four times more likely to graduate from college. http://abc.fpg.unc.edu.
Anne E. Casey Kids Count - Kids Count is the premier source for data on child and family well-being in the United States. Access hundreds of indicators, download data and create reports and graphics on the KIDS COUNT Data Center that support smart decisions about children and families.
www.datecenter.kidscount.org