A New Leaf's Domestic Violence Services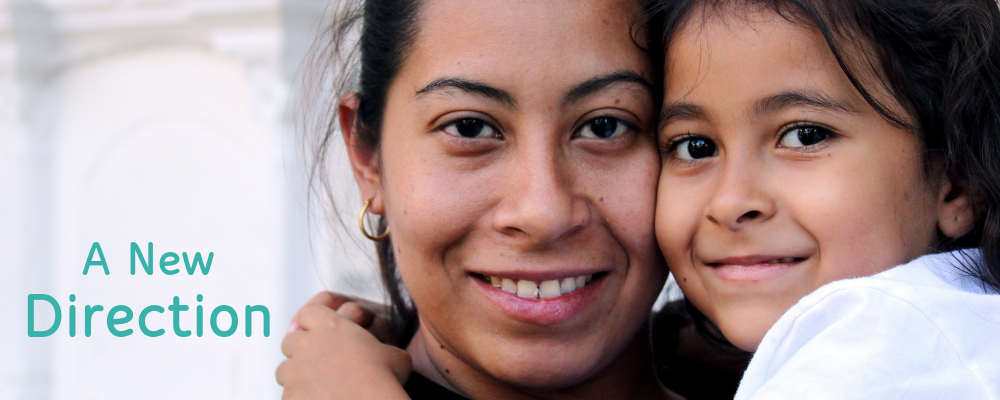 ---
Crisis Intervention
---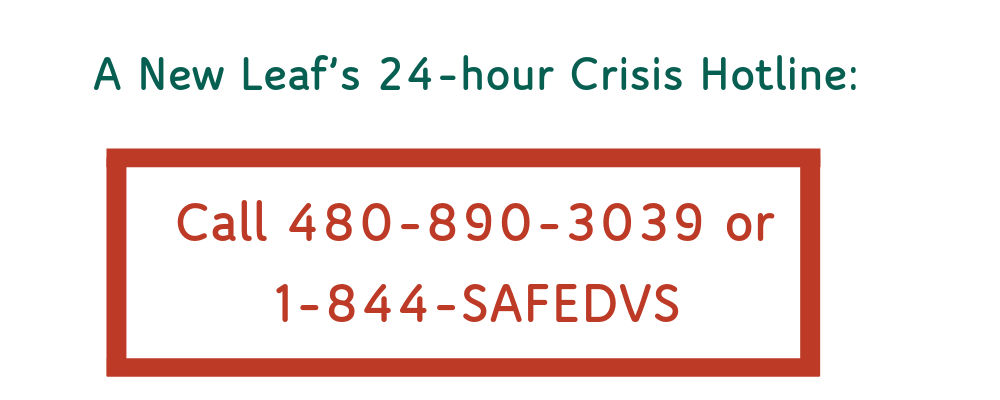 If YOU are in a crisis situation, immediately call A New Leaf's 24-hour Safe Access For Expedited Domestic Violence Services (SAFEDVS) for domestic violence victims in Maricopa County.
Staff refer callers to the appropriate intervention with safety as the number one priority.
To access A New Leaf's 24-hour Crisis Hotline, call 480-890-3039 or 1-844-SAFEDVS.
---
Immediate Safety and Shelter
---
A New Leaf's Autumn House Domestic Violence Shelter provides security and shelter to women, children, and men fleeing abuse.

Faith House Women's Crisis Shelter provides emergency housing and care for women and children fleeing crisis situations.
A New Leaf offers safe temporary housing and support at Autumn House in the East Valley and at Faith House in the West Valley. Both shelters provide up to 120 days of emergency shelter to afford victims and their children the time and resources needed to recover from the trauma they have experienced and get the resources they need to move towards long-term, safe, stable housing.
In addition to safe housing, meals, and basic needs, A New Leaf offers support services which include case management, financial coaching, employment assistance, children's services, life skills development, and referrals for additional assistance. 
DVSTOP provides short-term emergency placement at a confidential location to domestic violence victims and their children when Maricopa County domestic violence shelters are full. 
For more information about this service, please call 480-890-3039 or 1-844-SAFEDVS.
---
Legal Assistance
---
A New Leaf's Domestic Violence Court Advocacy Program provides individuals suffering from domestic violence crimes with support services and court advocacy.
A New Leaf's Domestic Violence Court Advocacy Program provides assistance with navigating the legal system, helping victims obtain: Orders of Protection, Injunctions of Harassment, information regarding cases of unwanted contact, and stalking or other threats.
Court Advocates are bilingual in Spanish and English and provide assistance in person or over the phone. Advocates will also accompany individuals to court hearings for support.
To access services, please contact:
Glendale City Court
5711 W. Glendale Ave
Glendale, AZ 85301
(623) 930-2004
Protective Order Center
Northeast Regional Court Center
18380 N. 40th St, Phoenix, AZ 85032
(602) 372-7605
---
Real People. Real Lives.
---
The most dangerous time in a domestic violence victim's life is when they make the difficult decision to leave. A New Leaf recognizes that this decision takes bravery and determination.
The collective goal of A New Leaf's Domestic Violence Services is to provide immediate safety followed by the support and resources needed for women, men, and children to break the cycle of abuse.
We strive to help as many victims as possible become SURVIVORS.