domestic violence services
healing-centered services for you

DOMESTIC VIOLENCE SHELTERS
COURT ADVOCACY AND SERVICES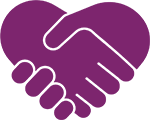 SEXUAL VIOLENCE SUPPORT SERVICES
Domestic violence has impacted thousands of women, children, and men across Arizona. This heart-breaking community challenge effects our neighbors, our friends, and our family members. A New Leaf believes that every survivor of domestic violence deserves the chance to find safety, achieve independence, and pursue healing.
If you, or a loved one, are experiencing violence of any kind, please reach out for assistance. Our dedicated staff members are at the ready to help you take your next step towards safety.
Through shelter, legal advocacy, and comprehensive support services, A New Leaf works to provide any survivor of domestic violence with the choice and ability to safely leave.
A New Leaf's Maricopa County Domestic Violence Hotline answers calls 24 hours a day, 7 days a week – A New Leaf guarantees there will always be a dedicated staff member to pick up the phone in a time of crisis. Call (480) 890-3039 or 1-844-SAFEDVS. For survivors of sexual violence, A New Leaf offers a 24-hour helpline at (480) 733-3028 to connect survivors to services.
24-Hour Domestic Violence Hotline
When someone calls A New Leaf's Domestic Violence Hotline, we immediately assess the situation to determine which resources would best help the caller, depending on their level of danger.
24-Hour Sexual Violence Services Helpline
A New Leaf's Sexual Violence Services Helpline connects callers to survivor-driven, and healing-centered services. We welcome all genders, sexual orientations, and expressions.
A New Leaf's Domestic Violence Shelters are safe places for survivors of domestic violence and/or sexual assault. These shelters are dedicated to helping survivors find safety, stability, and independence after leaving an abusive partner.
The Community Alliance Against Family Abuse (CAAFA) offers residents of Apache Junction and surrounding areas emergency shelter, support groups, legal advocacy, community education, and more.
Autumn House Domestic Violence Shelter offers a secure home to survivors fleeing abuse in the East Valley, providing all the necessary resources and services. Pet friendly shelter.
Faith House Crisis Shelter is a safe haven for survivors in the West Valley escaping domestic violence, recovering from sexual assault, or homelessness.
DVSTOP is a critical overflow program that provides survivors at a high risk of danger with immediate safe refuge in a temporary location, even if shelters are full.
court advocacy and additional services
A New Leaf's Court Advocacy Program provides assistance with navigating the legal system, helping survivors obtain the various legal protections they need to maintain long-term safety. A New Leaf also offers additional services to support survivors in their journey towards long-term safety.
Court Advocacy provides survivors with the emotional support and guidance they need to apply for an order of protection, doing away with the fear and uncertainty of the legal process.
A New Leaf's DVHEART uses a trauma informed approach to assist children and parents exposed to domestic violence, helping them to heal and improve their lives. A New Leaf offers, survivor centered, trauma-informed services designed to meet the specific needs of those who have experienced past and present sexual violence. For survivors of sexual violence, A New Leaf offers a 24-hour helpline at
(480) 733-3028
to connect survivors to services.
The REACH Center for Survivors of Sexual Violence and 24-HR Helpline
The REACH Center addresses the unique, short- and long-term emotional safety and healing needs of those who have experienced sexual violence in the past and/or present. Services are survivor-driven, and healing-centered, providing individualized support and empowerment all survivors.
Victoria suffered a serious head injury several years ago that has left her struggling to remember much of her life. While she does not remember much, she does know that this injury was not an accident. Victoria was attacked by her husband during an argument when he hit her in the head with a solid wooden table.
Meet Lonique, a victim of domestic violence, she ended up homeless with three young children. Thanks to supporters like you, they now have a safe, stable home. Lonique knows that Faith House saved her family, and her life.
I have been in the RISE support group since the beginning, and it has been very impactful for me to be here. I have met incredible people who are just like me, and taking the same journey as I am. They have all been so supportive of everyone in the group and make sure...
download the fact sheet for this department
explore all of A New Leaf's services