Donation Drives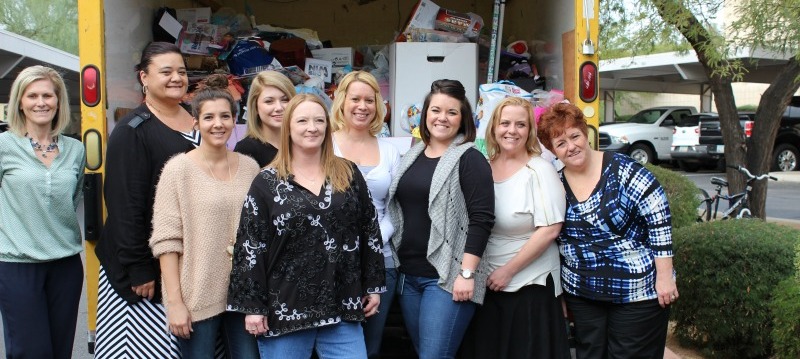 Donation Drives are critical to A New Leaf shelters. They provide the most essential needs for the children, individuals and families residing in A New Leaf's programs.
CURRENT DRIVE: Back to School Supplies
School is right around the corner! We are collecting and distributing back to school supplies to children and families who face financial struggles and are served by A New Leaf's programs. Consider holding a back to school drive at your workplace, at church, or among your family members and friends. We are so grateful for donations of back to school items like backpacks, notebooks, crayons, markers, pens and pencils, or anything else you can think a child might need as the school year starts. School is just weeks away, so please call us today to arrange for your donation. Our Donation Center phone number is 480-464-4648.  
Workplace Donation Drives
You can hold a donation drive at your office or in your business. The donations help the individuals and families in A New Leaf's programs start their journey to independence. You can collect any NEW item, from kitchenware, appliances, linens, non-perishable food, toiletries, and the list goes on. If you have questions or need help brainstorming ideas for promoting the donation drive, please call 480-464-4648.
Getting Started
Choose a drive below that works best for you:
Official Drives
Drop-Off Hours
Between 9:00 a.m. and 4:00 p.m. Monday through Friday
Locations
East Valley: A New Leaf Volunteer and Donation Center, 2245 W. Ella Street, Building A, Mesa, AZ 85201
West Valley: Riverboat Acres/Bingo, 18300 W. Bell Road, Surprise
Questions: Call A New Leaf's Philanthropy Office at 480-464-4648
THANK YOU - THANK YOU - THANK YOU