Thanks to generous donors, dedicated volunteers, and a community willing to help those in need, A New Leaf delivered life-changing support to survivors of domestic violence, families facing homelessness, and so many others. It is only thank to you that any of this incredible impact is possible. 
Your contributions helped thousands of families and individuals overcome the challenges of homelessness, domestic violence, and so many other crisis situations. Thanks to you, they were not alone when they needed help most. You were there to lift them up and provide the resources they needed for a fresh start. See some of your impact below:
Your support changed the lives of 24,343 people last year!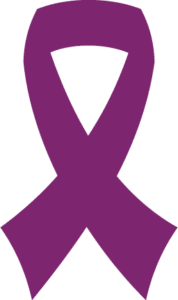 people escaped domestic violence

people recovered from homelessness

people improved their health
people improved their finances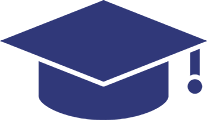 people improved their education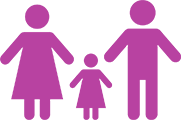 families received support services
foster families were created
All of this amazing work is only possible thanks to the compassion and support of people like you. Please never underestimate the power that you have to transform your local community. Together we can make meaningful progress in working to end homelessness, domestic violence, and so many other community challenges.
Your community will face many challenges in 2023, and your support will be needed. Stay engaged and continue to do all of the incredible things you do. Donate, volunteer, and help your neighbors. It all matters.

Joe Dulin
Chief Philanthropy Officer
A New Leaf

Giving every survivor of domestic violence the choice and ability to leave an abusive situation safely
"If people like you hadn't given your support to shelters like A New Leaf's Autumn House, I might not be alive. I may have died. But I'm alive today thanks to you." – Asta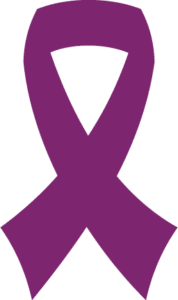 people escaped domestic violence
calls answered by DV hotline
Domestic violence has impacted thousands of women, children, and men across Arizona. This heart-breaking community challenge effects our neighbors, our friends, and our family members. We believe that every survivor of domestic violence deserves the chance to find safety, achieve independence, and pursue healing.
If you know someone experiencing domestic violence of any kind, please reach out for assistance. Our dedicated staff members are at the ready to help them take their next step towards safety.
Your donations provide life-saving resources, like shelter and court advocacy, making it possible for survivors like Asta to leave an abusive situation.

Giving safety and shelter to those facing homelessness, making housing more affordable, and helping promote home ownership
"Before I got here, I didn't know what my future held. I honestly didn't think I had a future. This place gave me a second chance, and I'll pay it forward for the rest of my life." – Carlos

people given a safe place to call home
nights of shelter for those in need
Rising living costs, unaffordable housing, and unemployment have put countless households on the brink of homelessness. Many families and individuals are only a paycheck away from losing their home. We believe that no one should have to face homelessness alone. 
Making sure that a variety of resources are available to prevent homelessness, and to assist those recovering from homelessness, is critical. Every household has different housing challenges, and A New Leaf offers programs across the Valley to help.
Thanks to you, people like Carlos received emergency shelter, basic needs, and affordable housing. Through these resources, we ensure no one faces homelessness alone.
Making quality healthcare accessible to all households, regardless of their ability to pay
"Our daughter was struggling to communicate her emotions for years. Thanks to her therapist at A New Leaf, I feel like we understand her for the first time. I am so thankful." – Michael

people given health services
It is increasingly difficult for families and individuals across Arizona to access quality medical and behavioral health resources. Without readily available help, many of these families, children, and adults will go without the health and wellness care they need to stay healthy.
Making sure that healthcare is easily accessible is critical to a healthy community. With clinics and offices across the Valley to assist those most in need, A New Leaf is working to help all households improve their health.
Your support makes it possible for people like Michael and his family to receive essential behavioral health and medical services. This makes our community healthier, and happier.
Helping households secure employment, achieve financial stability, and get ahead
"I lived paycheck to paycheck for years, always struggling to get by. A New Leaf trained me for a job at a major bank and now I can pay my bills each month with ease. This has truly been life-changing!"
– Richard

people improved their finances
Families and individuals across the Valley are struggling to keep up with rising living costs. It is often the case that the loss of a job, a medical crisis, or another unexpected financial burden can put these households at risk of homelessness and financial ruin.
Every household will face financial challenges that require a unique solution, which is why A New Leaf offers a variety of support services. By ensuring that every client can improve their employment, budgeting, and savings – we promote financial stability.
Thanks to you, people like Richard were able to obtain employment, avoid eviction, achieve financial stability, and even pursue their dreams of starting a business.

Making education accessible and affordable for all households
"I wanted Jeffrey to start learning his numbers, letters, and social skills, before he started school. A New Leaf has been an incredible place for him to learn and grow." – Dean, father of Jeffrey

people improved their education
Countless families and individuals across the Valley face immense obstacles in education, from early childhood education to college. These challenges often follow these individuals throughout their life, impacting their participation in college, their career choices, and more. 
We believe in helping those seeking to further their education, no matter their age or current level of attainment. This means making access to education a priority for children, youth, adults, and elders.
Thanks to you, children like Jeffrey received the services they needed to get ahead in school, and adults got the education they needed to succeed in the workplace.
Helping families improve their relationships and establish healthy family dynamics
"The counseling we got after experiencing homelessness, and having our children temporarily taken by DCS helped us heal. I am so thankful we got the help we needed." – Oscar

people improved family dynamics
Crisis situations can tear at the social fabric of a family. Unexpected financial burdens, such as the loss of a job, a medical emergency, or another crisis, can create unhealthy family relationships. A New Leaf believes that no family should have to face these challenges alone. 
With family support, families can recover from the trauma they have experienced, and work to avoid crisis in the future. Ensuring that households are able to seek assistance quickly after a traumatic event helps ensure healing occurs promptly and healthily.
Thanks to you, families like Oscar's can receive the critical counseling and support services they need to heal from their trauma.
Providing foster children with stable, loving homes by licensing compassionate foster parents
"I've truly found my family through A New Leaf. Fostering and adopting these children has given so much depth and meaning to my life. I wouldn't change a thing."- Kim

foster children given a home
community foster programs
Foster children face unique challenges that often have dramatic effects on their lives. Without a stable, healthy home, these children face lifelong struggles in school, relationships and the workplace. There are thousands of youth in the foster care system with an urgent need for loving homes to open their hearts.
By ensuring that foster parents have the licensing, confidence, and resources they need to care for a child from the foster system, A New Leaf is creating happy homes for countless children in Arizona.
Thanks to you, foster children across the Valley are finding loving homes with caring foster parents like Kim.