September 2023 Newsletter
First and foremost, I want to express my heartfelt gratitude for your unwavering support of A New Leaf. Your generosity continues to be the driving force behind our mission to make a difference in the lives of those we serve. People like you give me hope that a brighter future is just around the corner, for everyone in our community.
I'm happy to report that your support is transforming our community – RIGHT NOW! Thanks to supporters like you, A New Leaf opened a new shelter this summer, the West Valley Housing Assistance Center. This transformative program is already making waves in our community, providing vital assistance to hundreds of families in the West Valley. It's a testament to the tangible impact we can achieve when we come together with a shared vision of ending homelessness.
But there's even more exciting developments to come. A New Leaf is committed to expanding our housing programs for families, veterans, and seniors experiencing homelessness. The urgent need for these resources in our community drives us to work tirelessly (thanks to your support!), ensuring that everyone has a safe place to call home. More updates to come on this in the next few months!
As we witness the unfortunate rise in homelessness across the Valley, your continued support is crucial. Together, we can provide safe shelter to families in need. I invite you to explore how you can contribute by volunteering, serving a meal in a shelter, or organizing a donation drive this fall. We even just launched our new monthly giving program called The Family Futures Fund that I welcome you to join.
Lastly, mark your calendars for September 29th when A New Leaf will host our second annual With One Voice Luncheon. This event, benefitting survivors of domestic violence, will unite hundreds of powerful community advocates. Together, we will raise our voices to call for an end to domestic violence, further reinforcing the strength of our community.
Once again, thank you for your unwavering commitment to helping your neighbors. Your kindness and generosity creates meaningful change and helps to build a brighter future for those we serve.

Joe Dulin
Chief Philanthropy Officer
A New Leaf
Click Below to See Exciting News!
YOU GAVE SHIRLEY AND HER GRAND CHILDREN A HOME
VOLUNTEER UPDATES AND OPPORTUNITIES
DONATION CENTER UPDATES AND URGENT NEEDS
FREE LUNCH AND LEARN EVENT ON ESTATE PLANNING
COMMUNITY PARTNER NEWS: DISCOVER CHANGES LIVES
EVENT NEWS: WITH ONE VOICE 2023 LUNCHEON THIS MONTH!
September 2023 Impact News: See how you gave Shirley and her grandchildren a safe home!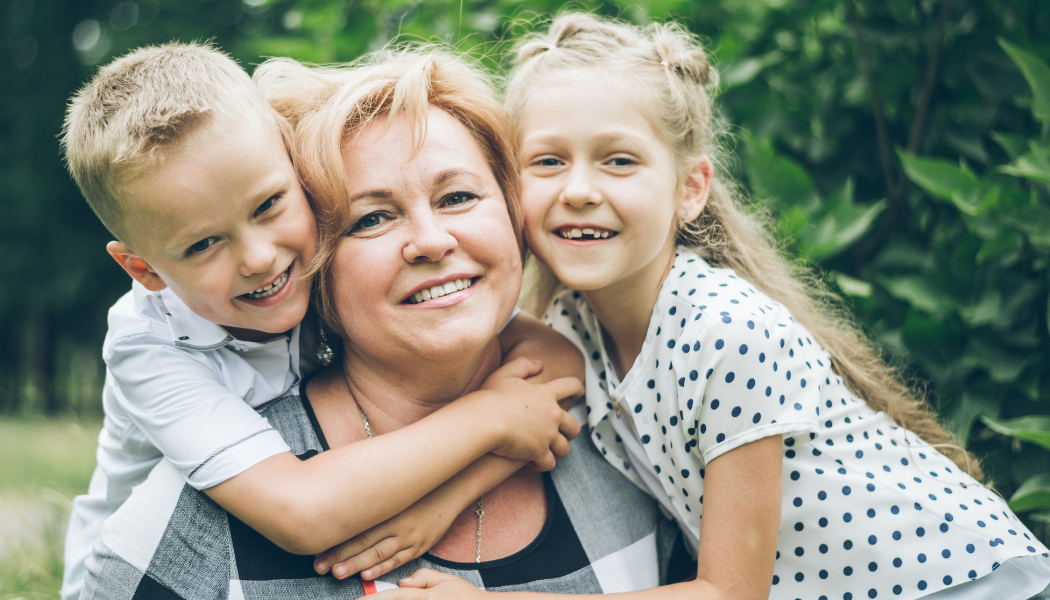 Shirley had just taken custody of her grandchildren after her daughter fell into addiction. She wanted to give them a stable home, but was on a fixed income and with two extra mouths to feed, she struggled to keep up with bills. You gave her family home when they needed it most!
Shirley was in her late 60's when her daughter fell into a spiral of opiate addiction. After only a few months, it became clear that Shirley would need to take custody of her daughter's two children until her daughter got sober. She desperately wanted her grandchildren to have a safe, stable home.
"I'm embarrassed to say that I wasn't prepared. I'm disabled now, so I was living mostly on social security and I just couldn't make that work for myself and two children. Most months it came down to whether I would pay rent, or feed my grandbabies. After I came up short on rent a few months in a row, they evicted me." 
One night when Shirley came home, she tried her key and found that the locks had been changed. That night, Shirley and her grandchildren slept in her van. The next morning Shirley knew this had turned into a real crisis situation for her family and decided to reach out for help.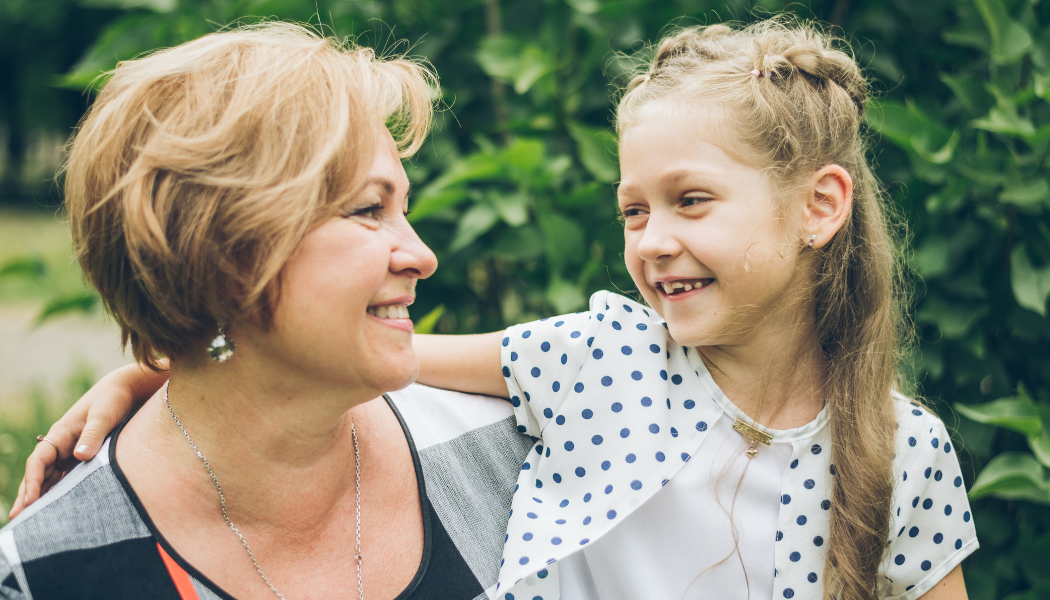 "I looked for somewhere a family could go for help, and I found A New Leaf. I saw they had a West Valley Housing Assistance Center a few minutes from my home and I drove right over after dropping the kids off at school that morning. I couldn't be more thankful that I did." 
Shirley worked with A New Leaf's staff to submit an application for affordable housing, and was also able to start intake at a local shelter for families. By the time Shirley left to pick up her grandchildren from school, she had completed her intake and had a private housing unit waiting for her. 
"The folks at A New Leaf made me feel heard and supported for the first time since this had started. I hadn't talked to anyone about losing my daughter to drugs, about not being able to provide for my grandbabies – none of it. Getting that out in the open made me feel free for the first time in months."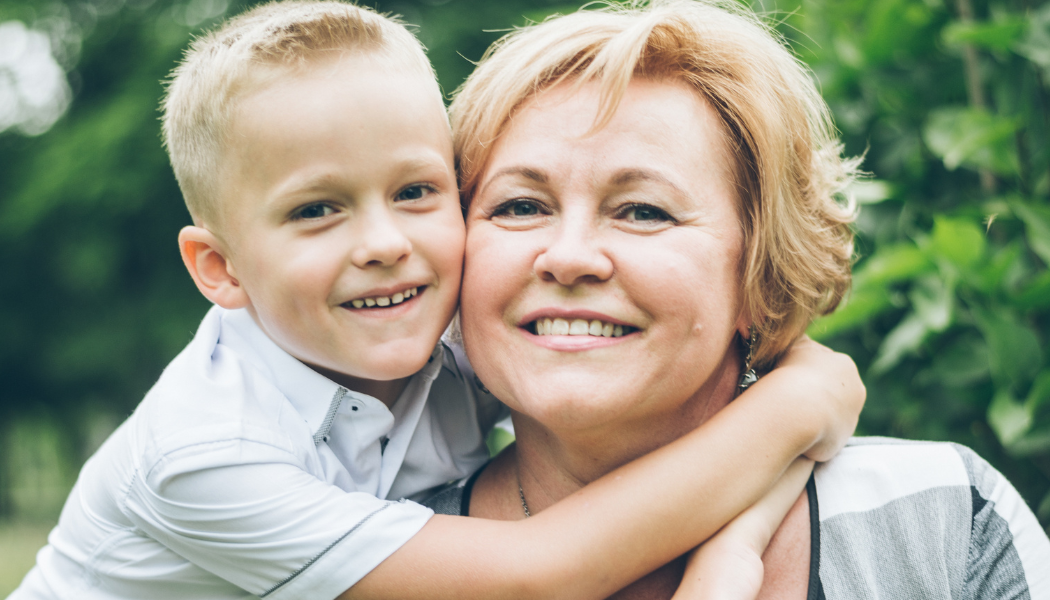 "That's not even mentioning that in just one day, I was able to solve an issue that had been torturing my family for months. I finally knew that we had a safe place to sleep that night, and that no one would try to kick us out. What a relief that was."
After 3 months in the family shelter, Shirley's application for an affordable housing unit was accepted and she moved in with her grandchildren. Her rent would be permanently set at 40% of her social security income, guaranteeing that she would always be able to pay her bills, and still afford groceries for her grand children. 
"I had been fighting a losing battle for months, when all I had to do was ask for help. I thought I had to save my grandbabies all by myself, but who knew there were all these resources out there! The folks at A New Leaf changed my life, there's no other way to say it."
Tanner Swanson
Communications Manager
A New Leaf
September 2023 Volunteer News: Serve Meals in Shelters Near You!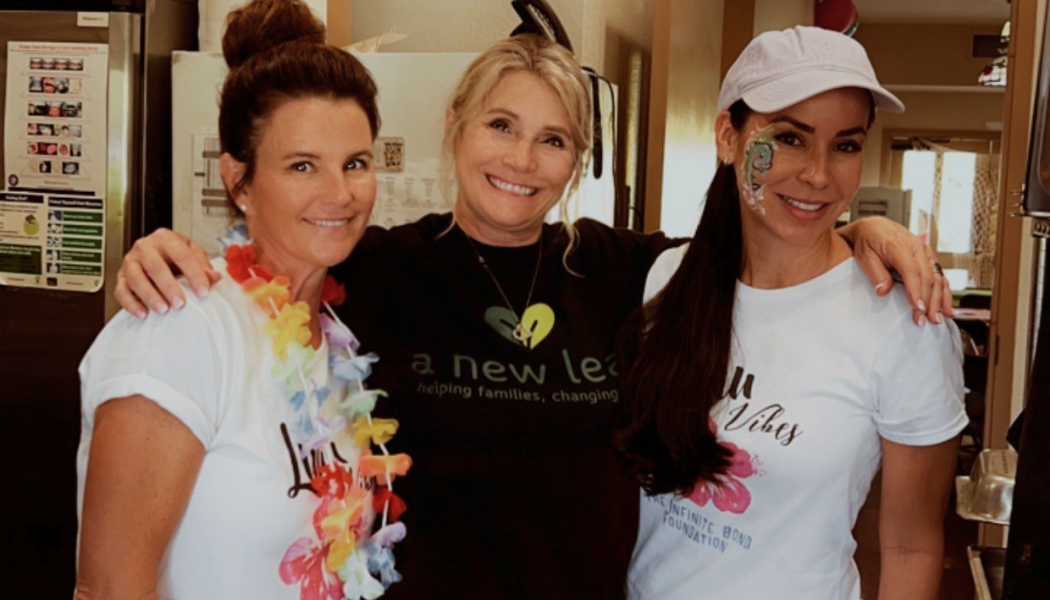 Hats off to the Infinite Bond Foundation for their heartwarming gesture at A New Leaf's Faith House Domestic Violence Shelter! They organized an amazing back-to-school drive, ensuring every child received a fresh backpack loaded with supplies.
In a world often filled with challenges, acts of kindness shine brightly, reminding us of the incredible impact we can have on each other's lives. A recent event at A New Leaf's Faith House Domestic Violence Shelter exemplified this, as the Infinite Bond Foundation stepped up to create a day of joy, hope, and excitement.
The Infinite Bond Foundation, a dedicated group committed to making a difference in our community, organized a heartwarming back-to-school drive that left a lasting impression on everyone involved. Their mission: to ensure that every child at Faith House started the new school year with a fresh backpack filled to the brim with essential supplies.
But the day wasn't just about backpacks and school supplies. It was about creating lasting memories and filling young hearts with joy. The event was a full day of fun, complete with face painting, a waterslide, delicious lunches, and so much more. We are deeply thankful to everyone involved in this effort to serve those affected by domestic violence.
Thank you, Infinite Bond Foundation, for being a beacon of hope and for making back-to-school a truly exciting and memorable experience for these children. Your actions remind us all that, indeed, small acts of kindness can lead to profound impacts. With each backpack and smile, we're building a stronger and more compassionate community.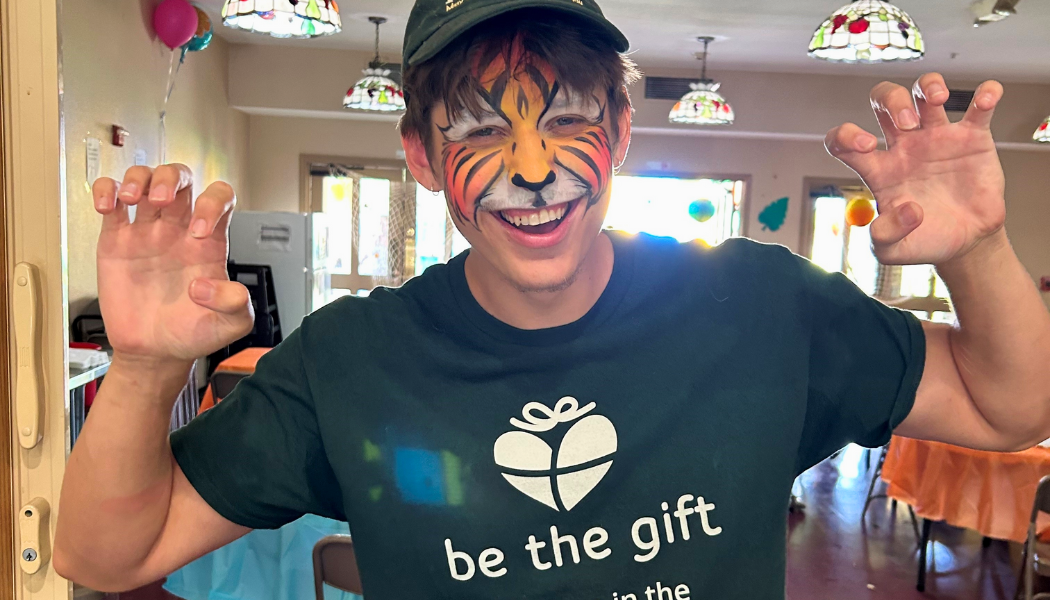 Ongoing Volunteer Opportunities
If you are interested in helping your local community, get involved today! You can start by applying to our urgently needs volunteer opportunities, we are currently recruiting for the following ongoing roles:
• Front Desk Support at shelters and offices
•  Lead Donation Center Volunteers
•  Shelter Support Volunteers
•  Administrative Volunteers
•  Project and Events Chair
We are also looking for groups, churches, corporations, or anyone willing to serve meals in our shelters across the Valley! This is one of the most direct ways to get involved with your community and give back to those in crisis. Providing a meal and serving it to families in A New Leaf's shelters is a powerful experience, and we are happy to work with you to find a convenient date and time.
A New Leaf welcomes anyone interested in serving their community
to join us at one of our many program locations across the Valley. As a volunteer you will be making a direct impact in the lives of families and individuals in crisis. Please submit an application through our website or email us at
Volunteer@turnanewleaf.org
.
Raven Jordan Yosick
Volunteer Program Supervisor
A New Leaf
September 2023 Donation Center News: Hygiene and Household Goods!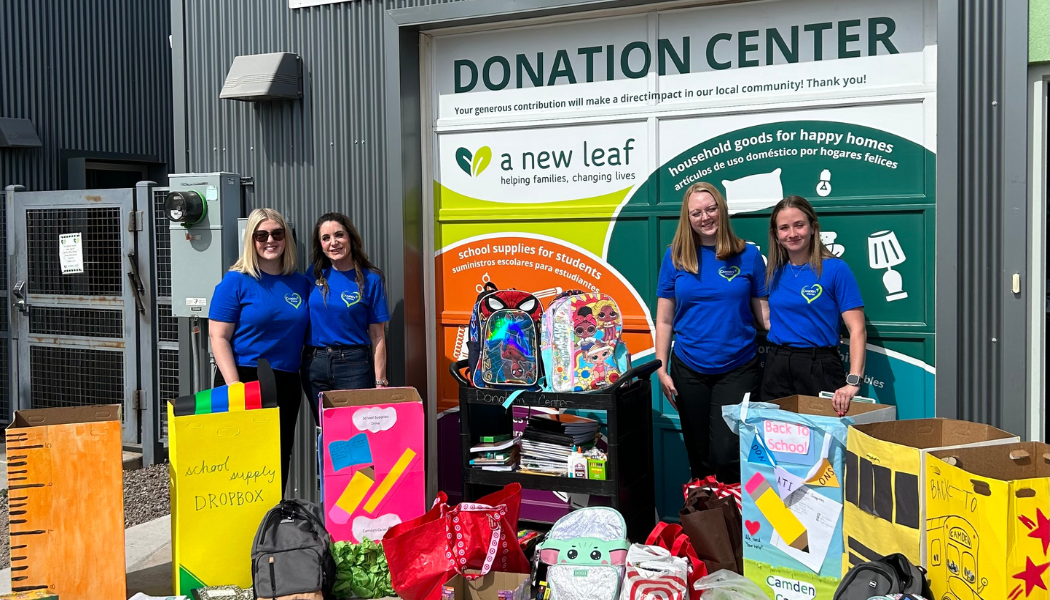 Camden Property Trust continues to show unwavering dedication to our local community. Their heartfelt donation of back-to-school supplies is a shining example of their commitment to preparing every child for a successful school year, no matter their circumstances. Their donation helped wrap up A New Leaf's back to school drive in August, ensuring every child in shelter had the school supplies they needed!
Their generosity goes beyond providing school supplies; it's a powerful message that these kids are seen, valued, and supported as they embark on a new school year. We extend our heartfelt gratitude to Camden for their incredible efforts in making a difference in the lives of these children.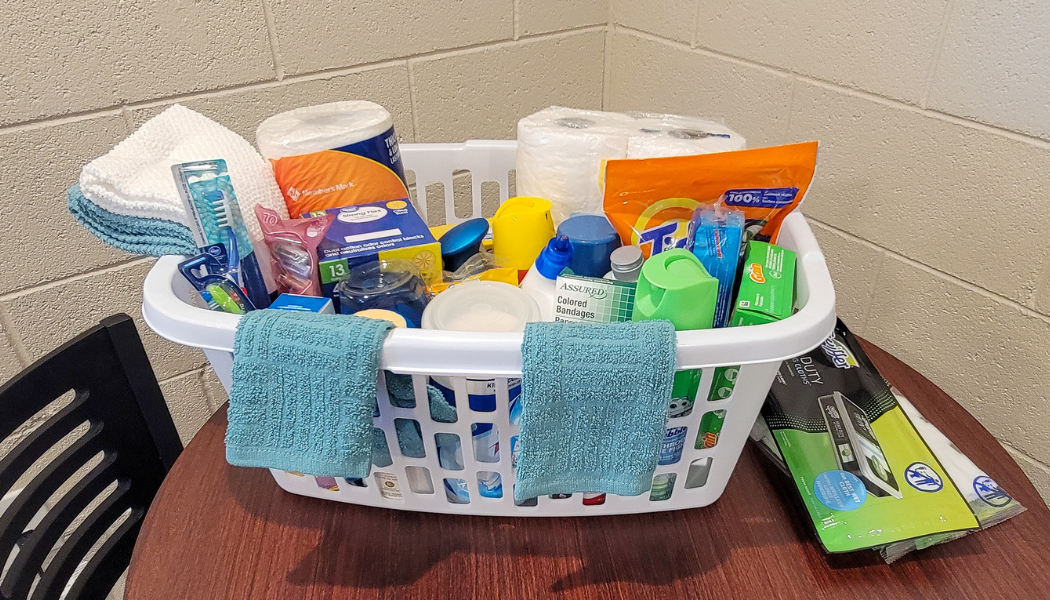 With a surge of families fleeing from homelessness and domestic violence, we need your help to put together baskets of basic household goods. A New Leaf relies on community members like you to help rehome thousands of families every year in the Valley!
You can give the perfect welcome basket to someone moving into a new home after homelessness! Sometimes the hardest part of overcoming homelessness is all the simple things we take for granted. Soap, deodorant, shaving supplies, cleaning wipes, and so much more can really add up! This month, our staff have seen a shortage of hygiene products and basic household goods like:
men's & women's deodorant

men's shaving cream

men's razors

toothpaste

men's & women's body wash

lotion

multi-purpose cleaners

window cleaner

dish detergent

bathroom cleaner

antibacterial wipes
Show kindness for a family in crisis, by helping A New Leaf put together welcome home baskets. These simple supplies can instantly make a family feel at home, while making sure they have everything they need to provide for their children. Make a small donation of these urgently needed items and you will be changing someone's life forever. Thank you! 
Sharma Glenn
Donation Center & Contributions Supervisor
A New Leaf
September 2023 Donor News:
Free Estate Planning Luncheon!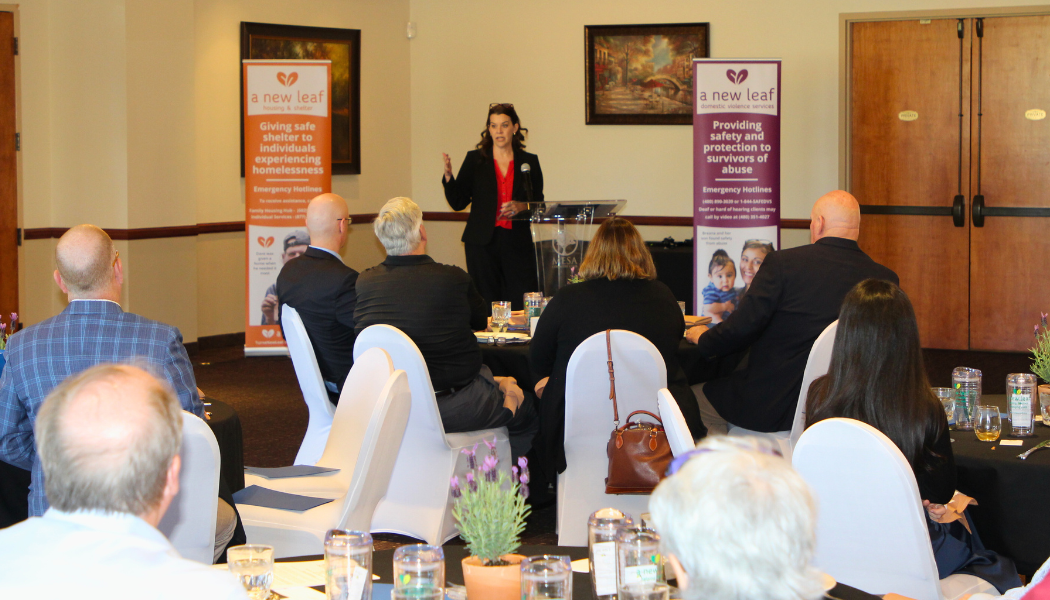 A New Leaf's Professional Advisors Council to host
free estate planning luncheon!
Don't have an estate plan? Don't worry, the state of Arizona has created one for you! But if you'd rather make your own decisions about how your assets will be distributed after your lifetime, then you don't want to miss A New Leaf's upcoming Lunch & Learn program.
Maybe you have a plan but it was drafted years ago, or there have been changes in your life that might require an update. Here's your chance to hear from four area professionals in estate, tax, and charitable planning! Connect directly with these experts and ask them your questions.
Tuesday, October 24, 2023
11:30 AM – 1:30 PM
Mesa Country Club
660 West Fairway Drive
Mesa, AZ 85201
Free registration!
You may attend at no cost.
Our incredible speakers include: Trevor S. Whiting, JD, LLM, MBA, Dana Whiting Law | Todd W. Skinner, CPA, Skinner Clouse Group | Darren L. Richardson, JD, Eastman Estate Planning PLLC | Tiffany T. House, CAP®, CEPA, FCEP, Tax, Estate, and Charitable Strategist
This event is offered free of charge to supporters of A New Leaf. Space is limited, and advance registration is required. Please register no later than October 18th. For more information, contact Brad Harris, Senior Director of Estate and Gift Planning, at (602) 320-1185 or email bharris@turnanewleaf.org.
Brad Harris
Senior Director of Estate and Gift Planning
A New Leaf
September 2023 Community Partner News:
Discover Promotes Brighter Futures!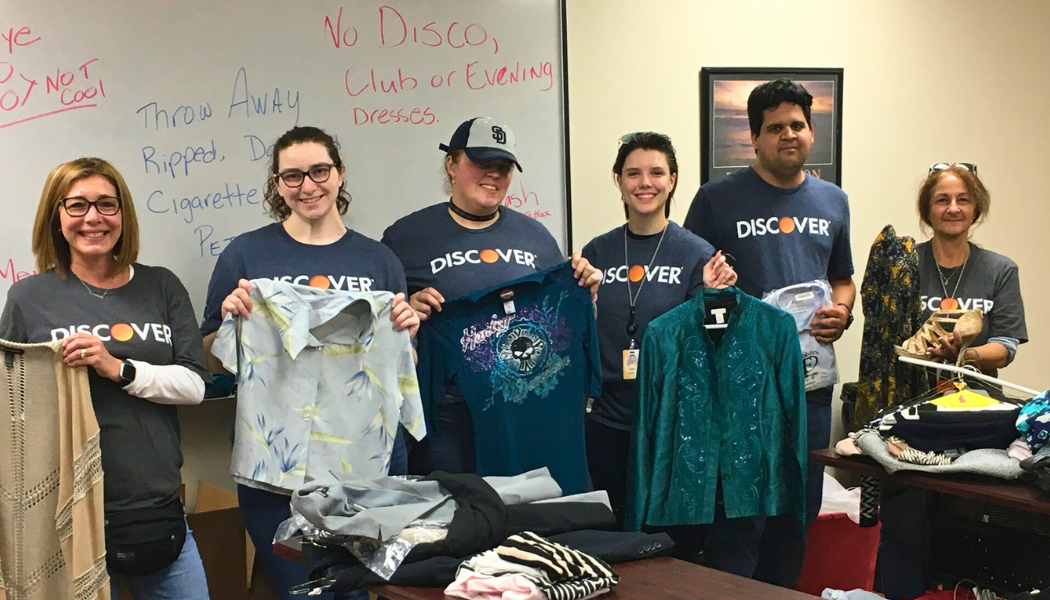 Discover employees helping to organize a massive donation of business clothing for men and women recovering from homelessness. Discover has partnered with A New Leaf many times to help families and individuals to improve their financial stability!
Over the past 15 years, Discover has contributed nearly $275,000 to A New Leaf, a cumulative contribution that has had a profound impact on our shared local community. Their support is nothing short of remarkable, ensuring that adults and children have access to safe shelter, basic needs, and wrap-around support services. These services are vital in helping individuals and families overcome challenges such as homelessness, domestic violence, poverty, and more.
But Discover's involvement goes beyond financial support, they get directly involved. Volunteerism is a core value at Discover, and their employees have rolled up their sleeves to actively engage in many of A New Leaf's programs. From helping to organize donation drives for urgently needs goods, to conducting interview seminars for those looking for work, and so much more! Their employees generously give their time and talents to those who need it most.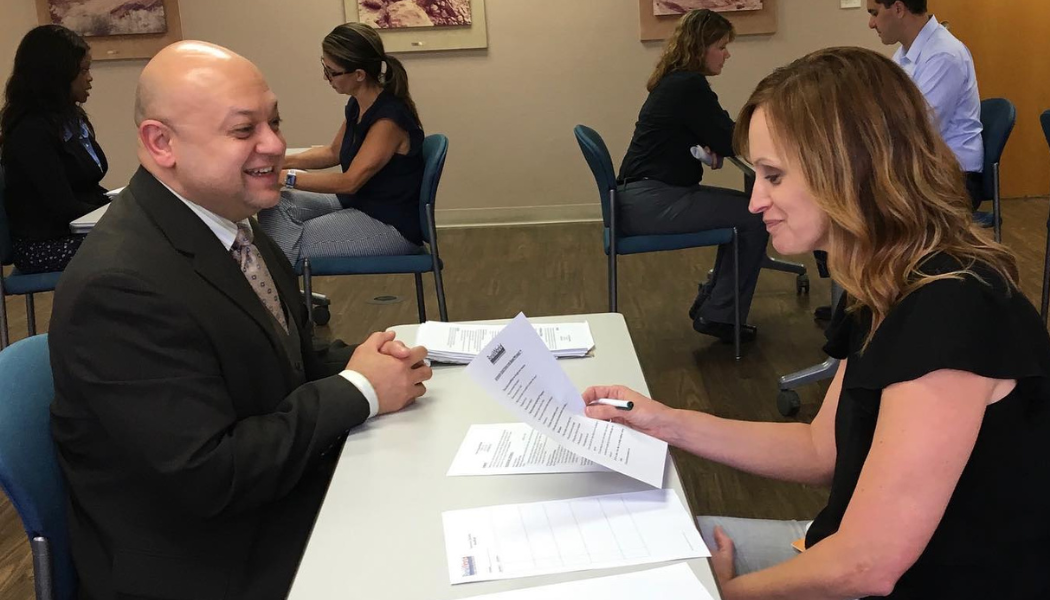 Discover's partnership is a testament to the incredible impact that can be achieved when organizations share a vision of creating a better world. Their dedication to financial education, economic empowerment, and community service aligns seamlessly with A New Leaf's mission of helping families, changing lives. Together, we are creating real change in communities across the Greater Phoenix area.
We extend our deepest gratitude to Discover for their unwavering support. Their shared commitment to making a meaningful difference in the lives of those we serve is commendable. Through this generosity, we are providing immediate assistance to those in crisis, while also sowing the seeds for a brighter, more secure future for individuals and families in our community.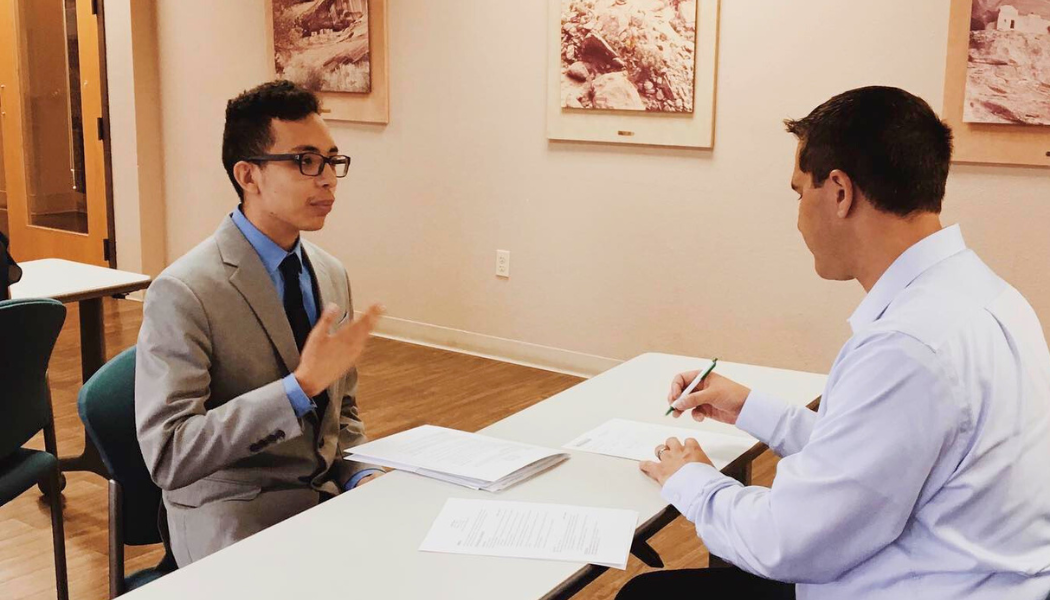 Discover employees participating in mock interviews for people seeking to find employment in the banking industry. A New Leaf has partnered with Discover several times to help low-income households find more gainful employment! 
Partnerships like the one we share with Discover are vital to A New Leaf's mission. They play a pivotal role in serving our community effectively and driving lasting change. Their robust support, both financially and through volunteer efforts, sets an inspiring example of an ideal partner. With partners like Discover, we continue to build a resilient, compassionate community, offering everyone the chance to embrace a brighter future.
A New Leaf is grateful to Discover and is dedicated to working with community partners to help families experiencing homelessness, domestic violence, and poverty. For more information on how to get involved, please contact Laura Bode, Director of Community Engagement, by clicking below:
Laura Bode
Director of Community Engagement
A New Leaf
September 2023 Event News: With One Voice Luncheon on September 29th!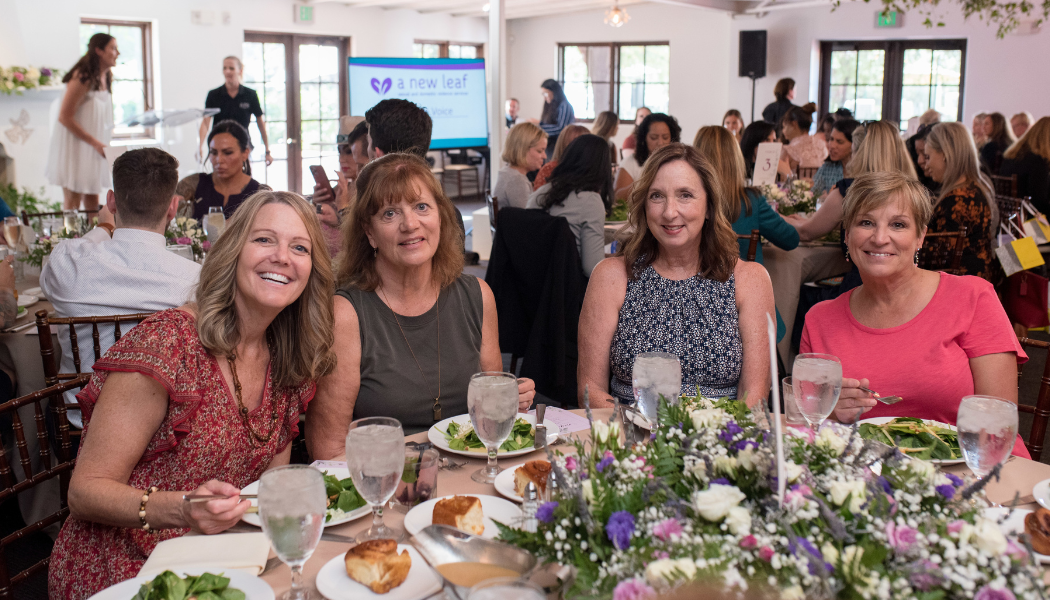 A New Leaf's 2023 With One Voice Luncheon will bring together passionate people like you to help end domestic violence in Maricopa County!
A New Leaf's second annual With One Voice Luncheon will take place THIS MONTH, on September 29th, 2023. This incredible event will support A New Leaf's domestic violence shelters across the Valley, giving safety to over 4,000 survivors fleeing abuse a year. Attendees will be treated to a powerful speech by an A-list domestic violence advocate, a gourmet lunch, and "just a few" cocktails.
While this event will certainly be a fun one, make no mistake: this is about saving lives. Over 100 people lost their lives last year due to domestic violence in Arizona. We must take action to end this wave of heart-breaking violence in households all over the Valley. No child deserves to see or experience domestic violence of any kind. No person should ever be subjected to abuse. If you believe in these statements please see the event details below and consider attending:
Friday, September 29, 2023
11:00 AM – 3:00 PM
Program starts at 12:00pm
El Chorro
5550 E Lincoln Dr
Paradise Valley, AZ 85253
$150 Registration
Includes entry, appetizers, drinks, and meal
A New Leaf invites passionate community members like you to join together as we speak out with one voice against domestic violence in our local community. You have the power to make a clear statement through your attendance: that no one should ever have to live in fear of abuse.
Tanner Swanson
Communications Manager
A New Leaf