Housing Services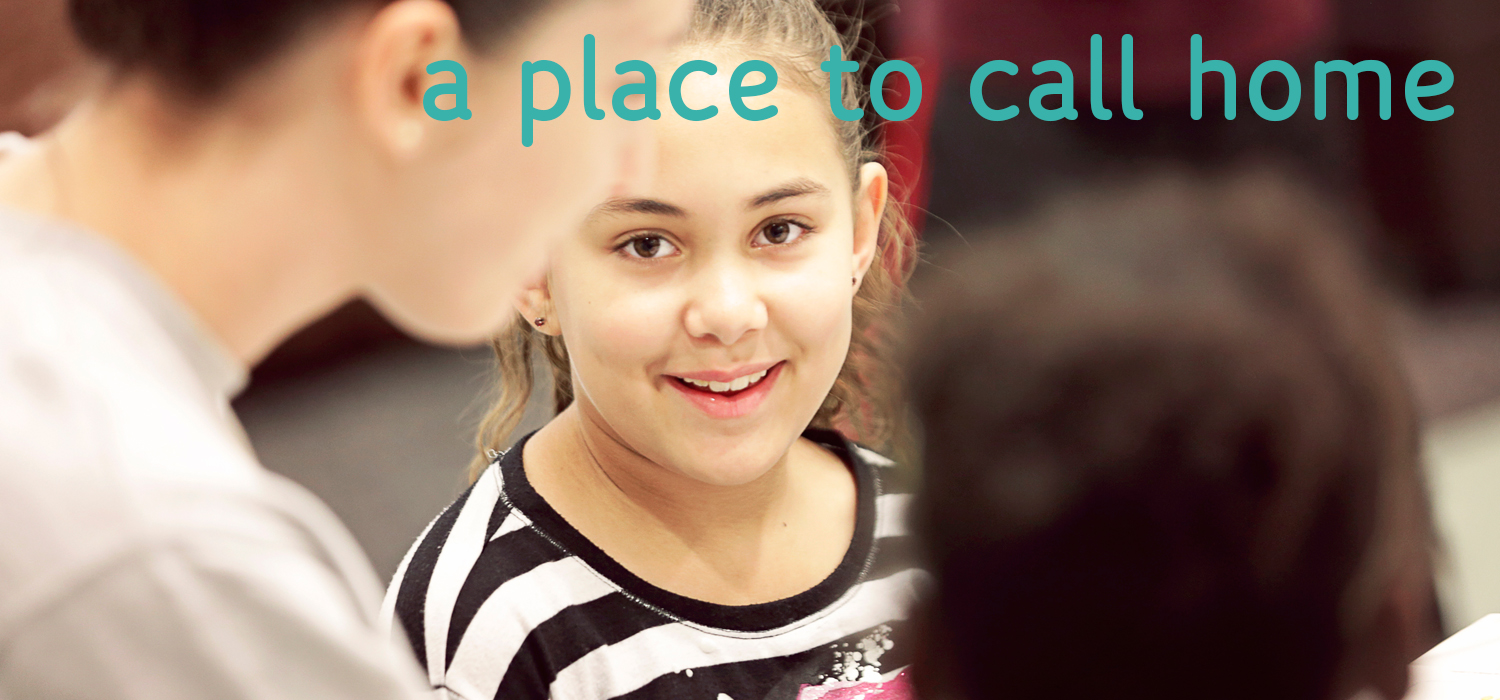 Our Valley's Housing Crisis
We are in a crisis for housing in the Valley. Wages have not kept pace with rising housing costs. The dwindling supply of affordable apartments is acute. From 2016 to 2017, the number of families and individuals unable to find safe shelter increased by nearly 25 percent. We face the increasing desperation of those whose labor won't keep a roof over their heads, putting families at risk and our community in danger.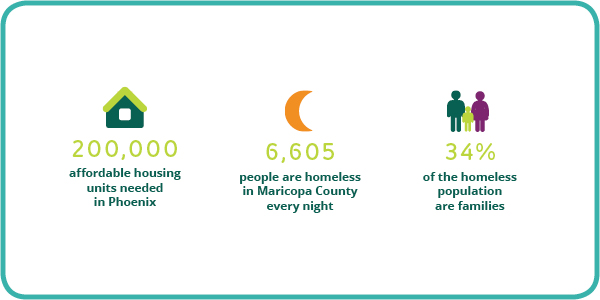 We All Pay When They Don't Have Roofs
The Arizona Republic outlined the risks our housing crisis propels on our community:
Substance abuse and suicide are among the personally destructive reactions when toxic stress from evictions and housing emergencies becomes unbearable.

People wind up in emergency rooms if they stop treating their chronic illnesses to save money for rent.

Women may stay in abusive situations if they knew they will never be able to afford an apartment of their own.

Children fall behind academically if their family does not have a stable place to live.
A New Leaf Is a Safe Harbor for the Homeless and Those in Need
A New Leaf is a critical resource in the Valley, providing homeless shelters, affordable housing, basic needs and comprehensive services that support vulnerable families in Arizona. From children's programs to family counseling to emergency shelter, A New Leaf serves those at risk from the housing crisis that is devastating our community.
A New Leaf provides housing and supportive services through the following programs:
La Mesita Family Emergency Shelter and La Mesita Affordable Apartments

East Valley Men's Center

DV STOP

Faith House Women's Crisis Shelter

Autumn House Domestic Violence Shelter

Rapid Rehousing

Desert Leaf Apartments

Madison Heights Apartments

Erie and Hayden Apartments
La Mesita Family Homeless Shelter
La Mesita Family Homeless Shelter is a 16-unit family shelter that provides services to help homeless families with minor aged children. It is a warm, safe, secure temporary home for families in crisis.
Services include:
Temporary Emergency Shelter

Case Management Focused on Permanent Housing Solutions

Onsite Behavioral Health Services for Children

Onsite Childcare through Headstart

Access Point for Maricopa County Workforce Connections

Provision of Basic Living Needs 
La Mesita is the only family emergency shelter in the East Valley providing a broad array of services dedicated for homeless families and their children. 
The first place to start is to call The Family Housing Hub at 602-595-8700. Families will discuss shelter needs and be placed on the service priority list for shelter services.
East Valley Men's Center  
The East Valley Men's Center (EVMC) is an emergency shelter for up to 76 homeless men who make the commitment to become self-sufficient and move back into the community.  There are 18 transitional housing beds.
EVMC provides:
Food, Shelter and Basic Needs

Case Management Focused on Permanent Housing Solutions

Navigation of Community Resources

Work Assistance

Life Skills Classes and Financial Coaching
To find placement, please call 480-610-6722.
If you and your group are interested in providing dinner for the men, please call 480 464-4648.
Rapid Re-Housing
The foundation of A New Leaf's Rapid Re-Housing Program is Housing First, providing the homeless with stable housing initially followed by any support services. The immediate and primary focus is to help individuals and families access and sustain permanent housing. By providing short term rental assistance, case management and supportive services to individuals and  families, we can significantly reduce the time people experience homelessness and prevent further episodes. Rapid Re-Housing Services are designed to flexibly meet the needs of individuals and families to ensure housing stability and self-sufficiency in the future.
To find placement, please call 480-733-3042.
Faith House Women's Crisis Shelter and Autumn House Domestic Violence Shelter
A New Leaf operates the 24-hour Centralized Screening Crisis Hotline for domestic violence victims for Maricopa County. Valley residents are able to receive emergency shelter and basic needs through county-wide services. Staff members refer callers to the appropriate intervention with safety as the number one priority.
To access A New Leaf's 24-hour Crisis Hotline, call 480-890-3039 or 1-844-SAFEDVS.