La Mesita Community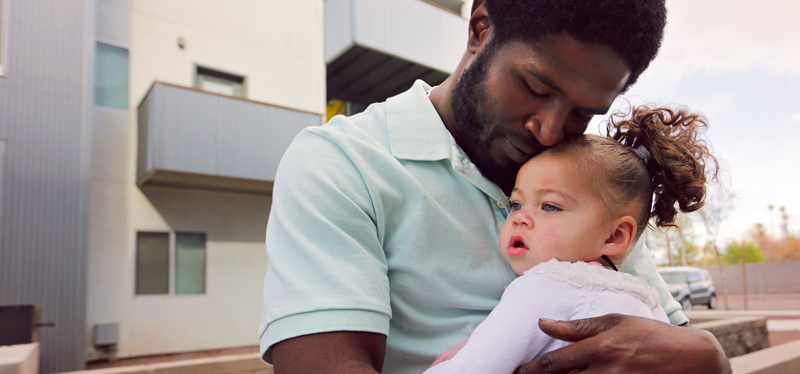 Do You Know Where You Are Going To Sleep Tonight?
Many of the people we help do not. It may be a woman escaping an abusive relationship. It could be a family evicted from their house when a child's medical bills drained their savings. It might be a veteran, feeling alone and forgotten, yearning for a sense of community. The stress of not knowing where you are going to lay your head at night is all-encompassing, making it difficult to think of anything else.
A New Leaf's La Mesita Community provides safe and affordable shelter, which is critical in helping individuals build a life of independence and progress.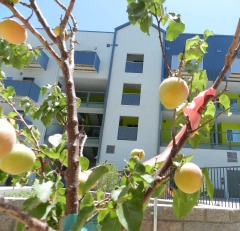 La Mesita Apartments
La Mesita Apartments provides 110 units of supportive housing, located in downtown Mesa. Services include case management activities that support housing stability, including community coordination, advocacy, and skill development.  Onsite programs include the Personal Investment Center, a computer lab that is an Arizona at Work Access Point, a Health and Wellness Center, After School Center, training room and a Maricopa County Head Start Program.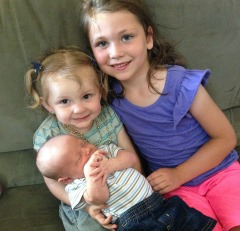 La Mesita Family Emergency Shelter
La Mesita Family Emergency Shelter is a 16-unit shelter for families with children. This community resource provides a stable home and the same helpful services available to residents of the La Mesita Campus -- from employment assistance to financial planning. More than simply a bed to sleep on, La Mesita Emergency Shelter represents a safe path forward out of homelessness. With these critical tools and a foundation for the future, families pursue their journey to independence.  
La Mesita After School and Summer Program
A New Leaf's La Mesita After School and Summer Program (LMASP) offers entirely free child care, Kindergarten through 8th Grade, to the La Mesita Community (which includes the family homeless shelter, affordable housing, and permanent supportive housing). Children moving into the La Mesita Community often face difficulties beyond their years, recovering from the trauma of homelessness, poverty, and other challenges. La Mesita offers a safe stable home for our families, giving children a feeling of security and consistency. LMASP actively engages children from these housing services, giving them a unique opportunity to learn, grow, and build relationships in a safe environment.
LEED for Homes Platinum Project
La Mesita Community just completed the final phase of the 3 ½ acre property, 30 units of supportive housing for vulnerable individuals who need a new start. All completed phases of La Mesita Apartments are LEED for Homes Platinum projects, incorporating many sustainable features that benefit the residents, the local community, and the environment. A few of the features include:
Site selection that included an infill location and rejuvenation of a previously developed property

Access to high-quality public transit via light rail and bus

Access to open spaces

Promotion of water conservation through the use of drought-tolerant plants reducing irrigation demand

Permeable surfaces and water runoff management

Low flow fixtures to reduce water waste

Energy Star appliances that reduce electricity demand

Installation of high-efficiency HVAC equipment and use of non-HCFC refrigerants,

Use of environmentally preferred products
For more information on the LEED for Homes program, go to https://greenhomeguide.com.
Join Us for Our Special Events and Classes
A New Leaf's La Mesita Community offers helpful events and classes to campus residents and to the public. Located on Main Street by the light rail in downtown Mesa, the La Mesita Campus is a convenient location to attend these community events. Topics include budgeting and credit building, choosing a career and job search, educational options, and life skills. Build a network of friends at these helpful events.
Location
A New Leaf's La Mesita Campus is located at 2254 West Main Street, Mesa, AZ 85201
Registration
You can register by selecting any event below that meets your interest. Questions? Call 480-833-9726.